The acquisition of Wipac Czech will add significant technical competencies to Magna's global automotive business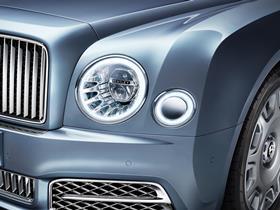 Wipac Czech joins OLSA (acquired in 2018) as part of Magna's growing automotive lighting business. The deal is expected to be completed by 25 November and the acquisition will add significant technical competencies in the design and development of forward lighting systems says Magna. Wipac Czech's 40 strong engineering team designs and develops automotive forward lighting, primarily for European luxury brands.
According to current owners, Carclo, the Czech site has been acting as a sub-contract engineering resource for the Wipac production facility in Buckingham, UK. As well as mechanical design the UK location provides manufacturing operations and it's understood this is also due to be sold.
The Wipac Czech acquisition will complement the OLSA purchase and adds to Magna's 11 lighting manufacturing facilities and three engineering centres globally.