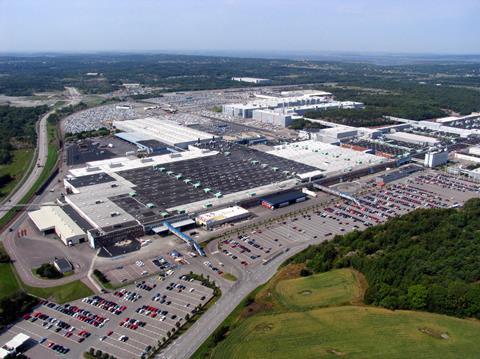 Volvo Cars has announced that it has invested a multi-billion kroner sum to install a new paintshop at its Torslanda plant in Sweden. This will reportedly result in a reduction of energy consumption and emissions from the painting process by at least one third, according to the OEM.
"We have identified our paintshop operation as one area in which we can achieve significant reductions in energy consumption and emissions," said Javier Varela, senior vice president manufacturing and logistics at Volvo Cars. "Volvo Cars is committed to our vision for a more environmentally sustainable business. This investment also strengthens our plans for the Torslanda plant to remain globally competitive."
As well as helping to cut emissions and energy consumption, the new paintshop will also support the launch of next generation Volvo vehicles that are based on the SPA2 architecture. Construction is set to begin in 2020.
Volvo Cars has outlined a goal of making its global manufacturing operations climate-neutral by 2025. It has recently taken several steps to this end, such as installing solar panels at its factory in Ghent, Belgium in 2018. The OEM also announced that its Skövde engine plant in Sweden has become the first climate-neutral facility in its global manufacturing network in 2018.
Taking sustainability one step further, Volvo has vowed to remove single-use plastics from all its offices, canteens and events across the globe by the end of 2019. The initiative has replaced more than 20 million single-use plastics to date with more sustainable and biodegradable alternatives.