AMS spoke to two leading press line suppliers to get some insight into process challenges and solutions for this material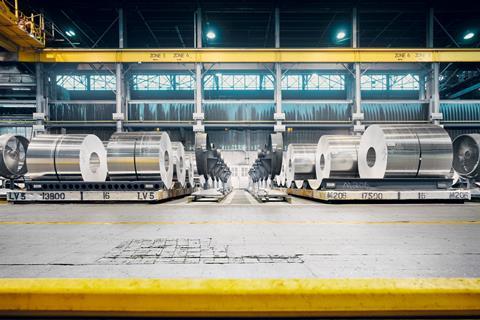 Aluminium will be an important part of the material mix in future vehicle architectures, so efficient forming is key to high volume production. We asked Unai Argarate, Project Development Manager for Fagor Arrasate's Automotive Division about developments in forming aluminium parts.
AMS: With the increase in electric vehicle production are you seeing a greater demand for aluminium forming equipment/technologies?
Unai Argarate (UA): Electric vehicles have more exigent demands in terms of weight reduction aimed to increase its range. To this purpose some new technologies and materials as boron steels, high strength steels or composites have been introduced.
Among those we find the new types and processes for aluminium.
AMS: Is the demand greater in the production of vehicle structures (BIW) or components?
UA: Until recently the aluminium has been used for non-structural parts like skin panels such as hoods for instance. Those are lighter parts but with low strength, preventing its use in BIW parts. However, in recent years new aluminium alloys with higher mechanical strength, like the 6000 and 7000 alloys, have appeared and some OEMs are integrating structural aluminium parts in new platforms, mostly premium models. The main issue facing the new alloys to gradually increase its share in the structure of vehicles is cost.
Aluminium series 6000 and 7000 are being introduced to the automotive from the aerospace industry using a forming process similar to the press hardening used with boron steels – Unai Argarate, Fagor Arrasate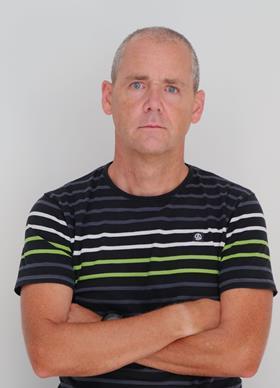 AMS: What are the current challenges for automotive manufacturers in forming aluminium parts?
UA: One of these is the complexity and maintenance related to the manufacturing processes. Aluminium cold stamping is always more complicated due to its low ductility, which has an important impact on the productivity. This process requires more expensive dies and intensive maintenance of the dies as galling appears due to the adherences caused by aluminium.
Another challenge is the high price fluctuation of the aluminium. Both challenges increase the cost per part.
AMS: Are there any new developments for technologies or processes specific to forming aluminium parts for automotive applications?
UA: Aluminium series 6000 and 7000 are being introduced to the automotive from the aerospace industry using a forming process similar to the press hardening used with boron steels.
AMS: Has I4.0/digitalisation had any impact on processes specifically related to aluminium forming?
UA: In this particular case, the control of the process is essential to achieve the required quality of the part. Digitalisation is necessary to control all the parameters of the process and capture and process the results in order to improve the efficiency of the process.
AMS: Has the service and maintenance improved for presses and dies used in aluminium applications?
UA: The main impact is on the services that the companies that produce the solution must provide to the parts producers. The production processes are new and pretty different from the previous ones. Therefore, we must clearly understand our customer's objectives to define a line suitable for their needs and provide them a suitable solution, proper training and support in the use of the line.
AMS: What are the next big development steps in this area?
UA: At Fagor Arrasate we are making a lot of progress in the configuration of a new line designed to form aluminium 7000.
Blanking solutions
According to Schuler, aluminium is a surface sensitive material, which presents a number challenges in blanking and forming operations. Firstly, the aluminium requires careful handling during the blanking process. Another issue is that this material tends to produce a burr on the lower cut edge when being blanked. If this burr detaches and remains as flitter in the forming die, it leads to marks on the material surface, which are still visible even after the painting process, resulting in scrap parts. To avoid those marks in the forming process, extra equipment such as burr vacuum cleaners or blank cleaning systems are required, as well as regular line stops for cleaning the forming dies. Depending on the parts, this can result in a five to ten-minute production interruption after just a few hundred strokes.
One solution to the problem of burrs is to use a laser cutting for the blanking operation. Schuler explains that this technology leaves no burrs and also reduces the need for additional tooling, since any changes to the pattern only require that the system is reprogrammed. This also offers flexibility in short run and try-out operations. Another advantage, according to Schuler, is that the laser blanking line is fed from coiled aluminium rather than cut sheets and this increases the blanking speed and reduces the amount of waste material.
Schuler also notes that in addition to material savings, laser cutting offers much higher output rates. While flatbed lasers can usually produce between two and three such blanks per minute, the output rates for hoods on a laser blanking line, for example, reach up to 35 parts per minute with a system efficiency of over 80%. This means that around 1700 parts can be manufactured in one hour.