Maserati has stated that all new models will be 100% developed, engineered and built in Italy, and will adopt hybrid and battery electric powertrains. This development is part of FCA's €5 billion investment programme for Italy, announced in 2019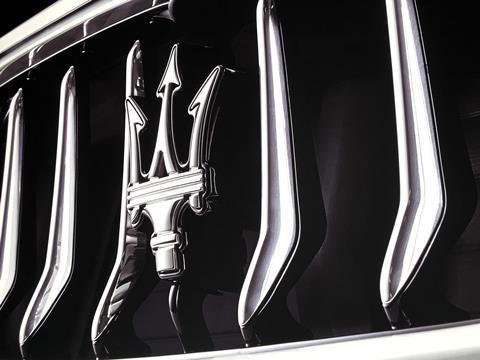 Starting this year, the first hybrid car to be built will be a Maserati Ghibli, produced at the Giovanni Agnelli plant in Grugliasco, Turin, while start of production for the GranTurismo and GranCabrio, the brand's first cars to use 100% electric solutions, will begin in 2021 at the Mirafiori plant, which has received an €800m investment. During 2020, Mirafiori will be strengthening its position as a dedicated electrification and mobility hub, with a large proportion of its capacity allocated to the production of Maserati's new electrified cars.
Maserati say modernisation work is in progress on the production line at the Modena plant, partly to accommodate the electric version of the new super sports car, which will be the first of the new Modena-built Maserati models. At the same time work has started on a paintshop, a new addition to the facility.
The plant at Cassino, currently producing Alfa Romeos, will build a new Maserati utility vehicle. An investment of approximately €800m has been allocated for the construction of the new production line, scheduled to open at the end of the first quarter of 2020. The first pre-series cars are expected to roll off the line by 2021.
The 2019-2021 FCA investment plan for Italy, announced in November last year, includes thirteen totally new or significantly updated FCA models and electrified versions of 12 new or existing models, including the Maserati products, the recently announced all-new electric version of the Fiat 500 to be produced at Mirafiori, and a new premium vehicle for Alfa Romeo to be produced at Pomigliano.