The two companies say they will collaborate on developing next-generation commercial mobility solutions by combining Hino's knowledge and technologies as a commercial vehicle manufacturer with REE's proprietary EV technologies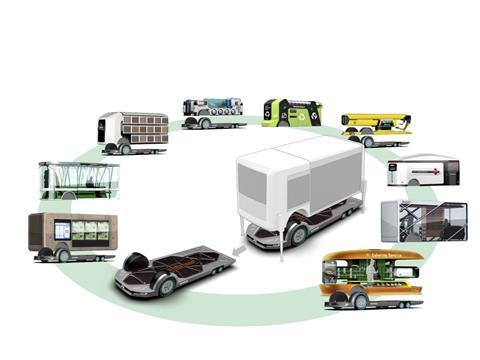 It's proposed that these new commercial mobility solutions will be comprised of a modular platform (powered by REE) that will carry a customized Mobility Service Module (MSM) on top. The partners say the MSM - which will carry passengers, goods and deliver services – would address a wide variety of current and future applications aligned with customer requirements and will be enhanced with data-driven services. In addition, the MSM can be detached from the EV platform and serve as an independent, stand-alone unit leaving the platform to be operated separately and continue on its next task.
The companies say they will first work to develop hardware prototypes by FY 2022, while evaluating business models, engaging potential customers, and conducting demonstrations in parallel.