This new system will allow the use of a common set of battery components across GM's electric vehicle range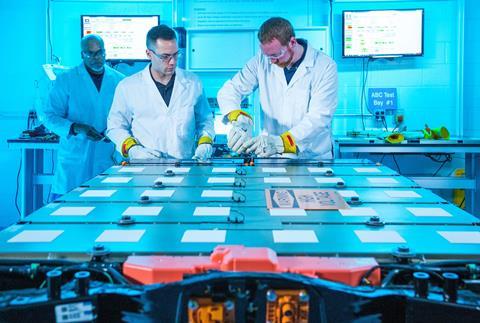 The OEM has developed this wireless battery management system (wBMS) in cooperation with Analog Devices. GM says a feature of this technology is that it removes the need to develop specific communications systems or redesign complex wiring schemes for each new vehicle, so it's expected to help in getting its Ultium-powered EVs to market faster.
This system has been designed to be flexible, its basic structure able to receive new features as software becomes available. GM says its wBMS will conduct real-time battery pack health checks and refocus the network of modules and sensors as needed to maintain the battery's health over the vehicle's lifespan. The wireless battery monitoring system will be standard on all planned GM vehicles powered by Ultium batteries.
"Scalability and complexity reduction are a theme with our Ultium batteries – the wireless battery management system is the critical enabler of this amazing flexibility," said Kent Helfrich, GM executive director of Global Electrification and Battery Systems.
A 90% reduction of the wiring within the batteries also creates physical space and flexibility, allowing for a cleaner design and a simpler, more streamlined battery restructuring as needed, and more robust manufacturing processes. This wireless system also said to offer an improved repurposing capability for battery reuse in secondary applications.