Egypt - Mercedes-Benz Cars is looking to strengthen its position in Egypt by starting local assembly and establishing a training centre
Egypt - Mercedes-Benz Cars has signed a memorandum of understanding (MoU) with the Egyptian government with the goal of establishing local assembly. This will be set up by a business partner based in the country.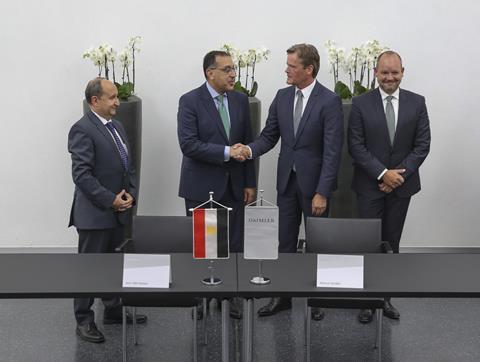 "Egypt has been an important market of Daimler for passenger cars, busses and commercial vehicles for many years," observed Markus Schäfer, member of the Daimler board of management for corporate research and Mercedes-Benz Cars development. "In the long term, we create various potential for the country and the region through strategic cooperation for mobility topics. Thereby we contribute to stabilising the economic environment."
The OEM currently operates a central spare parts warehouse and a number of authorised retail and workshop sites in Cairo, Gizeh, Alexandria and Hurghada. As well as the new assembly facility, Mercedes-Benz Cars intends to expand its dealer network, establish a logistical hub in the Suez Canal Special Economic Zone and build a training centre.
Other vehicle makers have also been investing in Egypt. Kia, for example, recently started assembly of the Sorento at a facility just outside Cairo. This is part of a five-year deal signed in March last year between the Korean OEM and Egyptian International Trading (EIT).