General Motors is spending a significant amount to increase production of two new pick-ups
US - General Motors is upgrading US$24m in its Fort Wayne Assembly plant in northeastern Indiana to increase production of the all-new Chevrolet Silverado 1500 and GMC Sierra 1500 pick-ups. The models have been growing in demand since their launch in the second half of 2018.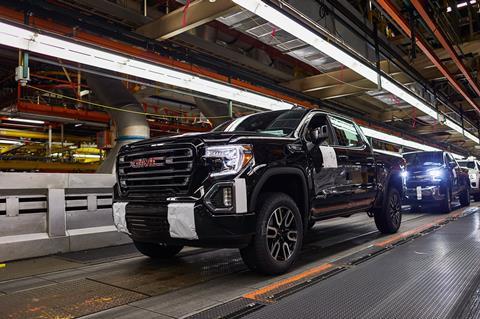 "We are building Chevrolet and GMC crew cab pick-ups at record volume and mix levels to meet customer demand and the $24m investment will allow us to build even more," said Mary Barra, GM chairman and CEO. "The team here at Fort Wayne has done an outstanding job helping us satisfy customers throughout this launch. Our product ramp-up was very smooth and the quality has been exceptional. Crew cab sales have been very strong, and we are expanding customer choice with new models, more cab choices and innovative new powertrains."
The money will be used to enhance the conveyors and various tooling in the plant. Work is expected to be completed this summer.
Sales of the Chevrolet Silverado 1500 and GMC Sierra 1500 crew cab pick-ups were up 20% in the first quarter of 2019 when compared to the same period in 2018. GM is project another significant increase for the second quarter.
Since 2009, GM has spent $24bn on its US manufacturing facilities. Around $1.5bn has been invested in the Fort Wayne plant alone since 2015.