China - The new plant in Pinghu could produce electric vehicles under the Mini marque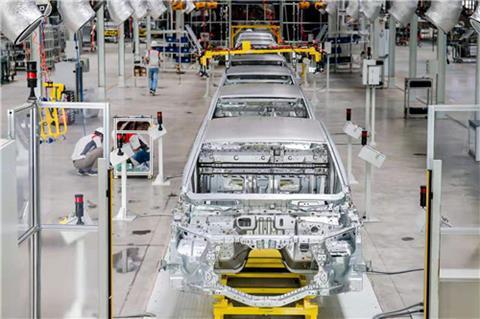 China - Great Wall Motors (GWM) has broken ground at a site in Pinghu, Zhejiang province. The new factory will have an initial output of 100,000 units per annum, and is expected to be completed in 2021.
GWM currently assembles vehicles in Baoding, Xushui and Tianjin in north China, as well as in Chongqing in southwest China. The OEM is already building two other production sites in east China, this time in Rizhao, Shadong province, and Taizhou, Jiangsu province.
The activity in east China is likely linked to an agreement that GWM signed with BMW Group back in July 2018. Part of this was for the Chinese company to produce electric vehicles under the Mini marque. This joint venture was to be located in Jiangsu province, with both partners coming together to create a new plant for battery-electric vehicles (BEVs). The move was particularly interesting when considering BMW's existing relationship with Brilliance Automotive - another Chinese carmaker.
In Europe, GWM's subsidary Haval recently started making its F7 SUV at a brand new factory in Tula, western Russia. It marked the first time that the OEM has carried out full-process production of a mass-volume model outside of China. The factory, which cost GWM US$500m to build, has an annual capacity of 150,000 units, and covers all stages of production from pressing through to assembly, also marked the company's largest overseas investment project to date.