Greater control of processes and materials means greater efficiency. Castrol offers some insights into new ways to manage, monitor and optimise metalworking fluids.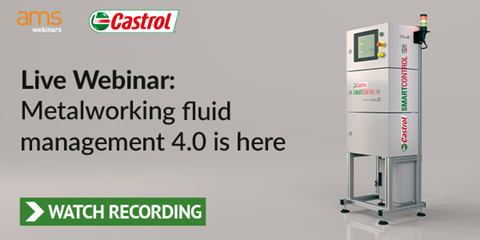 Lubrication is complex and choosing the right lubricant for particular applications is becoming ever-more challenging as new formulations are developed. Getting the best performance from today's advanced metalworking fluids (MWF) requires constant monitoring and adjustment but doing these tasks manually is not ideal.
Castrol's SmartControl system is the new way for manufacturers to monitor and control their MWF management, automatically and in real time.
WATCH THIS SESSION to discover how Castrol SmartControl allows manufacturers to operate efficiently, cleaner, and faster and frees operators from repetitive tasks.
It measures all the key parameters of the MWF automatically, including concentration, pH level, conductivity, temperature and volume flow. The system monitors and measures the state of lubricants and coolants in real time, and works in conjunction with Castrol XBB fluids to optimise system stability, maximise efficiencies, and deliver the confidence that comes from having everything under control.


Presenters: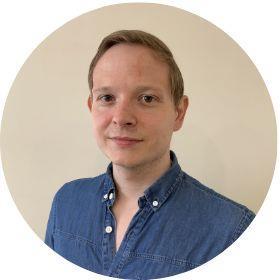 Lukas Kaluza
Global Offer Development Manager
Castrol Industrial
As a Global Offer Development manager Lukas is working on new digital solutions for Castrol's industrial business and is also responsible for the development of SmartControl. Previous to his current role he played a decisive part in creating the ONYX Insight joint venture for Castrol – a predictive maintenance service focused on wind energy – working on strategy, marketing and IT transition.
Prior to this, he worked in the manufacturing IT department at Volkswagen.