Panasonic Logiscend, with its wireless IIoT pick solution, quick installation, and easy interface with other systems brings a paperless solution to complex manufacturing.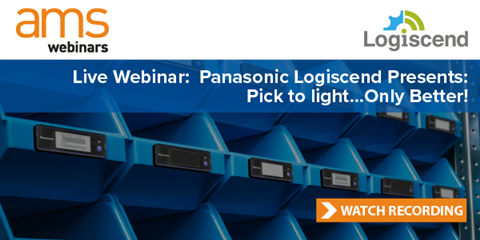 Yes, you can have paperless picking and preserve the impact of strong visual instruction.
Watch this webinar, presented by Panasonic Logiscend where:
Demonstrated how to replace your inefficient paper-based workflow with our visual Pick to Tag system that will help your kit accuracy, improve your kit speed, and add real-time tracking.
Showed you how to reconfigure your complex manufacturing material flow quickly to conform to today's just-in-time world.
Explained how you can add flexibility and real-time transparency to your factory floor with 2-way communication that lets you use your resources more effectively.
Contrasted the Panasonic e-paper solution with the old-fashioned paper kit pick system—without paper's cost, carbon footprint, and inflexibility
Tuesday, 29th September 2020, 10:00 (Detroit) | 15:00 (UK) | 16:00 (Berlin)
Key questions discussed:
What is the lifespan of the Pick Tags?
What is the range of the Pick Tags?
What are the costs of the Tags?
What benefits have you seen?
What are the benefits against Pick-To-Light?
Presenter: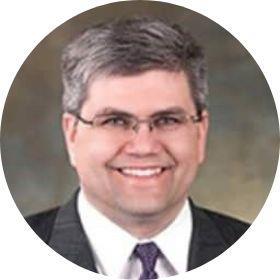 Ed Nabrotzky, Panasonic IIoT champion
Ed is passionate about the contribution Industrial IoT can make to efficiency, productivity, and cost savings to plant processes worldwide. He holds a Ph.D. in Technology Management from Indiana State University as well as an MBA from Western University, and as a former plant manager, has walked in your shoes. You will find this webinar informative, entertaining, and helpful.
About Panasonic Logiscend
Panasonic's Logiscend is the world's first visual tagging system, replacing paper-driven processes in manufacturing. Not only is Logiscend able to provide tracking on assets, but dynamic, readable instructions on the tag.
Today, Logiscend is used to improve workflow, asset tracking and management solutions for Fortune 500 companies around the globe.
From improving inventory and supply chain management to compliance and real-time visual instructions – Logiscend's versatile family of hardware and software products enables complete end-to-end asset tracking and management solutions for industry, IT and manufacturin