Decarbonizing the entire automotive supply chain seems like a daunting challenge, but it has already begun. SSAB offers some insights into some successful projects using fossil-free steel
The first vehicle made with fossil-free steel already exists. Unveiled on October 13 the vehicle is not a car, but a load carrier used for mining and quarrying produced by the Volvo Group and made using SSAB's fossil-free steel.
At its introduction, Volvo Group president and CEO, Martin Lundstedt, said, "Volvo Group is committed to developing attractive, safe and efficient new vehicles and machines that pave the way for a more sustainable transport and infrastructure system adopted to the future."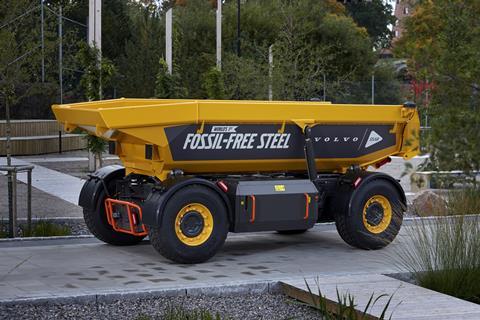 "The green transition is possible and brings results," noted Martin Lindqvist, president and CEO of SSAB. "For example, the mechanical properties and performance of our fossil-free steels are the same as our existing grades. Their forming into parts is the same. The only difference is one steelmaking method is sustainable and the other is not."
Polestar targets the first climate-neutral car in 2030
The Polestar 0 Project aims to build a climate-neutral car by eliminating emissions from its entire supply chain. The collaboration between Swedish electric car company Polestar and SSAB will explore all possibilities for using SSAB's clean, direct reduction iron (DRI via green hydrogen) steel. This includes using fossil-free steel to both replace conventional automotive steel, as well as other high-carbon footprint materials.

As The Drive magazine notes, "Polestar aims to build a 'truly climate-neutral' car by 2030 by actually altering the way the car is manufactured rather than carbon offsetting by planting trees."
Thomas Ingenlath, Polestar's CEO, says that SSAB, "…is showing the way in manufacturing quality steel without carbon dioxide emissions. SSAB's solutions will be invaluable in helping Polestar decarbonize our manufacturing processes and the materials we use."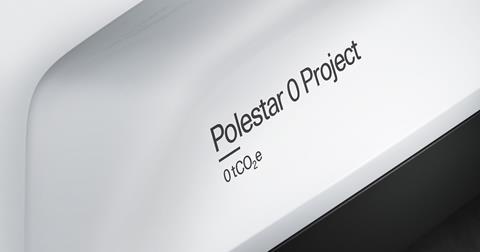 Polestar's approach will bring collaboration across the entire automobile development process and its value chain — from its suppliers all the way to its retailers. "Polestar," continues The Drive, "doesn't seem like the company…[to] keep any truly significant breakthroughs that come out of this project to itself."
Meanwhile, Mercedes-Benz has also launched a partnership with SSAB, using its fossil-free steel for body shells by 2023. The eventual Mercedes-Benz goal is to make its entire value chain carbon-dioxide neutral.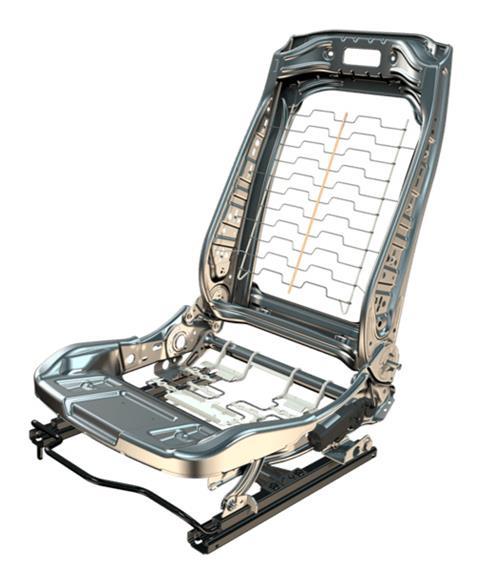 Tier 1s look to fossil-free steel
Leading Tier 1 supplier, Faurecia, is the first automotive industry supplier to explore the potential of SSAB's fossil-free steels, targeting 2026 for building its seat structures from fossil-free, advanced high strength steels (AHSSs). "Faurecia, for some time, has focused on AHSS steels to make their car components stronger, lighter and safer," notes SSAB's Lindqvist.

"This is a major step in our CO2 neutrality journey for Scope 3 emissions," says Patrick Koller, Faurecia's CEO.
Can OEMs afford NOT to use green steel?
"If we're going to become a sustainable society, we need green supply chains and all our production has to be green," says Fredrik N G Andersson, associate professor at Lund University.
"In my research, I found that when manufacturers face higher cost materials…they respond by becoming more efficient and more productive…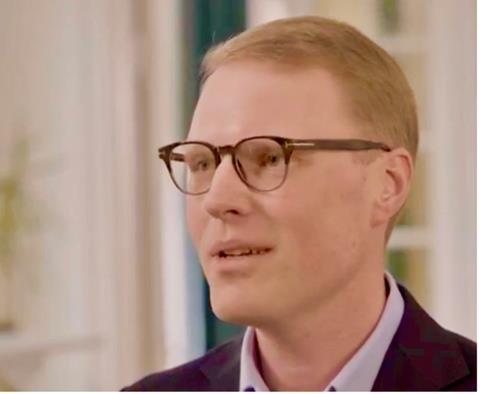 "The higher cost for sustainable materials, fossil-free steel, isn't a cost to society…It becomes a benefit for society, not just for the environment, but also economically. Yes, becoming more sustainable is a huge cost and a huge challenge. But if you're in the vanguard, you're the one who developed the new technology and gained the new skills and knowledge then you have a huge competitive edge compared to everyone else.
"The conversion [to sustainable automotive materials] is technically possible. It is economically possible. It requires change from firms, from households, from policies. All that is possible and societies change all the time."
All SSAB steels are scheduled for fossil-free production
Docol AHSS automotive steel grades will all eventually be made using its fossil-free, hydrogen-based DRI production methods. And many of SSAB's newest grades are designed, at least partially, in response to specific EV structural demands:
• Docol 1700M martensitic, now available for customer trials. This 1700 MPa martensitic steel can be cold roll-formed into components for high-strength, low-weight EV applications, such as battery pack protection.
• Docol HR800HER-100 steel provides typical hole expansion ratios of 100% — a problem-solver for forming intricate stretched edges and extensive flanging, as found on some safety components for EVs.
• Docol HR1500M martensitic, now available for trials. This hot-rolled martensitic steel comes in thicknesses up to 4mm and could be suitable for structural designs on heavier EVs.
• Docol HR1000CP for high-fatigue chassis applications. This hot-rolled complex phase steel could be a candidate for shared EV cars with very high mileage requirements.
15 years ahead of schedule: fossil-free in 2030
Receiving strong market interest in fossil-free steels, SSAB has moved up their goal from 2045 to 2030 to virtually eliminate carbon dioxide from their steel production.
The steel maker has entered several collaborative customer partnerships for the strategic roll-out of fossil-free steel cars, including Volvo Cars, Volvo Group, and Mercedes-Benz. For background on how SSAB is making its virtually carbon-free steel, check out fossil-free steel (LINK) and HYBRIT: the Power-Mine-Mill partnership that is far ahead in the hydrogen DRI steel production race.