Cloud computing has been used for some time by carmakers, but its full potential has still to be realised in automation applications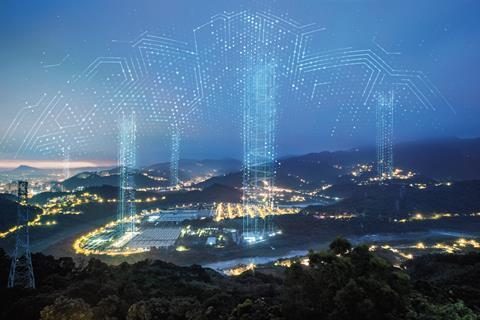 New, more robust industrial solutions are transforming cloud computing into a tool that is cutting costs and offering improvements in areas such as standardised design and traceability. According to a report published by consulting company Accenture: "Cloud computing could enable enhanced analytical and reporting capabilities for plant operations and plant product performance, as well as integrated monitoring of product quality and related data. Cloud computing could also be used to improve synchronisation between manufacturing and business systems, by making them more interoperable".
Analysts at Frost and Sullivan agree that cloud technologies are helping in those areas, but say in its 2018 Automotive IIoT (Industrial Internet of Things) study that the cloud is a key IIoT enabler in the drive to create digital factories.
However, while analysts may believe the cloud is major driver, potentially offering big benefits, those charged with the task of implementing it are more cautious. "Our current data suggests that automakers are very interested in using new IT technology and in obtaining the new information that it enables them to acquire from their plants," says John Kacsur, vice-president of global automotive industry at Rockwell Automation. But he adds: "They are still at an early stage in the adoption cycle; some have yet to embrace smart manufacturing."
Kacsur continues: "The automotive industry has not embraced all that this technology can offer. There are many challenges in implementing cloud technology in auto-making plants. The first is security. Where it has been implemented automakers have given the particular supplier one-time access to a piece of equipment. Secondly, there is the cost of this additional automation."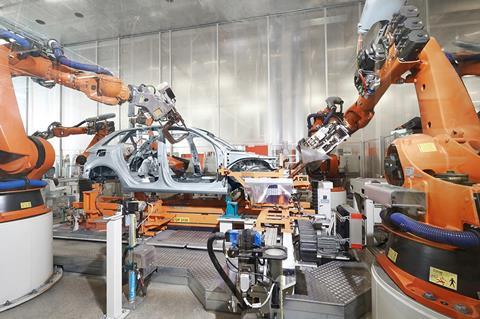 Concerns over cloud costs
Kacsur notes that carmakers are used to using the cloud in the aftermarket, and to sharing service manuals via the cloud, but they are concerned about what they believe are the enormous costs of implementing cloud technology in their plants. He says one way that OEMs are controlling the costs of implementing cloud technology is to use their own private clouds and their own server farms. According to Kacsur, it is difficult to assess exactly how carmakers intend to deploy cloud computing to improve automation because those that have talked about it are being very coy, mainly because they can see enormous competitive advantages in it.
Siemens, the integration partner for the Volkswagen Industrial Cloud (VIC), says machinery and equipment supplied by different manufacturers at the 122 Volkswagen plants will be networked efficiently in the cloud. The resulting data transparency and analysis is expected to lay the technological foundations for further productivity improvements at the OEM's plants.
In addition, Siemens and equipment suppliers will make applications and apps from the MindSphere IIoT system available in the VIC. "We intend to make our Volkswagen Industrial Cloud a partner network with digital functions bringing benefits to all the participating companies", says Oliver Blume, member of the board of management of Volkswagen responsible for production.
"We are pleased to support Volkswagen in the development of its new Industrial Cloud with our open IoT platform MindSphere" says Klaus Helmrich, member of the managing board of Siemens AG. "For this purpose, we will network machinery, production systems and equipment more effectively using MindSphere and our automation platforms. This way, Volkswagen, suppliers and machinery producers will be able to leverage the potential of production data even more effectively. It will be possible to make production more efficient and flexible, as well as further improving product quality,"
Siemens is contributing its expertise in automation, the networking of machinery and plant, and the world of industrial IoT in cooperation with Volkswagen. Apart from the applications and apps, this will also include industrial edge solutions. With this approach, production data will be processed directly by equipment and machinery, or in the production process before they are transmitted to the industrial cloud.
For example, Siemens and MindSphere partners also offer applications for the predictive maintenance of machines with optimised maintenance cycles calculated in advance. Via the cloud, these can then be rolled out to all the Volkswagen plants and it will be possible to control the production environment and supply chain even more efficiently because the connected suppliers and machinery producers will also benefit from the knowledge gained from data analysis.
With the VIC, which is being developed jointly with Amazon Web Services (AWS), the Volkswagen Group is laying the foundation for the seamless digitalisation of its production and logistics. In the long term, this will also include the integration of its global supply chain with more than 30,000 locations of over 1,500 suppliers and partner companies. In future, the industrial cloud will also be available as a platform for other partners.
Audi is also using the cloud to improve automation. Bosch Rexroth worked with the carmaker to improve efficiency at its Ingolstadt plant. With an average production of around 850 Audi A3s every day, the company uses a robot-based production system to provide a high level of quality, system availability, and reliability. As part of this process, Audi teamed up with Bosch Rexroth to provide reliable spot welding, tightening and end-tooling.
Bosch says it has demonstrated how connectivity and data-based solutions offer the potential to optimise the workflow and bring about time savings. Depending on the model of the body, 429 welding robots produce up to 4,500 spot welds on a wide range of metal sheet combinations. With adaptive control and integrated process monitoring, it is claimed the Rexroth welding system PS6000 will form the basis of this operation to ensure high-quality spot welds, resulting in enhanced test cycles.
Bold claims have been made for the cloud, but it is still early days as far as automation is concerned. Yet, the cloud may turn out to be a disrupter, a technology that changes minds and cuts manufacturing costs. Though sceptics may regard it as nothing more than a killer app, hearts and minds will change as the cloud sweeps through the next generation of auto-making plants.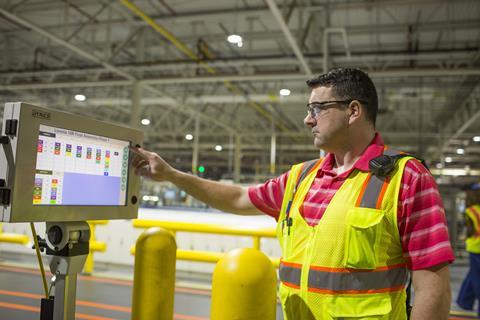 Ford uses the cloud in final assembly
The journey to digitalisation at Ford's Livonia transmission plant began in 2008 when the powertrain manufacturing engineering team began developing solutions to standardise and digitise its manufacturing systems across the globe. The technologies showcased have led to a smarter, safer and more flexible facility that has enabled Livonia to produce higher quality transmissions for customers at a faster rate.
Much of this standardisation is made possible by the Ford Automation Software Template, which is used in more than 50 Ford powertrain assembly and subassembly lines throughout the world. This standardises IT functions, monitors at operator workstations and the software framework that machine tool builders for Ford use globally.
"If I were to blindfold an operator in Livonia and take that blindfold off at another Ford transmission plant, the only thing that would change are the people," says Indy Singh, director, global powertrain manufacturing engineering, "This standardisation allows for product flexibility within our facilities and, most importantly, improved quality for our customers."
With these new standards, Livonia is gathering gigabytes of data daily. The data, collected and analysed in near-real time, is easily accessible by Ford employees on control boards, PCs, tablets and even their cell phones. According to Paul Seredynski who visited the plant on behalf of SAE International, "leveraging such data in the cloud can also improve vehicle-specific characteristics at distant, final-assembly locations."
"Now we can see machine performance at an extreme level of detail", says Mike Bastian, digital manufacturing engineering manager, automatic transmission operations at Ford. "By analysing big data, we are able to make better decisions for our business. We are producing phenomenal quality for our customers, seeing higher productivity and have detailed insight into how our systems are running."
The Livonia plant is able to track every part of the transmission throughout the production process. For machined components that do not use Radio Frequency Identification, the plant uses a Ford-developed system called Global Part Tracking System. If there is a quality issue, this tracking system helps operators locate the part immediately within the machining system. Once a rejected part is removed from the system, it ensures that the rejected part is not reintroduced to the production process.
Livonia opened in 1952, has gradually transformed into the transmission facility it is today. Digital tools have helped make these transformations possible. Before the facility undergoes any physical change, manufacturing engineers design the line and workstations in virtual reality. The newest 8F-mid production area was designed in digital tools years before anything was installed on the plant floor.
"This technology saves the company millions of dollars and hundreds of hours," says Jon Guske, feasibility manager, powertrain manufacturing engineering, "By designing it in a virtual environment, it ensures everything is built correctly the first time."