US - The new Navistar plant will be used to build commercial vehicles in a variety of different sizes
US - Navistar has revealed plans to build a new manufacturing facility in San Antonio, Texas. It will cost around US$250m, and will create around 600 jobs in the area.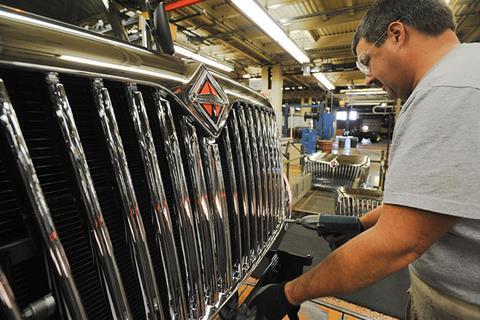 "Over the last five years, Navistar has made significant investments to improve our position in the market," commented Troy Clarke, Navistar chairman, president and chief executive officer. "This investment will create a benchmark assembly facility to improve quality, lower costs and provide capacity to support anticipated industry growth, as well as market share gains."
The plant will be able to produce Class 6, Class 7 and Class 8 vehicles. San Antonio was chosen as the location due to its highway links to supply bases in Mexico. This, says Navistar, will result in lower costs and enhanced profitability.
Navistar also has assembly plants in Springfield, Ohio and Escobedo, Mexio. It also recently said it would invest $125m in its engine plant in Huntsville, Alabama. The facility will produce the next-generation big-bore powertrains that have been developed as part of the company's collaboration with Traton (formerly Volkswagen Truck & Bus).