Designed for multiple powertrain and various vehicle applications, Karma says its fully electric E-Flex platform supports zero-emission and economic transportation of passengers, small cargo and last-mile delivery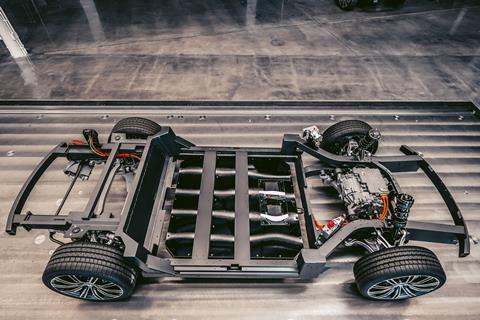 This modular platform, which features a flat floor battery electric vehicle (BEV) architecture, is one of five demonstration projects designed to illustrate the company's technical direction and capabilities through the use of extended range electric vehicle (EREV) and BEV based rolling chassis systems. The E-Flex platforms leverage the company's proprietary technology, manufacturing and design services and are developed at the Karma Innovation and Customisation Centre (KICC), Karma's assembly plant in Moreno Valley, California.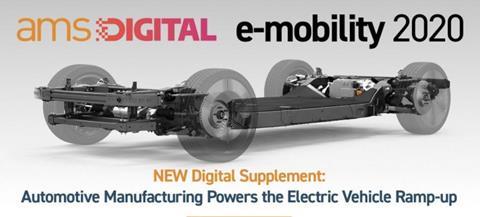 The company says that employing this platform, vehicle manufacturers can optimise development costs to engineer, test, certify and build an EREV or BEV platform.
"Karma's goal in creating the 'Everyday BEV' platform was to offer an economic solution for service vehicles, ridesharing vehicles, and last-mile delivery vehicles that can benefit from low cost of ownership and sustainable transportation," said Mike Jones, director of Chassis Engineering.
Other recent E-Flex platform exhibitions include the company's EREV platform, a BEV van equipped with SAE 1 Level 4 autonomous technology, a high-performance platform with supercar-capable architecture and an EREV van platform.