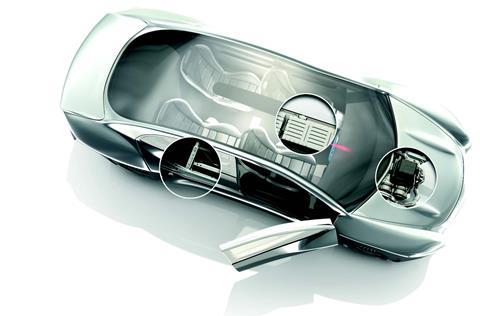 Henkel is a multinational company headquartered in Germany. It is active across consumer and industrial markets with well-known brands including Loctite, Persil and Schwarzkopf.
As a global leader in adhesives, sealants, thermal materials and functional coatings for the automotive industry, it provides more than 300 highimpact solutions for car manufacturers, OEMs and suppliers. In this way, Automotive Components Business Units enables its customers to solve key challenges and take advantage of high-performance technologies along the entire value chain.
Solutions from Henkel Automotive Components for accelerating the transformation in the mobility industry: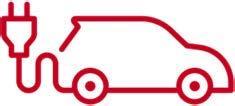 e-Mobility
Henkel provides solutions for bonding, connecting, protecting and thermal managements for batteries, e-Drive and power conversion components. In this way, it gives its customers a competitive advantage that reaches from the individual cell through to the control unit.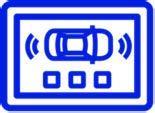 Automotive electronics
Growth in Automotive Electronics is being fueled by the trend to make cars more efficient, sustainable, comfortable, intelligent and reliable. Next-generation electronics are key to new Advanced Driver Assistance Systems (ADAS), such as cameras and radars, and existing safety and infotainment systems are becoming more elaborate and complex.
Henkel provides materials for efficient assembly, protection and thermal management of electronic control units, displays, sensors, actuators and wire harnesses – to make sure they perform reliably over a maximised lifetime.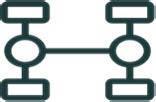 Exterior, powertrain, interior, chassis
For many years Henkel has served companies that produce exterior, interior, powertrain and chassis components. We offer solutions for assembly, sealing and the protection of parts like headlamps, combustion engines or liftgates. This enables component manufacturers to respond to increasing requirements, such as the joining of dissimilar plastics, porosity sealing or protection against oils and coolants in the engine compartment.

Surface treatment, cleaners and lubricants
Henkel Automotive Components offers surface treatments, cleaners and lubricants for the metal processing industry. This includes innovative die-casting and forging lubricants, water-based machining and grinding fluids, neutral cleaners, as well as pretreatment solutions for steel, galvanised and light metal substrates. Our deep technology know-how along the whole value chain enables us to provide the best possible processes solutions to our customers.