Spain - Around 450,000 units of the new gearbox will be made of the new MQ281 gearbox
Spain - The Volkswagen Group has started making its new six-speed MQ281 gearbox at facilities in El Prat de Llobregat, Spain and Córdoba, Argentina. It will first be used in the new Passat before Audi, SEAT, Skoda and other VW models.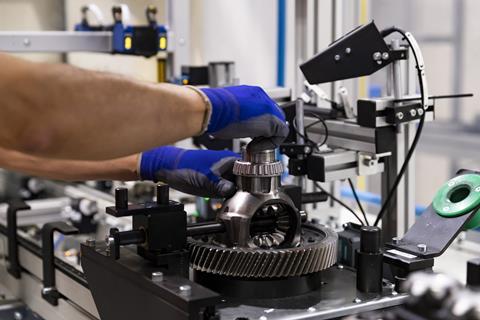 "The start of production of the new MQ281 reveals the advantages of our new Group Components unit," stated Thomas Schmall, chairman of the board of management of Volkswagen Group Components. "We use cross-brand hubs for the configuration of our plants and for production, creating the freedom and flexibility that we urgently need for the transformation to electric mobility."
The plant in El Prat de Llobregat is titled SEAT Componentes, and is one of three production centres run by the Spanish OEM. It is home to a foundry as well as processing, assembly and test bed facilities to make various aluminium parts for the VW Group, gear wheels and gear shafts. A new production line was recently installed at the plant to increase capacity.
"SEAT Componentes is a key plant for our company and, with the assignment of this project, for the Volkswagen Group as well," commented Christian Vollmer, SEAT vice president of production and logistics. "With these new gearboxes, we can increase maximum production to up to 3,500 units per day and use the facility as a reference centre for efficiency, productivity and quality."
Nearly 700,000 manual MQ200 gearboxes were made at the SEAT Componentes facility in 2018. This is being relocated to the Skoda Components facility in Mlada Boleslav, Czech Republic. Gearboxes for the VW Group are also made at Kassel in Germany, as well as Anting, Dalian, Tianjin and Changchun in China.