Milan-based FIDIA Automotive Engineering Systems has two new patents currently pending that could provide significant savings for carmakers in the form of energy consumption and downtime reduction in paintshops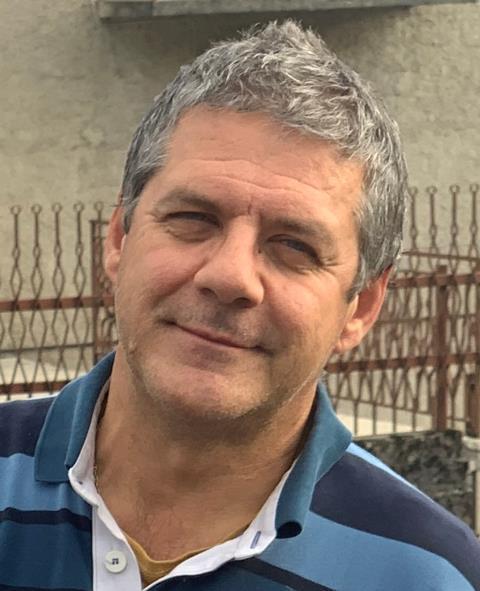 FIDIA Automotive Engineering Systems, a new company established in June 2019, was born from the marriage of experienced Italian personnel with the manufacturing knowledge and financial solidity of Chinese parent company Jiangsu Changhong Intelligent Equipment Group. The goal of the company is to listen to the needs of automotive manufacturers and identify solutions that will help to improve their operations.
Cutting energy consumption
There are many potential challenges to overcome in the paintshop. Among these, two in particular have resulted in new patents that are currently pending under the FIDIA name. The first challenge is energy efficiency. The painting process consumes a significant slice of overall energy in manufacturing, with some estimates suggesting as much as 70%.
"Imagine one manufacturing facility that is running around 30 jobs per hour," says Gianni Abbiati, executive director of global operations and engineering, and co-founder of FIDIA. "The energy consumption of this facility alone will typically cost around €10m per year, and that doesn't take into account the rising costs of energy this year. Of this €10m, around 40% is related to the paint booth, and around 30% to the oven. If we save 20% of this, we are talking savings of €1.4m."
With its new Volatile Organic Compound (VOC) detection technology, Abbiati believes that FIDIA could provide these savings or more, depending on the size of the operation. The technology works by measuring the temperature of the air, which is directly impacted by the VOC level, and provides exact figures in real-time. If the VOC level is high, fresh air must be pumped into the oven, resulting in greater energy consumption. Previous solutions, says Abbiati, were based entirely on theoretical calculations, typically resulting in discrepancies. By providing accurate readings on VOC levels, the detection technology will allow paintshop operators to use only the required amount of fresh air in the oven.
The technology could also have a positive impact on the environment and human life. VOCs are chemicals used in paints to preserve them and provide resistance to corrosion. They are emitted during the body baking process, and scientific research shows that high exposure to VOCs can be extremely harmful to humans, with increased risk of heart disease and certain cancers. Furthermore, high VOC emissions can also negatively impact the local environment. By using accurate VOC detection technology based on real-time data, companies can ensure their facilities are operating safely and efficiently.
"We discovered that existing VOC detection technologies worked by using theoretical calculations, and so we informed our customers," Abbiati continues. "When they realised the data was based on rough calculations, they asked us for a better solution. So, we decided to start a study, and we created this new technology to provide accurate VOC figures in real-time. We listened to our customers and delivered what they wanted."
Promoting production
Another challenge in production is the reduction of unscheduled downtime. Figures from the market intelligence and research company Aberdeen Group suggest that the downtime cost of manufacturing could be as much as $250,000 per hour, with many factories typically losing up to 20% of production time.
"Capacity production in the paintshop is anywhere between 30 to 75 jobs per hour," says Abbiati. "At the moment, workers typically discover that there is a problem with the quality of the paint after a few hours. In this case, the manufacturer stops production, puts an instrument in the body, and sends it through the oven to get information. That takes another hour or so. After the analysis the problem can be fixed, and production can be restarted. The manufacturer will have likely lost two or three hours of production, and one or two hours to fix the problem. If they lose four hours, which is a conservative estimate, and the plant is operating at 60 jobs per hour, that's 240 cars that are not produced – a very significant number."

Alongside its VOC detection patent, FIDIA currently has patent pending for real-time quality control technology designed specifically for the baking cure process. The system is digital and relies on a new parameter that is applied to an existing oven. Information is gathered in real-time and matched against a benchmarked baking cure. "Our system controls baking cure in real-time so that the operator will know immediately if there is a problem," Abbiati confirms. "Production will be stopped immediately, and the problem can be pinpointed straight away. It can be fixed, and the production can be restarted. The whole process is much quicker and clearer and will get rid of lengthy downtime due to problems in the baking cure process."
One of the key requirements of introducing new technologies to manufacturing clients is to prove that return on investment is quick. Abbiati says that customers investing in its two new patents will "break even in about one year." But, with downtime costs being so high, companies that turn to FIDIA's solution for quality control in the baking cure process could potentially see significant savings in a much shorter space of time.
Backing brownfield sites
Although the company also provides solutions for new manufacturing facilities, Abbiati suggests that there is huge potential in revamping and updating existing sites. This is thanks to the consistent improvement of technologies that continue to provide savings to manufacturers without the need to install entirely new structures. A clear example, he says, can be seen in the paintshop.
"One paintshop can operate for 30 years. To produce one car body 30 years ago in the paintshop, the energy consumption was around 900kwh for each body. Today you can produce a car using around 350kwh, but many plants are using outdated equipment. Our focus is on revamping existing plants or brownfield sites. We think there is so much opportunity here, because so many technologies used in plants around the world need updating or replacement," Abbiati states.
He also refers to water consumption in the paintshop. Around ten years ago, wet scrubbers that rely on large amounts of water to operate were typically used to remove overspray. Automated dry scrubbers are now commonplace, which instead use air recirculation. They significantly reduce the amount of water used and the need for wastewater treatment, allowing manufacturers to lower their impact on the environment.
One of the major challenges at existing manufacturing facilities is the introduction of electric vehicle production. Abbiati acknowledges that many existing car plants will soon begin producing EVs, and that companies will come up against challenges in many different stages of the manufacturing process. In the paintshop, the extra weight of the body in white due to reinforced rocker panels and B-pillars to protect batteries will result in longer curing times and therefore greater energy consumption. He also suggests that some EVs will utilise mixed-material body designs and increased use of structural adhesives for panel joining, which will make the heating and curing process more complex.
"Furthermore, from my point of view, everybody is thinking about having an EV, but nobody is considering how to create the energy it uses," Abbiati says. "We have coal power plants making energy for EVs, because we currently are not making enough from solar or wind. So, this is a big issue, and we see some customers starting to consider this, wanting their cars to be made at a factory that runs off clean energy. This will be good for us at FIDIA, because the existing plants will need new technologies and we can provide support."
Listening to the customer
With its two new pending patents, FIDIA hopes to provide carmakers with greater control over manufacturing processes and considerable savings in terms of energy consumption and downtime costs. Looking forward, Abbiati hints at more technologies to come, resulting from direct correspondence with customers.
"Two months ago, a customer of ours asked for a special oven, but the footprint was very small. So, we went away and did some studies, and we came up with a solution that can fit into the space. From this, we were able to apply for a new patent. Listening to the customer is our greatest priority. We must deliver what they need."
Find out more here