Petrol, diesel, hybrid, electric under the hood and analogue or digital inside - has the automotive industry hit 'peak complexity'?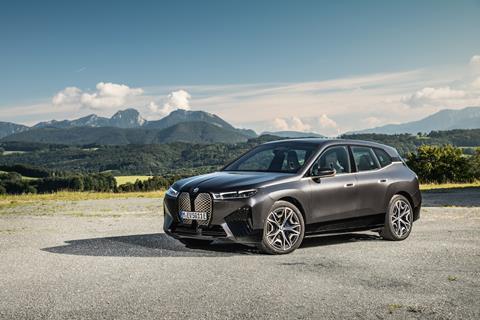 AMS snuck out of the office last week for a rare opportunity to sample some of the products that come to life through the factories and supply chains we follow day-in day-out.
The UK's automotive industry association, the Society of Motor Manufacturers and Traders and a broad swathe of its member manufacturers filled a car park with current models for an all-you-can-eat test day in the Hampshire countryside.
For automotive journalists and a newer breed of petrol-head influencers in attendance, it was a chance to keep up with the array of new models, all the more so as powertrain offerings swell in the transition period between internal combustion engines and zero emissions.
Emblematic of this trend, the Fiat 500, a retro-styled model revived in 2007 with a production run now almost as long as that of the original 1950s car, now has a finger in every pie, present at the event in petrol, hybrid and electric form.
If the keys to the petrol car were hardest to snag, that was down to its Abarth badge affixed by Fiat's prestigious performance tuning unit. It's jostling firm suspension and blast-off acceleration were a tonic. The more subdued EV variant is also spritely and so far, somewhat alone in the UK market offering a zero-emission powertrain in a compact format with only the electric Smart for company. Renault's Twingo EV is not sold here. The mild-hybrid 500 was hard to distinguish from a conventional ICE model, with a manual gearbox and no audible electric motor whine above its thrummy three-cylinder engine.
What we drove and where it's made:
Citroen C5 X – Chengdu, China
Toyota CHR – Sakarya, Turkey
Fiat 500 hybrid – Tychy, Poland
Fiat 500 Abarth – Tychy, Poland
Fiat 500 electric – Mirafiori plant, Turin, Italy
Toyota Aygo – Kolin, Czech Republic
Suzuki Vitara – Esztergom, Hungary
Volvo XC40 electric - Ghent, Belgium
Ford Tourneo MPV (diesel) – Poznan, Poland
BMW iX - Dingolfing, Germany
Ssangyong Rexton – South Korea
There were more cars than hours to drive them, but AMS had the chance to experience the latest in everything from budget superminis, a diesel MPV and multiple SUVs to the show-stopper vehicle, a BMW iX. We approached with a healthy sense of fear on learning in advance of its four-second 0-60 mph acceleration. Few words can do the experience justice, but we found the non-removable headrests sensible.
The Suzuki Vitara hybrid SUV was unexpectedly relaxing with its more familiar-looking analogue dashboard and physical switchgear while the growing prevalence of touch-screens in many cars present took a little patience to get the hang of. Our reporter was not alone in seeking help to find out how to start a few of the cars.
Full-length electric sunroofs were in vogue, including on Toyota's entry level Aygo. Going solo in its latest iteration after years of production-sharing with Peugeot and Citroen who each offered the same car with their own badges and trim, the supermini impressed with its big-car like refinement. And while lost for more than an hour after taking a wrong turn in this rural area, there was time to appreciate the Aygo's aplomb in more than one 3-point turn. (Sorry, Toyota!)
Citröen, a brand whose hallmark is unrivalled comfort, has stayed true to its cause while adopting sportier, firmer seats in its C5 X crossover which seem to hold the driver in an inescapably good posture. It was one of a few cars present to display essential information such as speed unobtrusively via a hologram-like projection onto the windscreen, a safety-promoting feature that does away with the need for a downward glance.
A drive in Ford's roomy Tourneo MPV with its excellent all-round vision evoked some unexpected nostalgia when its diesel powerplant fired up. That low-pitched ticking is a already less commonly heard on city streets, reflecting hard-won and costly behind-the-scenes efforts to reconfigure car manufacturing for a zero-emission future.