The Daimler Truck subsidiary FUSO has announced the start of production of the latest generation its light-duty Canter model in Europe. The light-duty truck is rolling off the production line at Tramagal, Portugal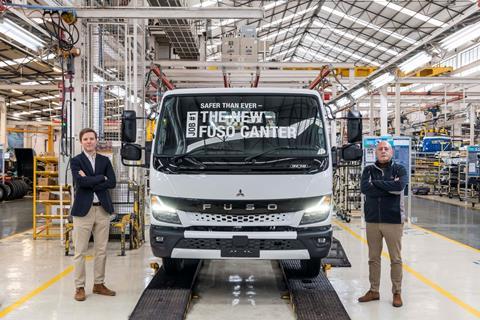 Located around 150kms north-east of Lisbon, the Tramagal plant produces the FUSO Canter and the all-electric sibling eCanter. The company says the Canter model being built at Tramagal has been developed in Japan, however, 90 European suppliers are providing most of the components, such as the engine, axle components, springs, brakes, tyres, headlamps and lights, as well as seats and extensive interior panelling. FUSO mainly contributes tool-intensive parts for the cabin and frame from Japan, as well as axle parts, steering wheel, the heating and air conditioning systems, and the Duonic dual clutch transmission.
"Today's start of production marks a proud moment for all of us here at the European FUSO plant in Tramagal. Since 1980 we have produced almost 240,000 FUSO trucks. Now the new FUSO Canter will add to this legacy, rolling off the production line from today and as always reliably meeting the demanding quality standards of FUSO and Daimler Truck", says Jorge Rosa, President and CEO of Mitsubishi Fuso Truck Europe.