The millions of electric vehicles being produced also need millions of batteries. But where do the German manufacturers source their cells from?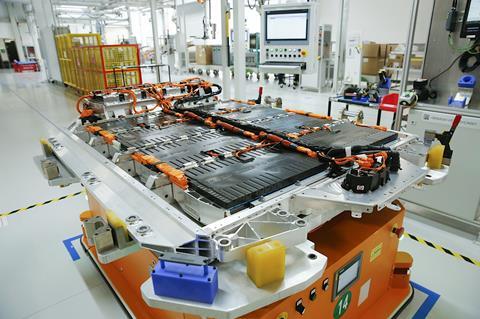 The meteoric rise of electric vehicles (EVs) poses immense challenges for automakers. In addition to developing new models, platforms and setting up new production environments, the topic of battery cell production is a hot topic, with most still sourced from Asia. There are fast changing supplier relationships, production networks and plans, as demonstrated by some of the leading German manufacturers.
Sustainability and local production
BMW relies on an extensive network of suppliers and a high degree of localisation, but plans to expand it further with more local suppliers for its vehicle assembly plants Europe, the US and Asia, according to head of purchasing, Andreas Wendt. Currently, the cells come from CATL in China and Samsung in South Korea. These are supplemented by CATL units built in Erfurt, Germany, and with Samsung batteries made in Hungary from this year. There are further plans to add cells from Eve-Power in China from 2023.
The European battery cell manufacturer, Northvolt, is set to deliver cells worth two billion euros to BMW from 2024. They are being manufactured in a factory that is currently being built in Skellefteå in northern Sweden that will run entirely on locally-generated water and wind power. Wendt emphasised that sustainable production with green electricity, both BMW's own global production network and that of its suppliers, is a unique selling point in the industry.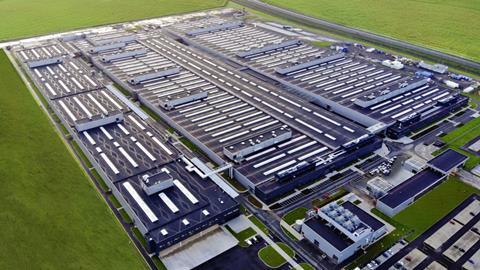 Mercedes-Benz relies on two strategic partners, CATL and Farasis, for the majority of its battery cell supply. A spokeswoman said that these two are supplemented by a 'competitive set of suppliers' to establish and secure the global production network. The company was not willing to name them, however.
Like BMW, Mercedes is looking to localise more of the cell production to meet the increasing demand from the assembly plants in Germany. The battery pack assembly is already handled closer to the vehicle plants at various Mercedes car production locations, in Kamenz, Untertürkheim, Sindelfingen, Tuscaloosa, and Beijing. The facility in Jawor, Poland, is the most recent and is still building up capacity.
Mercedes-Benz puts a key focus on sustainability in battery production: Among other things, its corporate strategy 'Ambition 2039' envisages a CO2-neutral new vehicle fleet and production by the end of the coming decade – an objective that explicitly includes the supplier base: "Together with our partners, we are implementing the Mercedes-Benz Ambition 2039. Almost half of our approximately 2000 suppliers have signed an 'Ambition Letter of Intent' and are committed to supplying us with only CO2 neutral parts in the future," explained Gunnar Güthenke, head of procurement and supplier quality at Mercedes-Benz Cars. From 2039 at the latest, Mercedes-Benz will stop using components that are not carbon neutral in all steps of the value chain.
Joint ventures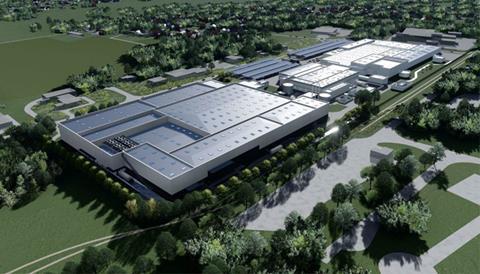 Opel/Vauxhall is currently installing battery cells from the Asian suppliers CATL and LG Chem in its own vehicles; the battery packs and systems are assembled in-house. Battery cells from CATL are used in the Corsa-e, Zafira-e Life and Vivaro-e models, while LG Chem supplies the cells for the Grandland Hybrid and Hybrid 4. Like Volkswagen, Opel wants to reduce its dependence on suppliers in the coming years and to this end, parent company PSA (now part of Stellantis) and energy giant Total founded the joint venture ACC ("Automotive Cells Company"). There is €5 billion ($6.07 billion) of investment behind it, with a combined €1.3 billion coming from the French and German governments.
The company is expected to start manufacturing high-performance batteries in 2023, but the research and development centre in Bordeaux and the pilot production site in Nérac, France, are already operational. Finally, two new gigafactories in Douvrin, France, and Kaiserslautern, Germany, are planned to start delivering batteries to both the PSA brands, as well as external customers from. These facilities should start production from 2023 and 2024, respectively, with initial capacity of eight GWh per year, ramping up to 48GWh by 2030. According to the manufacturer, this should be able to cover around one million electric vehicles per year, or around ten percent of the European market.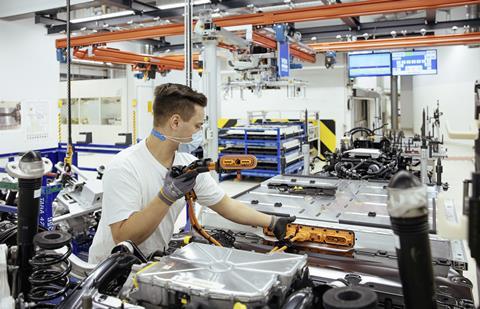 As part of 'Roadmap E', the Volkswagen Group plans to launch 50 new BEV models by 2025. By VW's projections, this will require more than 300GWh per year of battery capacity, so it's no wonder that it relies on an extensive network of partners. For Europe, Volkswagen has therefore brought LG Chem, Samsung and SK Innovation on board as strategic suppliers. SK Innovation was supposed to cover the North American market from 2022, but it remains to be seen what will become of that partnership following SKI's recent ban from the US that resulted from the intellectual property theft lawsuit brought by LG Chem.
VW's strategic partner for China is CATL. At the same time, Volkswagen is also strengthening its own capabilities in the production of battery cells: a joint venture has been established with the Swedish Northvolt to produce its own cells in Salzgitter, Germany. Volkswagen plans to set up three production lines here, and work on the plant is scheduled to start this year, though a pilot plant there has been manufacturing cells for prototype cars since September last year. Full production, with 16GWh, should follow at the start of 2024. At the same time, Northvolt is building a new factory in Sweden in partnership with Volkswagen and BMW, who want to purchase the battery cells.