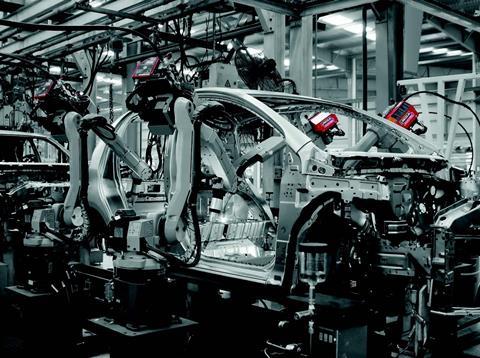 The Lincoln Electric Company is the world leader in arc welding solutions. Lincoln Electric combines equipment and filler metal technology to optimise welding processes that meet emerging needs in the automotive industry for high speed, low spatter, controlled heat input and maximum productivity. These welding innovations – combined with our complete automated system integration capability – offers innovative solutions to automotive suppliers and OEMs around the world.
Filler metal and welding equipment solutions
Lincoln Electric produces low alloy steel, aluminum and stainless steel filler metals designed specifically for automotive applications. These include 409Ti stainless wires for exhaust, Metalshield® Z for welding zinc-coated steels, and a variety of carbon steel solid wires for welding HSLA, AHSS and UHSS steels.
As the only manufacturer of aluminum welding wire from pure aluminum ingot, we can balance alloy filler metals to meet base material chemistries and mechanical requirements.
Our innovations in high-speed, lowspatter welding processes such as Rapid Arc®, Rapid X™ and AC-STT® provide chassis, interior and exhaust component manufacturers with industry leading travel speeds for high productivity on thin materials.
Automated system integration and tooling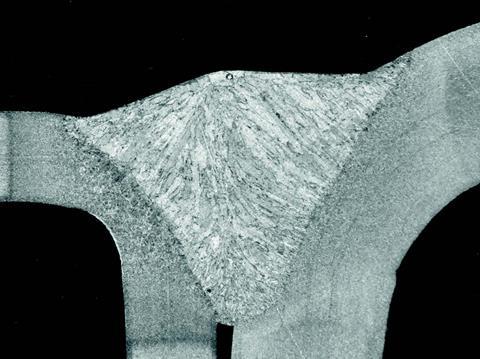 Our combination of welding expertise with system integration enables us to develop complete solutions for highly complex tooling, positioning equipment and turnkey systems, as well as laser cutting and welding systems. Our Automated Production Systems Group specialises in meeting the needs of highvolume automotive producers.
Global process support and implementation
Lincoln Electric has 63 manufacturing sites in 23 countries to address the needs of our automotive customers worldwide. In addition, we have 42 application resource centres around the world to assist customers with welding challenges from prototype to production and launch support. This local support, combined with superior process solutions, makes Lincoln Electric the global leader in welding for the automotive industry.