Since 1965, Columbus Industries has remained a leader in air filtration by being an innovative manufacturer of best-in-class, high-performance products. Today, CI's manufacturing footprint is strategically positioned to supply premiere filtration products the world over.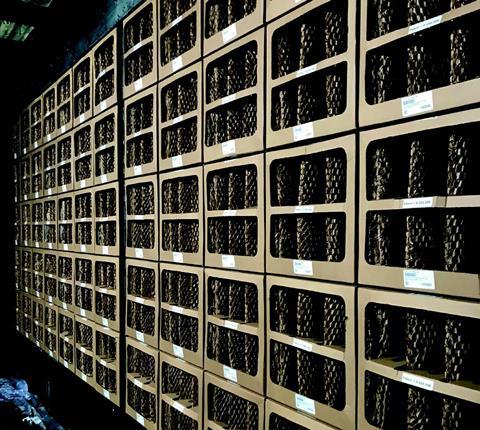 CI offers a full arsenal of filtration solutions, including expanded paper paint overspray collectors, as well as standard pleated, high-efficiency mini-pleated, leading edge gas-phase activated carbon, synthetic media, and multi-pocket filters. CI's commitment to innovation drives an ever-evolving catalog of performance engineered filtration solutions.
Performance-engineered overspray collection
Columbus Industries' dedicated research and development team works tirelessly to develop the high-performance solutions essential to modern paint shop operations. CI has evolved slit and expanded kraft paper into the next generation of high performance paint overspray collector. PC PLEAT has been engineered to provide both outstanding performance and low operating costs.
The PC PLEAT product line offers extremely high holding capacity while maintaining arrestance efficiency comparable to roll and pad paint collectors. The patented pleated media configuration allows the filters to depthload, delivering a holding capacity many times that of flat surface media.
The high-strength construction maintains the rigidity of the media throughout its life-cycle and optimises filter performance. The filter trough design prevents runoff, while lightweight clean filters and a modular exhaust wall configuration make it quick and easy to replace saturated filters.
Unparalleled performance
Each PC PLEAT filter is capable of holding up to 22kg of overspray before reaching its recommended change-out point. The filters provide an average weight arrestance efficiency of 97% or higher (depending on type of paint). With an initial pressure drop less than 30 Pa, PC PLEAT provides balanced airflow and cost-effective applications. At these levels of capacity, efficiency, and pressure drop, PC PLEAT is proven to be the unmatched solution in automotive and industrial paintshop overspray collection.