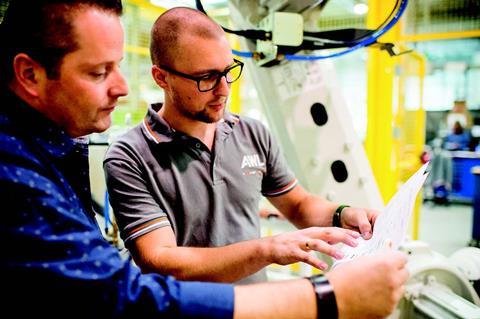 As a system integrator, AWL-Techniek designs and builds automated production systems in which welding and other joining technologies play a central role. We are all about high levels of expertise.
We are a privately-owned company, with over 750 employees worldwide. Through production facilities in the Netherlands, the Czech Republic, China, Mexico and the United States, we can support our customers anywhere in the world.
Ensuring global productivity
AWL ensures the overall productivity of our customers through smart and reliable solutions in the field of highend automation, robotics and joining technologies. We provide the assurance of constant production and excellent end-product quality by designing smart machine concepts using world-class components with which our customers maintain a competitive advantage.
AWL is one of the leading system integrators using laser-, arc- and resistance welding techniques. In addition to welding, AWL increasingly adds other technologies such as adhesive bonding, logistics and handling, vision and quality control.
All disciplines are represented within the organisation. The company focuses on both the automotive and general industries where high production volumes, high levels of automation, or high variations are essential.
From concept to service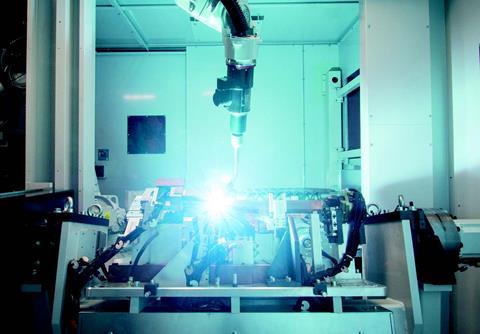 AWL has a clear strategy. We do not only ensure that the machines and jigs are of excellent quality. We also take responsibility for the entire process, from concept to detail engineering and from building the machine to excellent service. We want our customers to sleep well.
Ready for the future
Among the challenges for AWL in the coming years are:
• Higher machine output
• Integrating new complex joining methods
• Real-time performance data
• Quick changeover times
• Joining lightweight materials
• Offering flexibility and standardisation by modular design
• Integrating vision and complex handling systems in our machines
• Meeting future requirements for sophisticated controls and robot technologies
• Predictive maintenance.