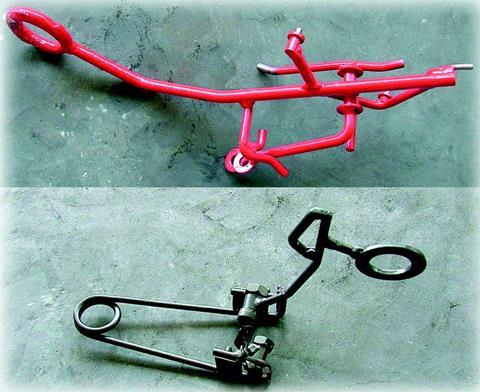 Arena Comet, founded in 2001, specialises in developing economical and environmentally friendly equipment for thermal paint stripping of metal parts.
Our core activity is the design, production and sales of fluidised beds and pyrolysis ovens, which are used for industrial paint stripping, plastic and rubber removal from various metal tools and machine parts.
The Scirocco suspended silica sandsystem or 'fluidised bed' is a very efficient and high-quality system, designed for companies with high volumes of parts to be cleaned.
The contaminated parts are loaded into a carrier and submerged in the bubbling sand reservoir, which operates at 425°C. Due to fluidisation, the temperature in the fluidised bed is perfectly homogeneously distributed in order to prevent deformation of parts.
At these temperatures the gasification point of the paint is exceeded and organics evaporate and oxidise without combustion occurring. The standard cleaning time in the fluidised bed is 30 minutes to one hour, depending on the type and degree of contamination.
The integrated flame screen above the reactor provides post-combustion with direct energy recovery. Fluidised bed systems are designed for high capacity cleaning, 24h/7d operation.
The ideal systems
Scirocco systems are available in compact, standard and customised sizes and are perfectly suited for the cleaning of high-quality paintshop tools: skids, grids, suspension hooks, conveyor chains, cover plates, screws, paint mixing cups and trays, filters and reject parts.
Arena Comet systems offer an excellent cleaning quality, no risk of damaging the parts, very fast cleaning, low maintenance costs and CE conformity.
Through a network of agents and excellent after-sales service around the world, Arena Comet has developed a large customer base with top references worldwide.