BASF's innovative AUROOM digital technology can help OEMs to visualise the appearance and effects of paint colours on their models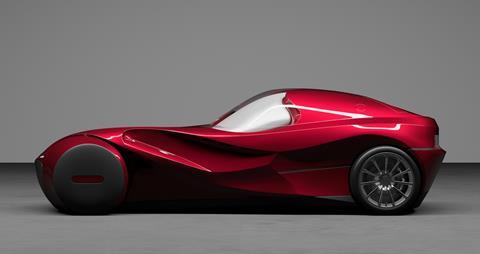 Automotive paint is one of the most complex colour themes. Paint particles attach themselves irregularly in a very thin layer – comparable to the thickness of a human hair – and reflect the light in a distinctive manner, producing immense depth of colour. This is why it can take up to five years before the colours are ready for series production.
At BASF's Coatings division, its experts develop many colour concepts, which they discuss in more detail with the customer and then adapt to the respective car models. When presenting their colour developments, BASF's designers and customers were previously solely dependent on physical samples that needed to be painted and shipped.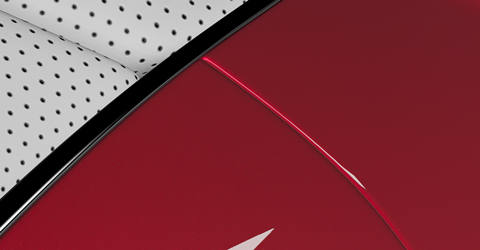 To speed up alignment processes with customers, BASF developed AUROOM, a unique digital platform that enables OEM designers to access a database of virtual car colours. Digitalisation is an important topic, especially in the automotive industry. The experts at BASF have a lot of experience creating colours in their labs and now they are able to digitise them and create photo-realistic digital reproductions. For the customers, it means the colour decision process will become easier, faster and much more effective. In the future, they will also be able to use the data for their own brand-specific car configurators so car buyers will be able to experience automotive colours in their entire variety to support their buying decision.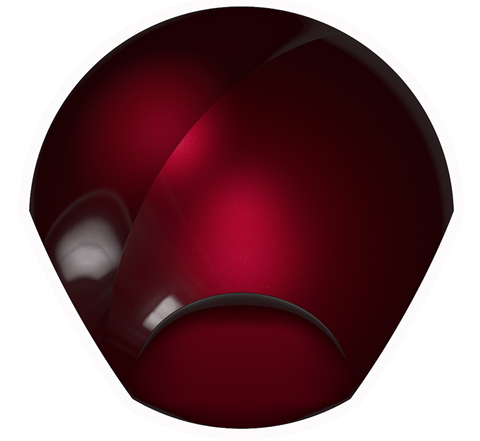 Working together with almost every car manufacturer on the market, BASF currently produces several hundred colours in EMEA alone, with new colours constantly being designed – including the annual global Automotive Color Trends collection. This massive portfolio will now be transferred into a database, with special cameras scanning colours from painted panels. The huge amount of appearance data generated during the scan is processed using a sophisticated model while BASF's colourimetric know-how contributes to ensure its authenticity. A specially developed program is used to simulate the digitalised colours on a stylised car body from various angles.
BASF virtual colours
BASF's virtual colours, accessible at the AUROOM platform, capture all facets of automotive coatings, including lightness flop, colour flop and sparkling. By mapping these colours on car models, OEM designers can virtually paint every colour proposal and gain realistic impressions of colours and effects on a complete car early in the design phase. With the technology, the customer can see the effects a colour has on different body shapes and from different perspectives, and how it changes under different kinds of light. On the monitor, the body appears as though it were actually painted. A camera moving over the 3D object makes the different effects and light impacts visible.
Before AUROOM it was possible to use special software to apply colours to 3D objects, but the virtual version often fell short of reality as it was not possible to display iridescent colours, reflections or effects. Therefore, BASF's designers and customers depended on painted samples and the imagination of their discussion partners when presenting their colour developments. This was a huge challenge as it is very difficult to discuss one's own opinion about what effect a colour will have on a car, because everyone imagines something different. With BASF's new technology, the customer can see the effects a colour has on different body shapes immediately and from different perspectives.
Sculptural 3D objects
OEMs can access the comprehensive color data at the AUROOM platform and render it on CAD shapes of their own models, or use 'Auvots' – specifically designed 3D shapes provided by the platform, which were developed by designers at at BASF's Coatings division along with a studio which is internationally renowned for its expertise in Computer Generated Imagery (CGI). Each of the four shapes represents a car model – from compact to SUV. While one side of the shape simulates various elements that can be found on every car, the other side features more extreme forms that express the full potential of automotive coatings.
The specific surface of the 3D shapes helps designers to evaluate automotive colours and choose colourways for their upcoming models. The colours can also be used as a starting point for further discussions with BASF's colour designers which help to develop unique shades that perfectly fit to the OEM's models and also underline the value of the brand.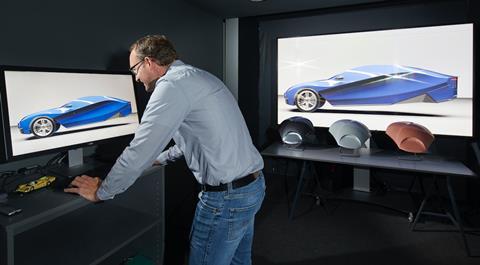 Simulation of Lidar visibility
In addition to colour and appearance, functionality is another key feature of automotive coatings. Especially for future mobility concepts and autonomous driving, the importance of technologies such as Radar and Lidar increases. Lidar plays a key role in the race to bring fully autonomous vehicles on the road, as the technology enables self-driving cars to see their surroundings. Dark colours such as black, grey and blue currently pose a challenge for self-driving vehicles as the pigments typically used in dark automotive paint colours absorb NIR radiation. BASF's virtual colours also help by simulating and visualising the lidar reflectivity of coatings. For a better understanding, different angles can be simulated.
Color Design Studio in Europe
In addition to the digital platform, automotive OEM customers will have the chance to experience the technology at AUROOM's 'analog twin' – a specially designed showroom at the Color Design Studio for the EMEA region, located in Münster, Germany. To guarantee an unadulterated experience of automotive colours, the floor and the walls of the room are dark grey. A monitor placed at the back of the room and a few chairs in front of it meet a specific purpose: allowing colours to be experienced digitally. Together with BASF's experts, customers can browse the digital colour library, map the colours on 3D shapes and compare different colours. Furthermore, as the showroom is located at the Colour Design Studio, the digital colours on the monitor can also be compared with physical samples, so-called 'Domes'. These shapes are painted with original automotive coatings and feature various forms that can also be found on cars. This way, customers can experience the colours including its effects, which is now also possible in a digital way via the AUROOM platform.