The carmaker is investing in capacity, suppliers and people to prepare for EV production in South Carolina, with a focus on flexibility, resiliency and sustainability. Interviews with the plant CEO, Dr Robert Engelhorn, and key leaders in battery, logistics and training outline BMW's huge ambitions in the region.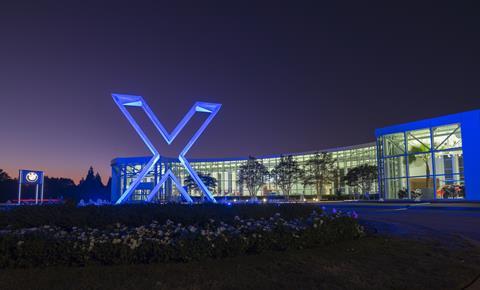 BMW Group's vehicle plant, in Spartanburg, South Carolina, is big in just about every way possible.
It is the largest plant by volume globally for the group, with capacity to produce 450,000 vehicles per year. It has run at consistently high levels even through the pandemic and chip crises, and output this year is on pace to increase from the 416,000 built in 2022. The plant's sprawling 8m sq.ft (740,000 sq.m) campus includes two body shops, two paint shops, two assembly halls, plug-in hybrid (PHEV) battery assembly and multiple logistics warehouses and packing centres. More than 11,000 people currently work at the plant.
Its vehicles are big, too, with the plant taking a global lead in producing X model crossover and full-size SUVs. The variety of its output is as notable as the volume, as Spartanburg currently builds SUV versions of X3, X3 M, X5, X5 M and X7 SUV; SUV coupé versions of the X4, X4 M, X6 and X6 M; it added the XM SUV last year. BMW also builds PHEV versions of the X3, X5 and XM.
Plant Spartanburg is in effect bigger than a plant. BMW Manufacturing Inc., the local entity covering the plant's operations, is responsible for exporting nearly 60% of the models produced here to 120 countries, as well as parts and kits supplied for assembly of X models in markets including China, Brazil and Southeast Asia. It also has its own quality and validation processes, which help the plant to launch new and updated models.
Some functions at the plant have regional or even global responsibility. Purchasing and supplier development covers regional suppliers across the Americas, and global suppliers for models where Spartanburg is the lead plant, including X3 up to X7, and the XM. Logistics planning is increasingly managed in collaboration with operations at BMW's plant in San Luis Potosí, Mexico. The IT group oversees systems across BMW entities in the Americas.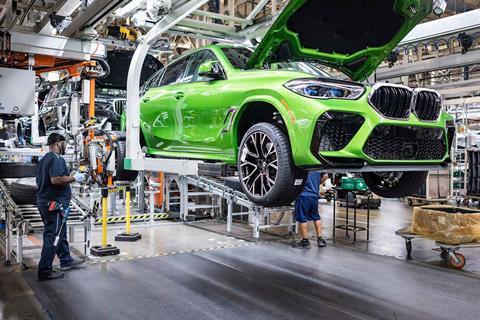 Big as it is, BMW's ambitions for Spartanburg are bigger still, as it prepares to add electric vehicle and battery production. BMW is currently investing $1.7 billion in Spartanburg, which includes $1 billion to upgrade facilities at the plant, and $700m for a new battery assembly centre in nearby Woodruff. Spartanburg will launch its first new EV – which will be part of BMW's Neue Klasse next generation models – in 2026, the first of six electric models that the plant will build by 2030.
Construction is well underway. At Hall 52, where BMW assembles X3 and X4 models, a building site now extends from the side that will eventually increase the assembly area by one-third and increase production capacity by 60% to almost 290,000 units per year. BMW is adapting its body shop for EV requirements, and adding new logistics areas, too. The carmaker broke ground this summer on the new battery plant in nearby Woodruff, which will assemble BMW's sixth generation battery packs in time for EV production.
Dr Robert Engelhorn, president and CEO of BMW Manufacturing Inc, is responsible for leading this change, and ensuring that the huge operations at the plant – which produces 1,500 cars per day across two, 10-hour shifts – do not miss a beat. Across the plant's manufacturing and logistics, Engelhorn and his team often speak about the need to "perform as we transform".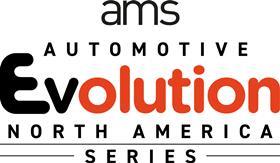 This article is part of our special AMS Evolution North America Series, focusing on the latest manufacturing advances in North America. You can also learn more about how manufacturrs including Ford, GM, Volkswagen, Panasonic Energy and others are adapting their manufacturing strategies for electrification and flexible production at the first AMS Evolution North America conference, October 16-17 in Dearborn, Michigan. Find out more here
Mastering complexity through digitalisation and standards
Being flexible and managing high variation in production are at the heart of these objectives. Spartanburg production has tremendous model variety, part numbers and options, which will only increase as combustion engine, PHEV and EV models roll off the same line. "We are proud of the way we handle complexity, working with our supply base and with our teams to cope flexibly with different customer demands," Engelhorn says.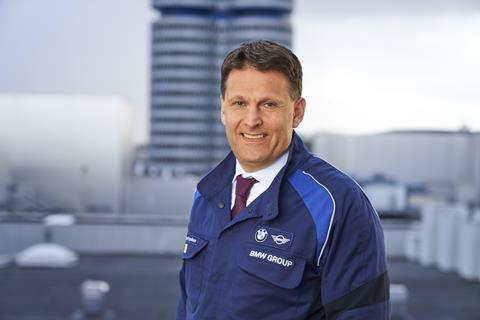 The design of assembly halls is one way the plant manages complexity. Hall 52, for example is arranged in a 'finger layout', with each finger – specially designed extensions of each building – lined with receiving docks from which small batches of parts move directly to assembly lines, while other parts are buffered and sequenced. The setup, which was first used at BMW's plant in Leipzig, helps BMW to manage production sequences more flexibly and allow customers to change and update orders up to 10 days before production. To add EVs to the assembly sequence, BMW is extending these fingers, says Engelhorn.
However, the growth in the plant also requires new approaches to manage complexity, together with efforts to standardise and simplify operations. Digitalisation and technology play a role, part of BMW's 'lean, green, digital' ambitions for its iFactory strategy. In Spartanburg, BMW is using advanced vision systems and artificial intelligence for quality checks across body and paint shop, and digital twins for planning changes and new model integration to final assembly areas.
"We are proud of the way we handle complexity, working with our supply base and with our teams to cope flexibly with different customer demands." -Dr Robert Engelhorn, BMW Manufacturing
It is also investing in new automation, including in physical logistics, where BMW has added a fleet of smart transport robots (STRs) and automated tugger trains in body shop and logistics centres. Oliver Bilstein, vice-president of production control, logistics and material control, points to tools and technology that address staff shortages and help workers focus on value-added activities.
Battery assembly at Woodruff, meanwhile, will be highly automated and use highly advanced systems in vision, laser and control technology, some of which is today found only in paint shop. "Battery production will be like paint on steroids," says Rich Everly, vice-president for battery line and responsible for battery assembly in Woodruff.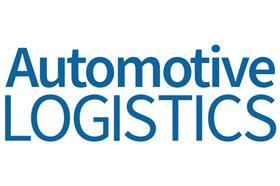 Learn more about how BMW is transforming logistics and supply chain management at Plant Spartanburg and in North America, with coverage in AMS sister title,
Automotive Logistics
. Featuring insights on material control, autonomous logistics, virtual planning, export logistics, battery supply chain and flexible logistics strategies.
Read the special series on BMW's logistics here
Local for local in capacity, suppliers and training
An approach for BMW has been its 'local for local' strategy, which includes building more resilient supply chains through local capacity and suppliers. In Spartanburg, BMW is building its first press and stamping plant, investing $200m in 219,000 sq.ft facility set to open in 2024 using the latest technology from Schuler. Two regional suppliers produce most of the plant's current press and stampings and will continue to serve Spartanburg, but Engelhorn points to rising demand for body structures, and the opportunity to use cutting edge technologies. Late last year, BMW opened a new $100m logistics centre that consolidated two offsite locations, and helped improve handling of export material.
The carmaker has also set out to build a more regional battery supply chain. BMW will be the anchor customer for battery cells from a new gigafactory under construction by AESC located two hours' drive away in Florence, South Carolina. AESC broke ground on the factory in early June and will launch production by 2026, when the plant is expected to have capacity to produce 30 GWh of cells per year.
"Battery production will be like paint [shop] on steroids." -Rich Everly, BMW Manufacturing
Investment in skills and capability of current and future employees are also vital. Last year, BMW opened a new $20m training centre in Spartanburg. It helps staff learn upcoming manufacturing technologies ­– many of them important to battery and EV production – including digital twins, advanced robotics, laser welding, vision systems and mechatronics. The centre has trained hundreds of employees in high voltage battery handling and will act as an EV training hub for the Americas. It also serves as an outreach centre to work with students and apprentices from local technical schools.
"As we make this plant EV ready, we are focused on having the right footprint in the plant, on having a local supply chain for battery cells and packs, and to have common qualification and validation for the new products," says Engelhorn. "These are all important in our local-for-local strategy."
These and other investments will contribute to making Plant Spartanburg even bigger – but also more future proofed and resilient. A flexibility and "technology open" approach will remain fundamental, including maintaining a mix of ICE and electric powertrain production for years to come. No one can predict exactly what customers will demand, but Engelhorn is confident that his operations will be ready in a big way.
BMW's aspirations to the X degree in Spartanburg: Special series
1

Currently reading

BMW's aspirations to the X degree in Spartanburg: Special series

2

3

4