Automakers and component suppliers are increasingly turning to internal training to match skills to the rapid pace of automotive's digital and electric transition.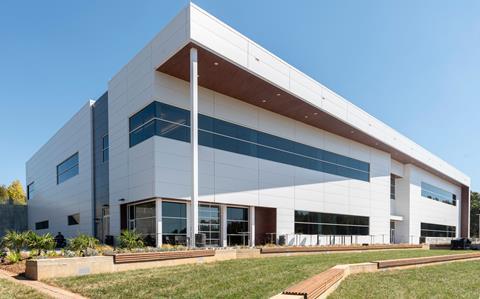 BMW has opened a $20 million training centre on the site of its US manufacturing plant in Spartanburg to provide an appealing environment in which to enhance employees' digital skills as computer-driven technologies rise to the fore of automotive innovation.
The 68,000 centre opened on Oct. 7 and features an ampitheater, classrooms, equipped workshops and outdoor meeting and workspaces that emphasise well-being with a walkway and a landscaped area with plants indigenous to the region which is to become a certified wildlife habitat by the South Carolina Wildlife Federation. The centre will be BMW's training hub in future technologies for all of North America.
BMW's head of production, Milan Nedeljkovic said the plant will be key to transforming the Spartanburg site according to the 'lean, green, digital' principles of its iFactory strategy for vehicle production which will be rolled out to all BMW plants worldwide.
"Future leaders, innovators, and technicians will learn the concepts of future production to develop innovative solutions that will be integrated into plant operations here in Spartanburg and also in our global network," Nedeljkovic said.
Training in support of the digital and electrification transitions taking place in the automotive industry is turning into a critical success factor as new technologies change the core skillsets that carmakers need. Automotive executives in Europe and North America alike have been forced to compete with other industries to recruit people with the digital skills they need.
This extends to component manufacturers with Germany's Continental having announced a major push into digital technologies and provision for training pre-dating the global pandemic. ZF, also headquartered in Germany, told Automotive Manufacturing Solutions that its upskilling efforts for its workforce also aim to quell some of the anxiety of such a monumental shift. Mercedes-Benz expects to invest €1.3 billion in digital skills training for its workforce by 2030, it has said.
The South Carolina plant is BMW's largest global site with more than 11,000 employees producing 1,500 vehicles a day, reaching a record 433,810 in 2021, producing so-called Sports Activity Vehicles or SUVs that have enhanced off-road capabilities for the US and around 120 export destinations. Models include the X models including plug-in hybrids, Motorsport X and later this year, the first electric model in the sporty M range, the XM.
"This new training center will give the entire Plant Spartanburg team the environment to learn and grow their careers and meet the demands of our customers worldwide," said Ilka Horstmeier, head of People, Real Estate and Labor Relations, in a BMW press release.
"Through training in digitalization and future technologies, we will ensure that the BMW Group remains the leader in mobility and is an attractive workplace for future generations."
The centre includes areas for hands-on training in welding, metal fabrication and use of machine tools and advanced training in robotics, controls, mechatronics and automotive technology.
Augmented and virtual reality is used for training in areas like 3D printing and laser welding and there's an innovation room for thinking, collaboration and modelling of ideas.
The centre will also be used to develop upcoming talent through the BMW Scholars apprenticeship scheme for high school graduates working towards relevant degrees and for an internship program for university students as well as a rotational work-study program for professionals.
Trees cleared during the centre's construction were conserved to produce furniture for use inside the building while a surrounding area will be reforested, starting with the planting of 106 trees by the centre's associates, one for each year of the automaker's existence.