The size of the training budget underscores the urgency of the building new skillsets automakers will rely on in an EV-focused future.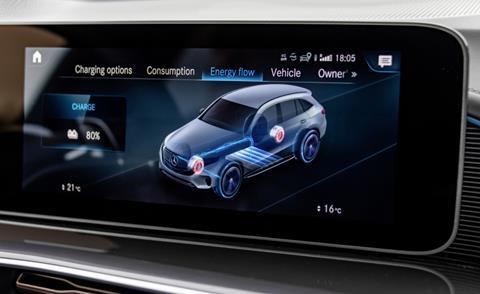 Mercedes-Benz has announced it will spend €1.3 billion ($1.32 billion) on training and upskilling staff through 2030 to develop the skills it needs to transform into an EV-focused automaker.
The training push dubbed Turn2Learn will mostly use e-learning to allow workers to tailor skills development for their current roles or to move on from roles to be later phased out.
While the budget looks considerable, it underscores the depth of transformation taking place in automobile manufacture and the fact that the necessary skills are in short supply.
"In the transformation, lifelong learning is not a buzzword, but the condition for success — for the company and for each individual colleague," Sabine Kohleisen, Mercedes-Benz Human Resources and Labour Director said in a press statement.
The Turn2Learn initiative will include the release of many new self-led computer-based learning courses in addition to existing ones and face-to-face learning for some skills.
The roll-out of the training programmes is taking place in collaboration with the General Works Council which represents employees at the company. The courses will be free and will gradually become available starting in the current quarter with courses on administration and some areas of production.
The technological transformation of the auto industry has begun to look very different to company management and many of its workers, based on statements executives have made.
Some of them like ZF's Arno Gullering, note that there is a feeling of apprehension on the production floor among workers skilled in internal combustion engine manufacture, as he recently told Automotive Manufacturing Solutions.
On the management side, the fear is having vacancies they cannot fill with engineering roles already growing difficult to recruit for.
The Mercedes-Benz training program will feature electrical safety skills courses including one qualifying workers to move around in high-voltage areas.
There will also be training in electrics and electronics at all levels, from basic to expert, it said.
Mercedes-Benz employees undertook almost 1.3 million hours of training in Germany alone in 2021, the company said, including courses on software and coding. The company also provided some introductory level training via a 'Digital Readiness Programme' to all global locations to provide basic digital knowledge to all staff in areas including machine learning, the internet of things and blockchain technology.