As BMW prepares to build EVs and batteries in Spartanburg, it has expanded training programmes, with emphasis on safety, change management and youth outreach. The head of talent and training, Paul Sinanian, is focused on preparing for the decades ahead.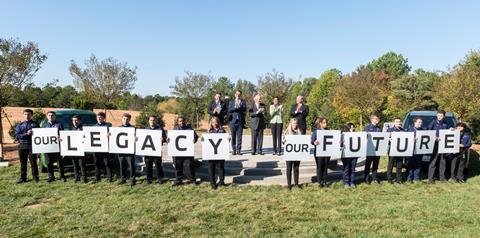 In Spartanburg, South Carolina, at the carmaker's largest global vehicle plant, BMW has even expanded its footprint to carry out this training, investing $20m in a 68,000 sq.ft (6,300 sq.m) facility. The training centre, which opened in October 2022, has a range of technical training facilities and equipment to support new manufacturing processes. Some of the tools are not yet used in serial production, whether advanced robots and cobots, additive manufacturing or augmented reality goggles. Employees can also train on systems and automation that have or will soon be rolled out, such as smart transport robots or new software. Manufacturing and logistics engineers learn virtual assembly planning powered by Nvidia's Omniverse platform, for example, in which they move through digitalised factory halls based on granular scans and renderings of current and planned buildings, designing material flows, layout and rack positioning based on actual part and equipment data.
The training cuts across processes, including welding, metal fabrication and machine tooling, however the centre will also specialise in skills and qualification relevant to EV and battery production. These include technology that will play a greater role in manufacturing, including new kinds of robotics, smart controls and mechatronics. BMW is also rolling out training in high-voltage systems to employees across the Americas as part of its 'Blitz' programme. Around 300 employees have already been trained in plug-in hybrid (PHEV) technology, for example, including staff from Canada, Mexico and Brazil.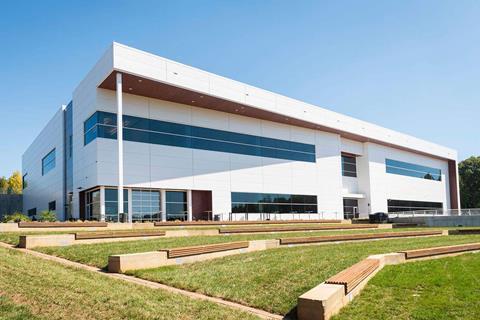 Changing skills, changing mindsets
Paul Sinanian, department manager for talent programmes and training at BMW Manufacturing, leads activities at the training centre, where he has helped develop different programmes including technical training for those in production operations, vocational curriculums and outreach to prospective employees. Programmes are also aimed at leadership training and transformation management.
"Although we are preparing people to use the latest technology, my job is not about what is happening in 2023, but what is happening in 2026, 2027 and beyond," he says.
For Sinanian, the goal is to change mindsets as much as teach new skills. He wants to foster a culture in which people can adapt quickly to new environments and where they have the space to learn and try new things. To do that, BMW must make sure associates are both protected and nurtured. "The biggest thing that I want people to understand is that they shouldn't get enamoured by the complexity of new technology," he says. "They should look at it as they would other projects, and we should help them firstly to feel comfortable that they're safe, but also give them the tools to succeed."
Creating this environment will be key as Spartanburg prepares to build battery and electric vehicles by 2026, including at a new battery assembly plant in nearby Woodruff. In terms of training, Sinanian wants to build on the plant's experience with hybrid batteries, which BMW has assembled here since 2015. He recalls that when the plant started to plan production, employees were initially afraid of the high voltages. However, the company's leadership made it clear the direction BMW was heading: one day it would build gasoline, diesel, hybrid and electric vehicles on the same line.
"Our president [in Spartanburg] at the time, Josef Kerscher, made it clear that this flexible production would be our future and we had to help our staff to see this technology as just another car. We needed to understand the technology rather than fear it," he says.
"Today, after years of training and building PHEV batteries, we have developed a community that has gone from being afraid to having respect and deep knowledge of high voltage systems. From that base, we can build on our training and expertise for full EV batteries."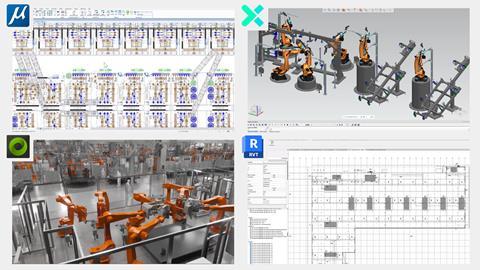 Sinanian, who has worked with BMW for nearly 26 years and previously worked in manufacturing and engineering roles, including at suppliers like Bosch, stresses the human element even in using the most advanced technology. With fast developing artificial intelligence tools, for example, BMW works with employees to tell a narrative and make decisions.
"Our training is not about how to produce a number or 50 different scenario outcomes – that is what experts learn at college. I want you to be able to assess the data and scenarios that AI can generate and then make a decision."
Courses are based on core manufacturing principles, including lean and Six Sigma, and BMW's customer-oriented sales and production system (KOVP). However, the goal is to provide employees with a 'toolbox', rather than a fixed way of doing things.
"Firstly, we build the toolbox, and then I'm going to add different tools, but we can't do everything at once, and the tools will change in the next ten years. But the toolbox itself should be solid enough to remain, and support different career pathways."
"Today, after years of training and building PHEV batteries, we have developed a community that has gone from being afraid to having respect and deep knowledge of high voltage systems. From that base, we can build on our training and expertise for full EV batteries." -Paul Sinanian, BMW Manufacturing
Planning a career over decades
Dr Robert Engelhorn, president and CEO of BMW Manufacturing, acknowledges that low employment rates and fast-growing manufacturing in South Carolina can make recruitment a challenge, but he emphasises that BMW "is not offering jobs, but careers".
This philosophy defines Sinanian's approach, as he wants current and potential employees to see the potential of working with BMW over the course of decades, not years, with opportunities to work different roles in manufacturing, logistics, engineering and supply chain, as well as pursuing international opportunities.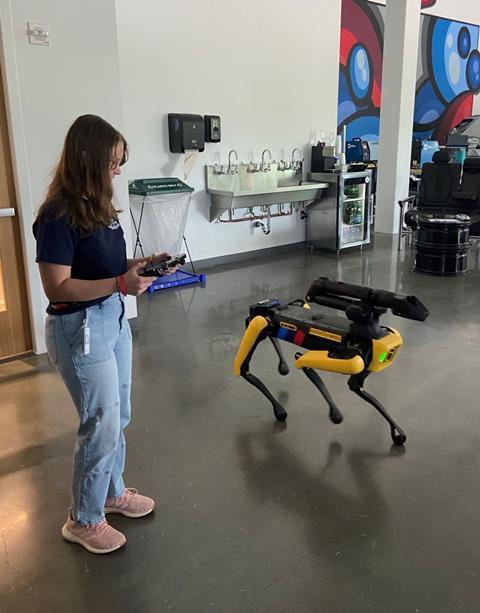 "I always tell people that you don't need experience to work in new areas, but you need experiences. You need to learn problem solving techniques applied along the way. International experiences can be a big part of that."
Developing a pipeline of talent is one of the most important goals for BMW's training in Spartanburg. Sinanian points to partnerships with South Carolina's 16 technical universities, and how BMW works with the state on curriculum and scholarship offers. The carmaker has run its BMW Scholars apprenticeship programme for university graduates since 2010, expanding it over the past two years to include 'Rising Scholars', which targets high school seniors and technical education centres, and 'Fast Track', which targets recent graduates or experienced individuals with associate degrees in fields like mechatronics and other automotive technologies.
Increasingly, Sinanian is focused on fostering talent and interest in BMW and manufacturing in the wider community, and those even younger, with outreach to children as young as ten years old. The view is that the carmaker will benefit most from those with lifelong interest and passion.
"The biggest thing we are doing now is working on how to get people in the 4th grade excited about manufacturing and our pursuing multiple career pathways," Sinanian says. "We're going from high schools to middle schools, and now into elementary schools, bringing guidance counsellors and teachers, showing kids that working in BMW manufacturing is not just a job. It's a real career."
This article is part of our special AMS Evolution North America Series, focusing on the latest manufacturing advances in North America. You can also learn more about how GM, Ford, Volkswagen, Panasonic Energy and others are adapting their manufacturing strategies for electrification and flexible production at the first AMS Evolution North America conference, October 16-17 in Dearborn, Michigan. Find out more here
BMW's aspirations to the X degree in Spartanburg: Special series
1

2

3

4

Currently reading

Ready for the next generation in Spartanburg