The first AMS Evolution Europe Summit explored how the region's automotive industry is transitioning away from internal combustion engine vehicles, with experts from BMW, Audi, ZF CATL and more discussing speeding time to market, greater agility in production, factory conversion and boosting battery cell manufacturing in the region
Automotive Manufacturing Solutions' return to live events began on Tuesday 6 December 2022, as delegates for the Automotive Evolution Europe summit took part in a plant tour at BMW's Plant Munich. Guests were able to see the how the plant was continuing to develop its production operations, producing multiple powertrain vehicle variants across one line and managing its unique intralogistics around its limited floor space. There were also some tantalising glimpses of the huge redevelopment programme at the plant, in preparation for start of production of BMW's Neue Klasse EV platform.
The following day, attendees gathered at the SZ Tower in Munich for the main event. Christopher Ludwig, AMS Editor In Chief, started proceedings by providing an overview of the current landscape of automotive manufacturing. "Planning production in this time of extreme uncertainty and transformation is quite a science and an art," Ludwig said. "We face constant disruption from the pandemic, the semiconductor shortage, labour shortages, war in Ukraine, cost of living crisis, inflation and more. This is all impacting manufacturing and the automotive industry across the board and is coming on top of the regulatory requirements of electrification and sustainability."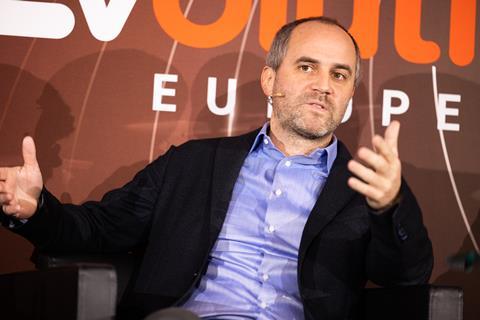 Data is key
Before jumping into EVs and sustainability, the panel of experts on the first session discussed data and its position "at the heart" of Europe's manufacturing evolution. Rüdiger Eck, Director of Production Data Analytics & Governance at Audi, summarised some of the key use cases of data and artificial intelligence (AI) in vehicle production. He listed energy management, quality control and line maintenance as the "traditional" areas for data use cases, describing numerous scenarios in which data has allowed for improvements.
However, he also explained that keeping an eye on the bigger picture and examining how data can be used across the entire business, is one of the most important areas of focus for Audi now. "Our target is data consistency throughout the services we are developing," he stated. "That is more important for us personally than the analytics use cases. It will help us move to a position where we can better understand the entire business and see how well we run entire processes. Audi has many factories, and we have a lot of equipment and processes that constantly change. We have a three-shift control centre that looks after the automated processes with our AI solutions. It's not fully there yet, but we are ramping it up, and with this we are getting more consistent data, and we will have a good chance to scale it up globally rather than just having local data."
Circling back to specific use cases, Timothy McGrath, Technical Process Leader, Plant Oxford at BMW Group, described an on-going project called "WeldZero". It is being carried out in partnership with TWI (The Welding Institute) and a collective of universities. The idea is to leverage digital tools to eliminate welding defects. For example, cameras with high frame rates have been integrated into high-power laser heads to track seams during high-speed welding. As well as helping with real-time monitoring, data from these cameras is gathered and post-weld inspections are carried out to identify potential improvements.
"We are carrying out analysis of all our data, and there is so much of it coming out of the body shop," commented McGrath. "We need to pick the right data to work with. And one of the biggest challenges we currently face is getting the data into a format so that everyone can understand and analyse it."
McGrath revealed that the analysis of data in the body shop has allowed BMW and its project partners to create new software for weld controllers and guns. The annual cost saving of using this software reached £200,000 (US$245,507), and so BMW has planned to roll it out across its production network. "We also managed to create a new algorithm to predict welding faults with a 93% accuracy in a blind test environment," McGrath noted. "It was a very exciting finding that we weren't expecting to get out of the project."
Back to the bigger picture, and the importance of gathering and using data to improve production processes has become vital for carmakers and suppliers across the board. Karthik Krishnamurthy, Global Strategy and Business Development leader for Automotive Manufacturing and Supply Chain at AWS, suggested that data will continue to play an increasingly important role for enhancing manufacturing facilities. "Automotive is generally a slow industry, but there are so many changes happening right now, and we are looking at new technologies and new possibilities with the help of data," he noted. "If I can show our customers how our technologies can help achieve a result, an improvement to a manufacturing process, then that really excites me."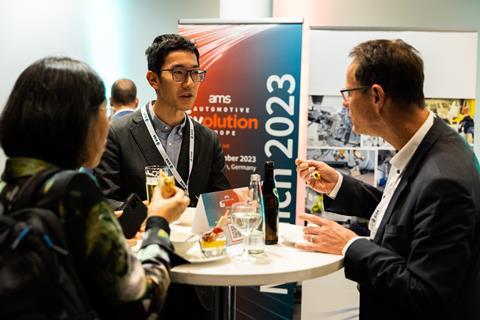 Batteries and skills
Following the discussion on data, battery experts took to the stage to present an image of Europe as a battery production hub. Matthias Zentgraf, President for Europe at CATL, and Lars Carlstrom, Founder and CEO at Italvol, both described plans of building new, high volume battery production facilities in Hungary and Italy respectively, outlining a host of challenges like the establishment of supply chains and sourcing of materials.
Francisco Carranza, CEO at Basquevolt, also weighed in on the discussion. But instead of promoting traditional lithium-ion battery production, Carranza described the exciting potential behind solid-state batteries. "We have big ambitions for electrification in Europe," he emphasised. "But the reality is there is still a significant price gap between combustion engines and electric vehicles. We need to find solutions to significantly bring down the costs of EVs. It is important for us to use the brainpower we have in Europe, and the great scientists we have in the region, to push for a new technology that is intrinsically better than the traditional lithium-ion battery. But the technology isn't there yet, so we need to push for development before we head to large scale manufacturing." Solid state batteries are very simple to make, Carranza continued, with fewer manufacturing processes involved when building the cells and packs.
However, aside from developing the technology, the biggest challenge facing the manufacturing of solid-state batteries in Europe is human resource. There are many scientists working on the technology, and many that can work on production lines to build the batteries, "but we are lacking the profile of people that cross the two areas, and along with scaling up the supply chain, that's the difficult part," Carranza observed. "We really need people that understand the technology but also understand how to best make it."
SUVs vs micro cars
Continuing with conversation on batteries and EVs, Henner Lehne, Vice President, Global Vehicle Forecasting, Automotive at S&P Global Mobility, provided a near-term outlook for European manufacturing. He provided a deep-dive into the myriad of factors currently influencing the market, such as oil prices and raw material costs, and also highlighted electrification as one of the key trends. He implied that the rise of EVs would also consequently result in larger vehicles.
"The SUV is king, and the segment will continue to grow further with electrification," Lehne predicted. "These larger cars allow for more space under the body for the battery packs, which means there is more room in the cabin for people. By 2035, the European Union wants to ban sales of new ICE vehicles, even plug-ins. So, from a manufacturing footprint, we will be moving to BEVs. We do see problems in ramping up battery production capacity, and the consumer might not want to switch to a BEV. We also see that smaller cars will die because it is so hard to make money on A and B segments, especially with batteries adding to costs."
But Matthias Preuß, Vice-President, Global Microfactory Technology at Next e.GO Mobile, disagreed. He is confident that there is space on the market for smaller vehicles, particularly as cities around the world become increasingly populated. In order to carve out a position in the market, Preuß explained that e.GO is approaching the business differently, with a manufacturing footprint based on small and flexible factories.
"We are a young company compared to traditional OEMs," he noted. "We have decided to do things differently. Is it still the right strategy to build the biggest factory possible for economies of scale? Instead of doing this, we developed a de-centralised micro factory concept with highly automated body shops and efficient assembly, all of which is flexible and designed to adapt to future mobility challenges and different market demands."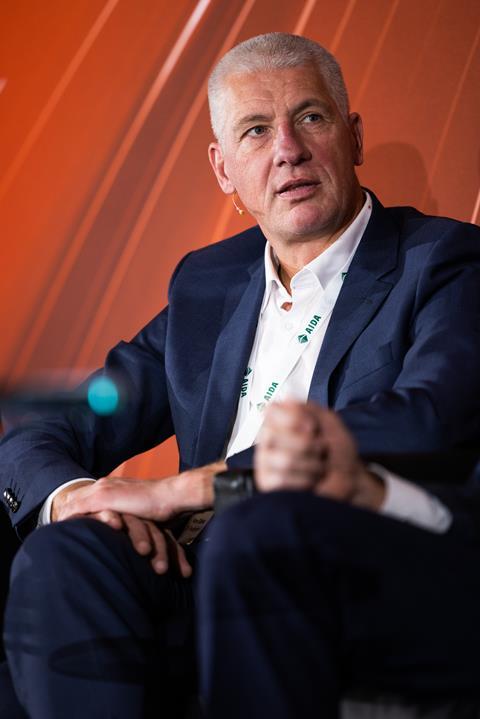 Readjusting roadmaps
Rapidly changing market demands and future mobility challenges are also important considerations for suppliers and technology providers. For the German powertrain specialist ZF, these demands and challenges have resulted in a re-examination of all its production facilities.
"Over the past year and a half, we identified a clear target picture for our production plants and how we want them to operate," said Arno Güllering, Senior Vice President Operations, Division Electrified Powertrain Technology at ZF. "It's a living document, because OEM plans are constantly changing, so we always need to realign and readjust our roadmaps."
E-mobility is here to stay, Güllering continued. However, he also suggested that electronics and vehicle connectivity is evolving fast, and that ZF's OEM customers are constantly looking for the next in-vehicle digital offering to stay ahead of competitors. As a result, ZF must be quick to adapt its manufacturing facilities to cater for new technologies. "Our plants are constantly being re-worked," he confirmed.
Another factor that has forced companies to re-examine their plants is sustainability. Government regulations in Europe have seen carmakers invest in on-site wind turbines and large-scale solar panels as ways to reduce the environmental impact of their operations. Stephen Nunn, Vice President of Corporate Development at Hardinge, suggested that many automotive production facilities on the continent are turning to green energy resources for sustainability purposes.
Nunn also referred to the current energy crisis, and the fact that localised generation of sustainable energy could help safeguard countries from similar scenarios in the future. However, for companies like Hardinge, the focus is on a long-term goal rather than short-term political issues. "From a sustainability point of view, we are focused more on our European operations because of government regulations," he stated. "But we must look long-term at all our manufacturing facilities. And we have to treat each of our plants in the same way."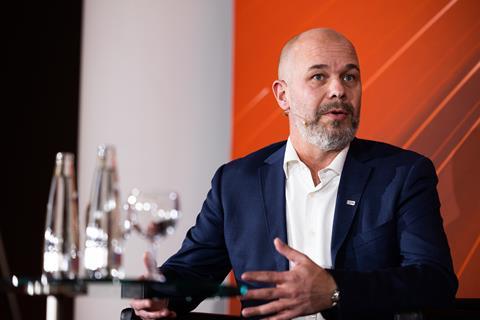 Sustainability is a top concern for material providers too. Jonas Adolfsson, Business Development, Project Mobility Docol at SSAB, outlined various ways in which the company is looking to ensure its products have the lowest CO2 footprint possible, such as leveraging "green hydrogen" in the production process. He also emphasised the need for a circular economy in the automotive industry, whereby materials are recycled at vehicle end-of-life and repurposed for second use. "There are always some parts that end up not being re-used, but we are getting better," Adolfsson admitted. "We are not completely circular yet, but we think it is going to be possible to achieve in the future."
Standardisation and simplification
The electrification trend has undoubtedly had a huge impact on the automotive industry and its manufacturing network, with all experts involved in the AMS Automotive Evolution Europe event consistently referring to EV and battery production as the greatest challenges. To prepare for an increasing electrified future, many companies are turning to the standardisation and simplification of manufacturing processes and equipment.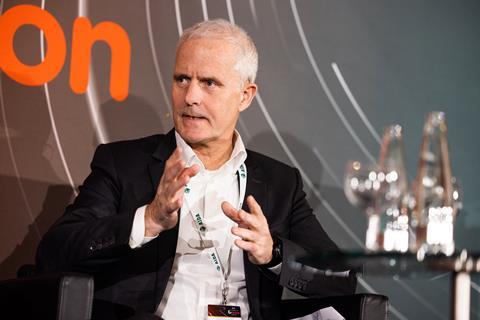 Newcomers to the field may look to simplify their businesses as much as possible, even outsourcing manufacturing operations to those with more experience. Kjell Walöen, Co-Founder, Chief Manufacturing and Logistics Officer at Volta Trucks, confirmed that the company has been relying on Steyr Automotive to produce electric trucks at a plant in Austria, and also mentioned sourcing standardised parts. "Standardisation and simplification are very important. I have seen other start-ups wanting to develop and create everything themselves. It's a different strategy, and I'm not saying it's wrong, but it takes so much longer. We decided that our product was good enough and wanted to deliver it as quickly as possible. Our manufacturing requirements were flexibility, speed and cost-effectiveness, so we have been buying parts off the shelf and we turned to Steyr with its generations of experience to help us." As Volta Trucks expands and demand for electric trucks improves, Walöen said the company will establish its own global production network.
To close the event, BMW Munich plant director Peter Weber joined Walöen in looking to the future, examining the potential for a new manufacturing network centred upon EV production.
"From my point of view, the most important thing we must learn when building a new plant is the work organisation and mindset," he emphasised. "Our work organisation is based on our process leaders and associates who are stabilising and optimising our production every single day. We have this experience, which isn't something you can get in a new plant. We must take it and deliver it to new plants when they are built."
Click here to view all sessions and interviews from AMS Automotive Evolution Europe