Forecasts for sustained growth in annual global EV sales suggest a minerals supply crunch in the latter half of this decade.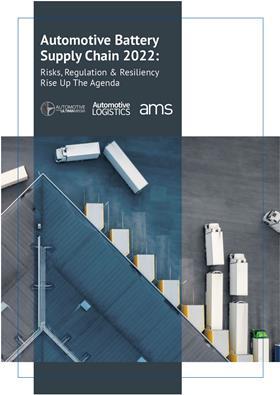 Battery metals prices have become a significant threat to automotive's pursuit of electrification with demand for battery cells set to grow many times over in the next decade, putting pressure on available supplies unless output is significantly ramped up, according to the AMS Automotive Battery Supply Chain 2022 report.
The report produced by Automotive from Ultima Media, the business intelligence unit of Automotive Manufacturing Solutions, says automotive OEMs are increasingly turning to joint ventures and partnerships with battery cell makers and more frequently, to long-term supply agreements with those further upstream in mineral extraction.
While the report notes a strong wave of investment to regionalise battery cell production in Europe and North America and dilute Asia's dominance, mineral supplies will be a major risk factor for many of the forthcoming gigafactories with most of the key metals currently imported from Asia, Australia and Africa.
"Those elevated and volatile raw material prices pose a real risk to the unprecedented level of battery supply chain investments, undermining EV business models and potentially jeopardising wider electrification targets and climate objectives," concludes report author Daniel Harrison, Automotive Analyst at Automotive from Ultima Media.
The report forecasts that global EV production will grow from 6.2m units in 2022 to 63.5m units in 2035. With EV batteries accounting for 30-40% of a vehicle's value, it underlines why involvement in the battery supply chain and exerting more control over it is a priority for automakers. That same high percentage also poses a risk for consumer demand in a mineral undersupply scenario, making it harder to lower sticker prices.
Europe is forecast to catapult battery manufacturing capacity to 36% of the global total on a gigawatt hour (GWh) basis, pushing it close to China's predicted 43% of world supply, by 2030. Europe currently has 46 gigafactories in planning or under construction.
Tracking the global manufacturing capacity figure alone will not offer an accurate picture of potential battery shortages for automakers in the future, given that each will commit to one or several of many different chemistries and cell formats on offer, the report notes.
Mineral supply shortages could dwarf the myriad other difficulties to overcome in the journey to electrification of cars. Doubts over the availability of sufficient public charging points could begin to look more trivial in the face of any scarcity of battery metals which several hundred planned gigafactories are being set up to consume in huge quantities.
DOWNLOAD THE AUTOMOTIVE BATTERY SUPPLY CHAIN 2022 REPORT HERE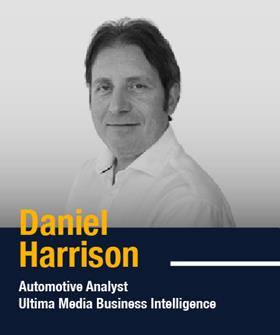 The report says that automakers see a potential supply crunch occurring in the second half of this decade while the newness of EVs means progress will only be starting on a closed-loop supply of materials once more significant volumes of end-of-life batteries start to be recovered. Meanwhile, Europe's EV sales are expected to rise 18% a year through 2035.
Around 40-50% of a gigafactory's costs will come from energy consumption, the report notes. The issue was also flagged as the top concern of Italvolt gigafactory CEO Lars Carlstrom who says its Scaramagno plant in northern Italy, to start in 2025, will add 1% to the country's power consumption. In the interim, it is working to replace falling imports of gas from Russia following its invasion of Ukraine.
A further source of pressure is that automakers are expected to increase the size of batteries installed in their EVs, by about 4% a year over the next decade, meaning manufacturing capacity will need to grow faster than EV unit sales.
In Europe, which based on stated targets, is the region that will go electric fastest, the European Union has proposed a battery pack 'passport' from 2026 to detail the origin of all its constituent parts and their total carbon footprint. It will be one tool in the enforcement of eventual rules of origin for EV sales in the bloc whose introduction raises questions about how and whether the continent can find more of these mineral resources on its own turf.
Rules of origin could commence from 2023 but the report questions the feasibility of more stringent demands given the 5-7 years it can take to establish new mines.
"Automotive industry success will be synonymous with battery supply chain strategy. Developing supply chain resilience will be key to that success," Harrison said.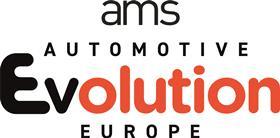 Learn more about battery manufacturing and supply chain at the AMS Automotive Evolution Summit this December 7 in Munich, where battery manufacturers leaders will join OEMs like Audi, Polestar, BMW and more to talk about flexibility and scale in EV and battery production. Learn more about the event here