BMW has started production of cylindrical battery cells at its €170m Cell Manufacturing Competence Centre (CMCC) near Munich in Parsdorf, Germany.
Cylindrical cells similar to those that will be used in its generation six batteries for its Neue Klasse EV models from 2025 onwards will be produced at CMCC so that BMW can develop and improve its EVs' charging time, range and driving performance. Currently, BMW's generation five batteries use prismatic cells.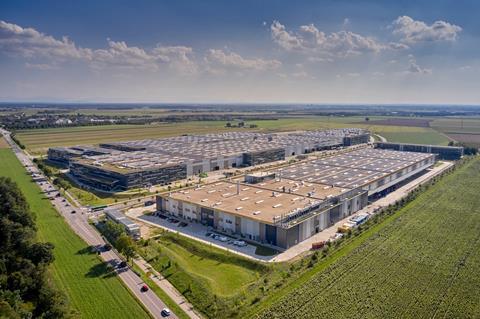 The CMCC, which spans 15,000 sqm and employees 80 people, will work with BMW's Battery Cell Competence Centre (BCCC) which is located nearby in Munich. The BCCC provides the "recipe" for the battery's chemistry, according to Milan Nedeljković, member of the board of management of BMW AG, responsible for production. Then this recipe is passed on to the CMCC, which then tests it for production. Once testing is developed and complete in the "kitchen" of the CMCC, it is then passed on to BMW's suppliers to produce the battery at scale.
The OEM will also work with its suppliers to standardise the production of its cells and improve performance, quality, costs and environmental standards.
"With the CMCC we are strengthening Germany's capacity for innovation," said Nedeljković at the opening of the facility. "In this way, we are making an important contribution to the quantum leap in technology in the Neue Klasse."
He added: "Here in Parsdorf we are going to marry our knowhow in battery technology with our knowhow in production. We are optimising and improving manufacturing processes for the next generation of battery cells with our partners, pooling competencies from our entire value chain."
Nedeljković said that the Neue Klasse models will be a "leap in technology" and will have batteries that offer 20% more energy density, 30% quicker charging time and 30% more range.
Sample manufacturing at the CMCC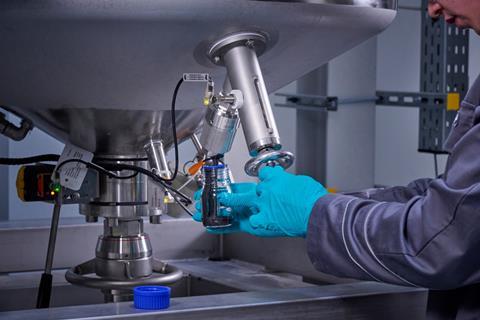 Once the BCCC has passed on the "recipe" for the cell chemistry, the CMCC begins the manufacturing of the cell with electrode production. Base material such as graphite for the anode and nickel oxides for the cathode are mixed precisely with binders and solvents to create a "slurry". The slurry is coated onto wafer-thin metal foils, which are then dried in the most energy-intensive part of the process.
Once dried, these are compressed using a weight similar to that of an Airbus A380 (about 560 tons) in a process referred to as calendaring. This is highly precise, as the foil and coating are both thinner than the threads of a spider web at only a few micrometres thick.
The coated foils are then wound into so called "jelly rolls" and inserted into the cell housing, filled with electrolytes and charged for the first time before going through quality control checks.
Despite having the technical knowledge and ability to produce such highly-precise cells, BMW will still outsource the manufacturing to its suppliers. Martin Schuster, head of battery cell development, BMW explained why.
"The customer is our focus and we want to offer them the best, which is why it's important to pool everything here," Schuster said. "It's important to have expertise of the product and the process."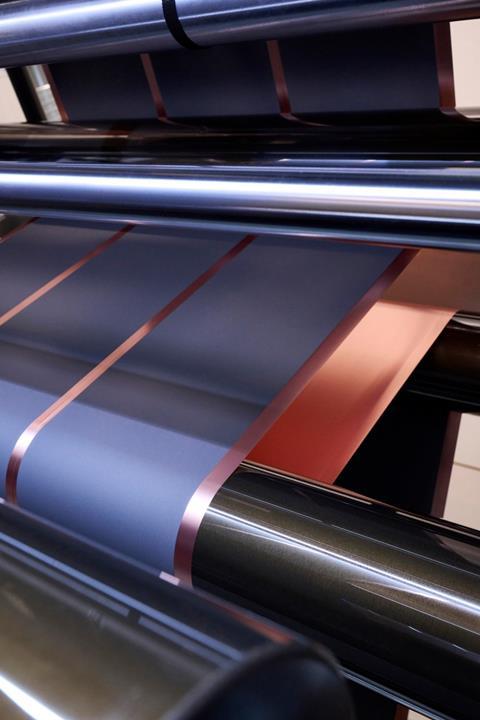 He said that having an interdisciplinary team working together makes the BCCC and CMCC successful, as the OEM can learn at a small, lab scale at the BCCC, then at medium-scale in CMCC when testing production. At the production testing stage, BMW can then alter "several hundred possible parameters" to ensure the best, most efficient manufacturing process.
"We need to know which solutions are the best and then industrialise these with our cell manufacturers," he said. "This has proven itself, and we don't see any need to change it. This is how we will further optimise our battery cells."
Nedeljković also echoed this and said: "We decided not to do high volume series production here because it's still a field with a lot of volatility, but we want to go on a deep dive on battery technology. This is how the future is made, and it starts now."
Ensuring sustainability end-to-end
The process of making the battery cells – particularly the drying process – is very energy intensive. To mitigate this, the CMCC will operate fossil-free by using electricity produced through renewable energy. The facility has photovoltaic panels on the roof of the building to harness solar power and also uses groundwater and air heat pumps.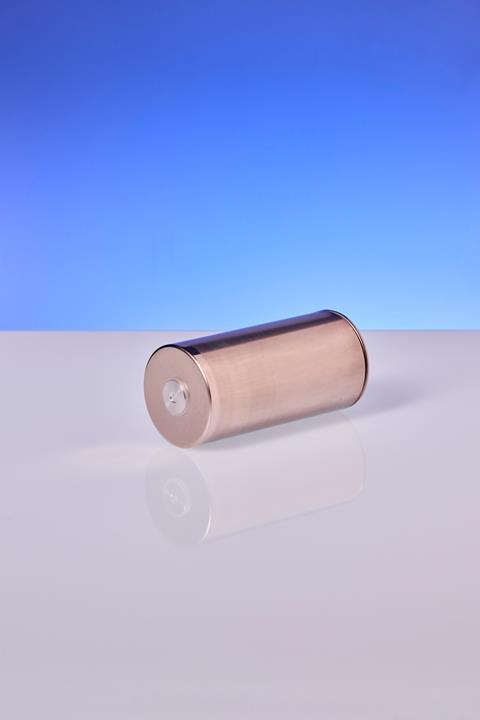 Another key aspect of cutting down carbon emissions at the facility is achieved by using recycled materials and parts. For the standard production of the cells, the cell manufacturers commissioned by BMW will use cobalt, lithium and nickel containing secondary material. The OEM has also ensured a commitment from its cell suppliers to only use green power from renewable energy in production.
Compared to the current generation of battery cells, BMW said it will reduce carbon footprint in cell manufacturing by 60%.
Remaining competitive on a global scale
BMW has been investing in its EV production across the globe, such as its Spartanburg plant in South Carolina, its largest plant by volume globally. But the carmaker has a strong base in its headquarter country, with sites in Dingolfing, Leipzig and Regensburg.
Nedeljković said Parsdorf was chosen as the location of the CMCC because of Germany and Europe's existing strengths, and said it is "vital to consolidate our strengths and develop on the existing ones".
He said there are a few conditions that can "shift the needle on innovations", including having a reliable and efficient regulatory framework as businesses need certainty for planning. He said this is often where businesses are faced with red tape which erodes trust and can affect investment activity.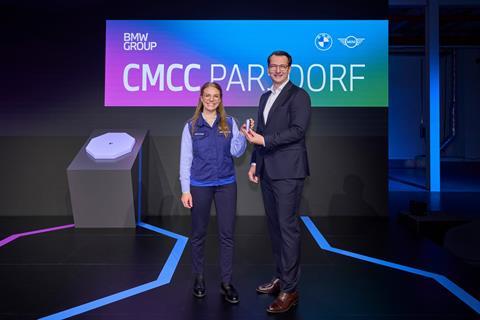 There have been concerns about Europe lagging behind in battery and EV technology, particularly when compared to countries like China and the investment incentives it has. Even BMW itself is set to begin production of its Neue Klasse models in China from 2026 at its plant in Shenyang through its BMW Brilliance Automotive joint venture.
But at the CMCC Parsdorf, BMW was supported by the national and regional government. The German Federal Ministry of Economic Affairs and the Bavarian Ministry of Economic Affairs, Regional Development and Energy are supporting the project within the framework of the European funding process known as Important Projects of Common European Interest (IPCEI).
"Protectionism and isolation are worrying tendencies, as they hamper free trade and hit global players the hardest," Nedeljković said. "We need to join forces to make sure we remain competitive in Germany and Europe. We will only succeed if we stand firmly together in politics, science and business, and this transformation towards electric mobility is an excellent example."
He added: "This handover process from science research to industrial implementation is one of Germany's greatest strengths, and this is why BMW chose to invest here."