BMW's Plant Dingolfing is integrating automated modular production technology into production of chassis components, boosting manufacturing flexibility.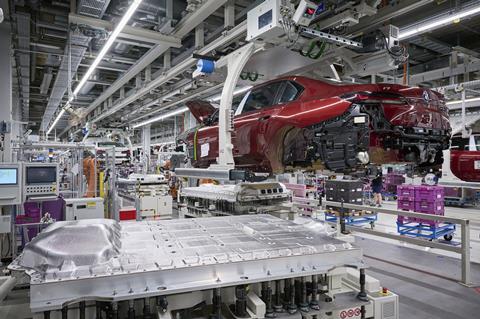 Plant Dingolfing on Oct. 8, scooped the Automotive Lean Production Award from AMS sister publication, Automobil Produktion, for the lean, green, digital ethos of the company's iFactory concept. with the plant scoring highest for the depth and the speed with which it is implementing these improvements.
At the BMW Group plant in Dingolfing, a modular production system for chassis components is used to ensure greater flexibility in the production of different vehicle variants.
In the future, all axle beams for the different drive variants will be made on the same production line in the 02.10 component plant at BMW's Dingolfing site. Modular production is the key to enabling the plant not only to meet the different customer requirements and the steadily-growing demand for electrified models, but also to make a further leap in terms of sustainability. Already successfully used in covering partial scopes of axle production since 2019, it is now being used in full with the new BMW 7 Series.
Instead of building the components in a sequence of individual steps as before, the production of several variants can now take place in parallel. The division of the modules is reminiscent of a herringbone pattern, as the components are transported via a central centre axis to the welding stations located on the right and left respectively.
Digitally controlled, they move directly to the next free station for the derivative-specific downstream process. Waiting times are eliminated because the most time-intensive variant no longer dictates the cycle for all subsequent components. This increases flexibility in volume planning for the respective derivatives and also facilitates the integration of new variants into existing production processes because, if necessary, only individual stations need to be replaced or adapted.
Automation makes time-consuming conversion measures obsolete
Another advantage of modular axle beam production is that it relies on flexible automation instead of static jigs. In the new system, robots position the components for the individual process steps. For example, two robots grip and hold the required parts and bring them into the correct position with tenth-of-a-millimeter accuracy, while a third robot welds them together. This makes it easier to switch between different vehicle derivatives, as the robots' gripping systems can pick up and position different parts. Instead of a time-consuming conversion of steel fixtures weighing several tons, this means that only one changeover is required in the robot program.
"This allows us to respond to changing market needs or regulatory requirements at short notice - and to change the mix of variants manufactured during ongoing operation. This gives us an extremely high degree of flexibility and we make optimum use of our production capacities," explains Marc Sielemann, BMW Group's head of purchasing, quality and production for powertrain, chassis and brakes. At the same time, the manufacturing system promotes further digitization throughout production by intelligently linking various manufacturing data and process parameters.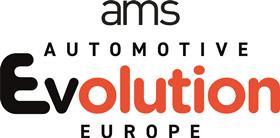 AMS will bring together key industry figures to discuss production flexibility and modular concepts in EV and battery production, including with BMW, Audi, ZF, CATL and others, to discuss flexibility and digitalisation at its Dec. 7 Automotive Evolution Europe Summit in Munich
See more details
Electrification and versatility increase sustainability
More software than steel - this also has a positive impact on the environment. Twenty five tons of steel per year is saved by replacing the previous 1.25-tonne steel fixtures with flexible gripper systems. The new gripper devices are around one tonne lighter, which translated into emissions, means around 37.5 tons less CO2 emissions. In addition, the robotic grippers can be used for longer periods of time and they still fit post-launch changes, increasing the sustainability of production. In addition to the reduced material usage, the conversion of the previously pneumatically-operated welding stations to the now fully electric systems also brings an ecological plus: the elimination of compressed air for handling the axle beams reduces the energy requirement of the process by over 90% from around 18,000 kilowatt hours to around 900 kilowatt hours per year.
Other manufacturers are also pursuing modular production strategies to better manage vehicle model and powertrain variation, including for electric vehicles. Earlier this year, Audi unveiled trials of modular concepts for subassembly at its plant in Ingolstadt.
To view the original article in German from AMS sister publication Automobil Produktion, click here