BMW launches the first of five cell coating lines at Leipzig to run complete high-voltage battery production process by 2024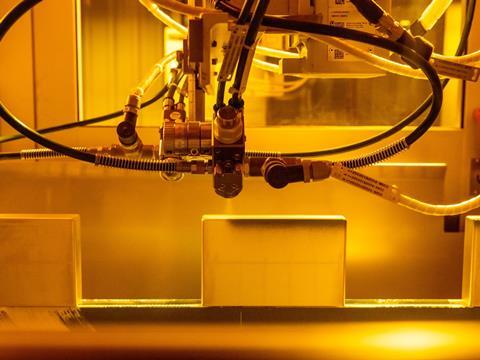 BMW says Leipzig's first cell coating line has gone into series operation as part of its expansion of e-component production. The OEM says four coating lines will enter series operation during the course of this year at roughly two-month intervals. By 2024 the two existing module assembly lines will be complemented by a third, and two more high-voltage battery assembly lines.
"From 2024 our plant here in Leipzig will be able to run the entire process chain for high-voltage battery production," said Markus Fallböhmer, head of Battery Production at the BMW Group. "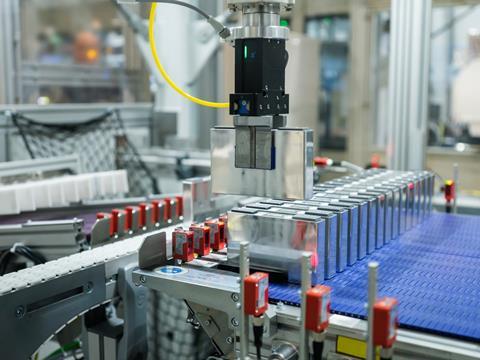 The new cell coating system at Leipzig is located in the former i3 production hall. After production of this model was phased out last year the space was converted for e- component manufacturing, which BMW says took less than six months. The OEM says the new coating line has the capacity to process more than 10m cells a year, or over 2,300 an hour, and adds that the coated cells will be used to make modules for the fully electric i4 and iX1. A further line at the facility is producing battery modules for the iX.
BMW says it is investing more than €800m to establish and develop e-component production at Leipzig, which will cover 150,000 sq.m of manufacturing space in the future. The plant will also start production of ICE and BEV versions of next MINI Countryman at the end of this year. "This is a long-term investment in the future of the Leipzig plant," notes plant director Petra Peterhänsel, adding that the expansion of the plant would not only safeguard current jobs but also create new ones. "At present, more than 800 employees work in e-component production at our Leipzig site. By 2024 there will be more than 1,000."