The production line will make battery modules for the forthcoming BMW i4 and has been set up on the area vacated after the last i3 was produced on June 30.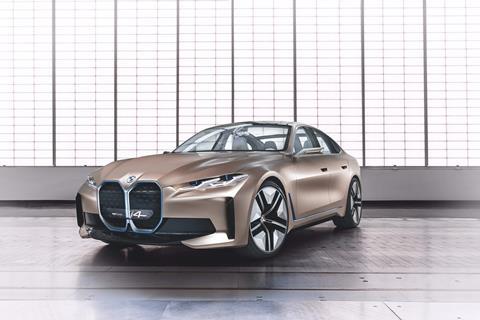 BMW has inaugurated a second battery module production line at its Leipzig plant as the site takes on a bigger role in EV component manufacture after ending production of BMW's first EV, the i3.
The automaker has invested €70 million in the new production line and is creating 250 jobs to staff it, adding to 700 workers currently focused on EV components at Leipzig.
"Today's launch of Leipzig's second battery module production line makes an important contribution to delivering the battery components needed to make a growing number of electrified vehicles," said BMW Group head of engine and E-drive production, Markus Fallböhmer.
The new line will produce modules for the BMW i4 EV which will be made in Munich and will supplement the plant's first which started in May 2021 to produce modules for the iX.
It will occupy a 4,250 square metre area, roughly half the size of a standard football pitch and has been set up in areas vacated after the last i3 model was produced on June 30. Battery modules pass through 196 production stations during manufacture.
BMW confirmed to Automotive Manufacturing Solutions that the production equipment used on the i3, which included composite panels, unique within the BMW range, had now been dismantled with no plans to re-deploy it.
Future production of a successor to the MINI Clubman, which will be offered with an internal combustion engine, as a plug-in hybrid or pure EV, will take place on the same Leipzig production line used to produce BMW 1 and 2 series models, a spokesman confirmed.
The new line marks a further incremental step towards BMW Group's target of switching half of its annual sales to EVs by 2030.
BMW describes battery module production as a highly-automated process of plasma cleaning of lithium-ion cells followed by application of an insulating coating.
Finished battery modules are fitted into an aluminium housing with connectors plus the control and cooling units.
BMW said batteries and battery component production now comprises of Dingolfing, Leipzig and Regensburg in Germany. In the US, these components are now made in Spartanburg, in Shenyang in China and in Rayong in Thailand.
(Updated August 4 with information from BMW)