The automaker is intensifying its electrification efforts in Germany a day after announcing plans to produce its first EVs in the USA.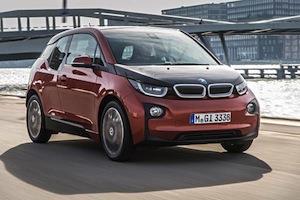 BMW Group will add eight production lines to its Leipzig plant to apply coatings to battery cells, produce more battery modules, and assemble finished packs, it said on Oct. 20.
A further battery module line will join two existing ones and five cell coating lines and two high-voltage battery assembly lines will be ready by 2024.
The announcement is the latest in a flurry of news from the automaker in the last few weeks, all geared towards achieving its target of BEVs making up 50% of sales by 2030.
On Oct. 19, BMW revealed a $1 billion investment to equip its sole plant in the US, Spartanburg, to produce its first fully-electric cars, with a further $700 million to invest in a facility to be run by Envision AESC to supply it with BMW's latest round-format battery cells. That cell itself was another recent reveal. BMW says it marks a significant leap forward in terms of all the key performance criteria – energy density, faster charging, longer range and a major reduction in cost.
"We are working consistently to advance the transformation to electromobility," said Markus Fallböhmer, Head of Engine at E-Drive Production at BMW AG.
"We continue to develop our e-drive production network to make it happen. From 2024, the entire process chain for high-voltage battery production will run not just at Dingolfing but at Leipzig as well."
BMW electrification spend:
* One in two BMW sales worldwide to be a BEV by 2030
* Spartanburg, US: $1 billion to go to BMW's sole US plant for its first EV production, $700m investment in nearby Envision AESC plant for battery cell supply
* Leipzig, Germany: EV investments to total about €800m over 2020-2024 period
* Dingolfing, Germany: More than €1 billion invested in EV component manufacture including motors over 2018-2022
* Regensburg, Germany: €250m investment in EV component production since 2020.
* Steyr, Austria: Investment of €710m to produce e-drives from 2025
The batteries will be fitted to the MINI Countryman EV made at the same plant, as well as other unspecified models, BMW's statement said. BMW first announced EV-focused changes at Leipzig in August starting with a decision to end production of its first true EV, the i3, and the inauguration of a second battery pack assembly line to serve production of the i4 model, a four-door sedan.
The two additional battery assembly lines at Leipzig now being announced, will be installed by 2024 and will combine battery modules, connectors, control units and cooling systems into aluminium cases of various sizes and shapes depending on the model.
The five battery cell coating lines, all of which will be gradually installed in 2023 from the first quarter onwards, will apply coatings providing insulation, a process which occurs following plasma cleansing. The insulated cells are then assembled into modules.
Headcount dedicated to battery component production at Leipzig will grow to 1,000 by 2024 from 700 now, BMW said.
The latest investment at Leipzig and prior investments in electrification at the plant, which notably produced the brand's pioneering i3 EV, will total €800 million by the end of 2024 and space dedicated to electric vehicle production will grow at the site to 150,000 square metres.