Almost half of the Steyr plant's workforce will be assigned to electric powertrain manufacture by the end of the decade.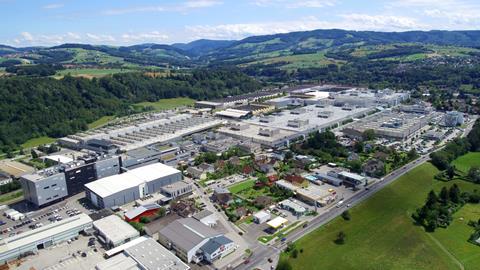 The BMW Group will invest €710m to produce the automaker's next generation of e-drives at its Steyr, Austria plant from 2025 alongside internal combustion engines.
Two new production lines will be added at Steyr for e-drive assembly as well as new buildings and manufacturing facilities spanning an additional 60,000 square metres.
"This step is, without question, the most important milestone since the groundbreaking in 1979," said Plant Steyr managing director Alexander Susanek in a statement.
"We will produce more than 600,000 e-drives per year – while maintaining high production capacity utilisation for diesel and petrol engines."
By 2030, around half the plant's 4,400 employees will work in electromobility, Susanek said.
Rather than pledging to become a producer of electric-only vehicles in the future, BMW has said it will continue to offer cars with the powertrains its customers demand.
But the announcement, at an event on June 20, shows the growing importance battery-electric cars will have in the brand's future products, further underscored by one billion euros of investment by 2030 to grow competence in electric mobility.
About one third of the 700 developers in Steyr currently work in e-mobility and the proportion would grow to close to 90% by 2030, BMW said.
The event was attended by Austrian Chancellor Karl Nehammer who said the expansion plan strengthened the country's position as a business hub and its contribution to combating climate change.
Plant Steyr develops and manufactures combustion engines for BMW and also MINI with engines for one in two cars bearing these badges made at the site. Its expansion adds the capacity it will also need to take-over ICE production which is being phased out at Germany's Plant Munich as it is overhauled to make half of its output battery-electric by 2023, as plant manager Peter Weber explained recently to Automotive Manufacturing Solutions.
Steyr will produce the rotor, stator, transmission, inverter and housing for the forthcoming next generation e-drive train, BMW's head of development, Frank Weber said in the statement. The company said the new e-drive, to be developed at a cost of about €230m, will create a new performance class of motors.
Assembly lines for e-drives including the transmission will be located in a two-storey production hall. Clean room technology will be installed in the same building for production of power electronics. A second new building will expand the logistics areas, the statement said.
The plant aims to use only renewables to meet all of its energy needs by 2025 or sooner, including through the use of regionally-sourced biomass for power and heat.