The carmaker has signed an agreement with the Italian government to increase production capacity to counter recent downturns in output with significant investment. The OEM also revealed a new model for its Melfi plant.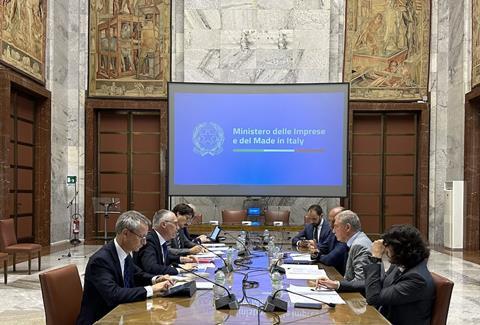 Stellantis has announced an agreement with the Italian government to boost annual production in Italy by more than 40% compared to current levels to 1m vehicles per year.
Stellantis CEO Carlos Tavares recently met Adolfo Urso, Italy's Industry Minister, in Rome where the agreement was made as part of a broader effort to increase the competitiveness of the Italian automotive industry and to support the country's economic recovery. Stellantis' output is set to rise to around 800,000 units this year, according to the FIM-CISL union.
Global supply chain disruptions and consequent component shortages had impacted Stellantis's production levels in Italy, resulting in fewer than 700,000 vehicles being built last year and in 2021. To counter this decline in output, Stellantis now plans to ramp up its production by adding an as-yet-undisclosed fifth model, to the four already announced at its Melfi plant in southern Italy.
The company has stated that its growth plans would take account of several factors, including market forecasts, vehicle affordability, the impact of Euro 7 emissions regulations and incentives to support Italy's competitiveness in areas such as energy costs.
Tavares commented: "Based on the permanent improvement of Stellantis industrial footprint, it is our clear intention to localise more models in Italian plants, starting with Melfi.
"I'm confident that, together with Adolfo Urso, we will create the conditions to first reverse the downward trend in production volumes in the next two years, and then together build the roadmap to produce one million vehicles in Italy."
Tavares added that he was confident that the Italian government would play a decisive role in contributing to the success of the Italian automotive industry and global competition, "facing new players like Chinese".
Over the past two years, imports of Chinese-built electric vehicles to Europe have risen substantially, some of which would compete would vehicles from Stellantis brands.
The Italian automotive industry is an important part of the country's economy and Stellantis employs nearly 45,000 of the approximately 270,000 individuals working across the Italian automotive sector, accounting for nearly 17% of the total footprint.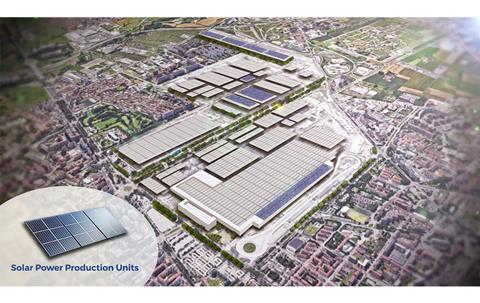 The Italian agreement sees Stellantis moving to establish an advanced "million-euro triple-digit", 'green campus' at its Mirafiori site in Turin. Stellantis reports the project will be completed by 2025, with the overall investment reaching up to a total of €200m ($218m). The campus site will host more than 10,000 Stellantis workers, 60% of which will be comprised of engineers.
These efforts fall within Stellantis' overarching objective of achieving carbon neutrality throughout all its operations by 2038, a goal the company says is ahead of every other car manufacturer in the world.
The agreement between Stellantis and the Italian government to boost annual production in Italy to 1m vehicles is a significant step towards consolidating the Italian automotive industry to make it more competitive, and to support the country's economic recovery following supply chain disruptions and industry downturns.
The company reports: "Stellantis trust the collective intelligence and necessary well-intended attitude of all stakeholders to create the condition to keep the leading role of Italy at the core of Stellantis' strategy, in the very demanding context of electrification and Chinese competition in Europe."
These activities follow other key manufacturing investments in Italy and Europe for Stellantis, including construction of a battery cell gigafactory in Termoli by Automotive Cells Company, a joint venture between Stellantis, Mercedes-Benz and TotalEnergie.
Stellantis signed an agreement with its Belgian partner, Punch Powertrain in mid-2022, for example, to increase the production of electrified dual-clutch transmissions (eDCTs) in Turin, which will be operational in 2024. Early this year, Stellantis announced that it would add the electric-vehicle centric STLA Large vehicle platform to its plant in Cassino.