The strategic purpose of the investments is to gain greater control over the global electrification value chain through vertical integration.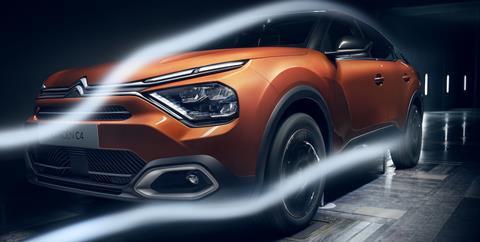 Automaker Stellantis is adapting two key factories in the east of France to focus on electric motor and hybrid vehicle gearbox production with €150m ($152.4m) invested for this purpose to date.
The investments at the gearbox factory in downtown Metz and powertrain plant in its Trémery suburb are part of a €2 billion sum Stellantis has invested in France since 2018.
The company issued the update on its electrification efforts following a visit by Stellantis CEO Carlos Tavares to the two manufacturing sites.
The strategic purpose of the investments, Stellantis said, was to gain greater control over the global electrification value chain through vertical integration – a trend seen right across the automotive industry as they shift away from their forte of internal combustion engines.
"Trémery-Metz is a prime example of how we are executing our manufacturing transformation, both in France, and across our global operations," Tavares said in a Stellantis press statement.
"We have now created a new global value chain with trusted partners, including five gigafactories, to support our global EV battery strategy and propel our Dare Forward 2030 targets."
The Trémery site, which Stellantis says was previously the world's largest diesel powertrain maker, is now the home of E-Motors a 50/50 joint venture between Stellantis and Nidec Leroy-Somer Holding.
It will become the first Stellantis site to produce electric motors when it starts manufacturing a new range of powerplants later this year, both for Stellantis brands and other automakers. E-Motors will expand capacity to more than 1m motors a year from 2024, building on €93m of investment so far.
The drivetrain joint venture, also 50-50 and with €57m invested to date, is with Punch Powertrain and will produce a new electrified dual-clutch transmission (eDCT) at the Metz site which has expertise in gearbox production.
Capacity is set to expand to about 600,000 eDCT gearboxes per year by 2024 for hybrid vehicles from brands belonging to Stellantis.
Stellantis plans to sell only battery-electric passenger cars in Europe by 2030 as set out in its Dare Forward 2030 plan. In the US, the target is 50% across cars and light-duty trucks such as the pick-ups which are major sellers for its Dodge and Ram brands.
Stellantis is the largest private employer in the Lorraine part of eastern France, with 15,000 employees across Trémery, Metz, Charleville, Mulhouse and Sochaux sites.
Check out the next AMS Automotive Evolution Livestream on how EV powertrains are reshaping automotive manufacturing