The Martorell, Spain, factory has built more than 12m units of 45 car models in the past 30 years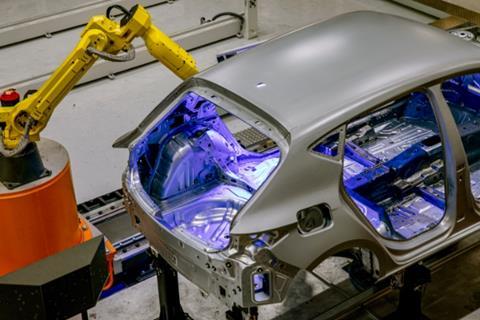 Seat is celebrating the 30th anniversary of its Martorell factory, which has built more than 12m units of 45 car models in the past three decades.
The company has also announced its transformation from combustion to electrification which will involve all areas: research and development, production and logistics, commercial and people and organisation, with a total investment of €3 billion.
Seat's main factory will start producing full electric vehicles by 2025 for different brands within the group. To achieve this, the company has designed a strategic plan that includes five main pillars: people and organisation, electrification and product, production end to end (E2E), digitalisation and sustainability.
Wayne Griffiths, CEO of Seat and Cupra said: "Our ambition is to produce electric vehicles made in Spain from 2025 and, as part of this transformation, Martorell will also manufacture the Cupra UrbanRebel."
The transformation of the company is in line with Seat and the Volkswagen Group's commitment to the electrification of Spain with the Future: Fast Forward project. The plan includes the electrification of the Martorell and Pamplona factories, the construction of a new gigafactory for batteries in Sagunto, Valencia, and the creation of a complete supplier ecosystem.
The company has also activated a training plan for its employees. Seat will also invest in its production facilities to transform Martorell into a smart factory, which it will do by implementing data and business intelligence tools, virtual reality, and the use of big data to improve production processes and real-time monitoring.
Markus Haupt, executive vice-president for production and logistics at Seat added: "As the focus of this transformation is in our factories, we have a great challenge ahead of us: changing our production processes to make electrification a reality.
"To achieve this, we will integrate new technologies into the Martorell site train our staff to ensure that they have the necessary facilities and skills to handle the electrification of Seat."