OEMs are shifting more and more to platform strategies – for engineering, for manufacturing, and increasingly for the software and technology used across plants and the supply chain. With networked factories, shared tooling and data, automotive manufacturers gain not only economies of scale but also visibility on production quality, changes and potential errors – as well as the ability to leverage datasets.
Through 1:1 interviews and an extensive panel discussion, learn about the potential of advanced software to enhance new automation opportunities, as well as ensuring the most optimal layouts, workflow and supply chain planning. And with a look to the near future, learn how 5G connectivity will unlock even more data and AI capability.
This episode features the following segments of interviews, presentations and panel discussions:
Minutes 0.00 - 7.00 – Insight on how digital tools, connectivity and software are reshaping production – Christopher Ludwig and Nick Holt, AMS
Minutes 7.30 - 22.00 – Developing a culture of innovation in production – Dr Henning Löser, Audi
Minutes 22.00 - 35.30 – Accelerating automation and cellular production – Patrick Matthews, ABB Minutes 35.30 - 49.00 – The digital twin simulation revolution, Michel Morvan, Co-Founder, Executive Chairman, Cosmo Tech Minutes
50.00 - 90.00 – Panel discussion
Guests
Dr Henning Löser
Head of Production Lab
Audi
Dr Henning Löser joined Audi in 2004, starting in the area of car development superstructure and changed later on to production development. He is a member of the senior management since 2012. Since November 2014 Henning has been working on Audi's future vision of the Smart Factory and has been the head of the Audi Production Lab from January 2016. In the P-Lab he and his team work on the smart factory, developing new technologies and production concepts by trying them out and thus evaluating them in a real production environment.
Henning is member of the Audi production strategy field of action "smart production" and therefore at the center of the definition and development of the future factory. He has given several keynotes on the subject of the Audi Smart Factory.
He has studied physics as a fellow of the "Studienstiftung des deutschen Volkes" at the Philipps Universität Marburg and the UIUC in Urbana-Champaign in Illinois, USA and made his PhD on the topic of high temperature diffusion on single crystal surfaces at the university of Marburg.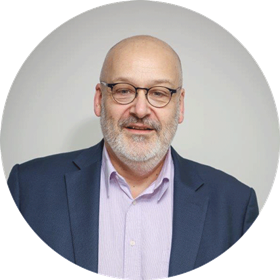 Michel Morvan
Co-Founder, Executive Chairman
Cosmo Tech
Prior to co-founding Cosmo Tech, Michel was Chief Scientist & Corporate Vice President for Strategic Intelligence and Innovation at Veolia Environment. Michel is a former Full Professor of Computer Science at École Normale Supérieure in Lyon, former Chair of Complex Systems Modeling & Senior Scientist at the École des Hautes Etudes en Sciences Sociales in Paris, and former External Professor at the Santa Fe Institute in New Mexico (USA). He is an Eisenhower Fellow, an expert of the OECD working group on artificial intelligence and the President of the Institute for Technological Research-SystemX, boosting the digital transformation of French industry.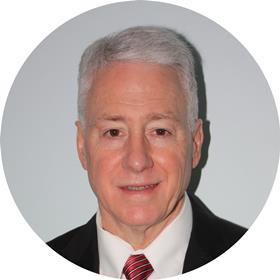 Patrick Matthews
Global Powertrain Group Manager and VP of Robotic Systems
ABB
With over 40 years of automotive automation industry experience to call on, Patrick Matthews is Global Powertrain Group Manager and VP of Robotic System Group. He has held the latter position for over 10 years and took on the additional role of Global Powertrain Group Manager in 2014.
Key to his senior powertrain role is guiding automotive customers through the intricacies of establishing efficient, automated production facilities to suit the manufacture of increasingly varied powertrains, whilst allowing them to remain competitive with the ability to future-proof their operations. With the automotive industry going through unprecedented change to accommodate the pace of development in electrified powertrains, Patrick cites flexibility as a crucial requirement of any car factory.
Prior to joining ABB, he held the position of Project Director at Cargill Detroit Group for over 21 years, before moving to Utica Enterprises in 2001. Patrick holds a Bachelor of Science degree in Electrical Engineering from Oakland University in Rochester, Michigan.
Moderators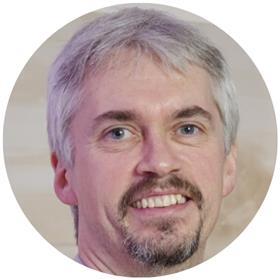 Nick Holt
Editor
Automotive Manufacturing Solutions, Ultima Media
With over 20 years' experience covering the automotive industry, Nick is responsible for editorial across Automotive Manufacturing Solutions. He has gained wide experience of automotive production operations, visiting OEM and tier supplier factories in Europe, India, China and the US.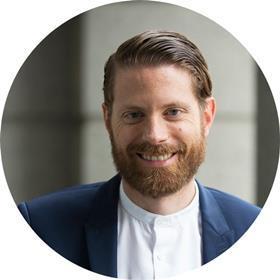 Christopher Ludwig
Editor-in-Chief
Automotive Manufacturing Solutions, Ultima Media
Christopher Ludwig is responsible for editorial production and strategy across Ultima Media's global automotive media platforms, including Automotive Logistics, Automotive Manufacturing Solutions, Car Design News and its business intelligence unit, Automotive from Ultima Media. He's covered the automotive industry and supply chain for 15 years and has nearly 20 years' experience in the media and publishing business. He has an MSc from the London School of Economics and Political Science.
In Partnership

ABB is a leading global technology company that energises the transformation of society and industry to achieve a more productive, sustainable future. By connecting software to its electrification, robotics, automation and motion portfolio, ABB pushes the boundaries of technology to drive performance to new levels. With a history of excellence stretching back more than 130 years, ABB's success is driven by about 105,000 talented employees in over 100 countries. www.abb.com
ABB Robotics & Discrete Automation is a pioneer in robotics, machine automation and digital services, providing innovative solutions for a diverse range of industries, from automotive to electronics to logistics. As one of the world's leading robotics and machine automation suppliers, it has shipped more than 500,000 robot solutions. ABB helps customers of all sizes to increase productivity, flexibility and simplicity and to improve output quality. ABB supports their transition towards the connected and collaborative factory of the future. ABB Robotics & Discrete Automation employs more than 10,000 people at over 100 locations in more than 53 countries. www.abb.com/robotics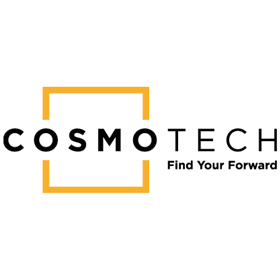 Cosmo Tech designs Simulation Digital Twin software to solve the most complex industrial problems and lead enterprise decision making. This next-gen hybrid AI technology provides 360° simulation that predicts the evolution of an organization in uncertain environments to better understand the impact of decisions and to optimize all levels of enterprise planning. With this 360° view of the organization, decision makers can run unlimited scenarios to anticipate all possible futures even under conditions that have never occurred before. Leading companies from the manufacturing, automotive, energy, and transport sectors rely on Cosmo Tech scalable solutions to ensure a future that is robust, resilient, and sustainable.
The Automotive Manufacturing Solutions Livestream Hour is produced by Christopher Ludwig, Nick Holt and the AMS content team. Please contact us if you are interested in participating.
For commercial opportunities please contact Andrew Fallon.