Electrification is bringing new production processes, technology and skills into OEM assembly plants and across the value chain. In this episode, experts from Volkswagen Group and Ford talk about the changes to tooling, production flow and digitalisation from the shift to electric vehicle and electrified powertrain manufacturing. They are joined by inspection and metrology expert Renishaw and joining technology specialist Atlas Copco to discuss best practice and technology opportunities in scaling up EV and battery production. Topics covered include insights on EV platform and battery impacts on plant layout, production flow and equipment, automation opportunities, integrating software and updates across assembly processes, as well as digitalisation opportunities.

This episode features the following segments of interviews, presentations and panel discussions: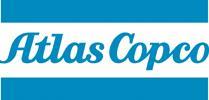 Minutes 0.00 - 6.00 – Insight on how electric vehicles are changing OEM production processes – AMS
Minutes 6.00 - 20.00 – Launching ID.3 production in Dresden and lessons learned – Danny Auerswald, Volkswagen
Minutes 20.00 - 31.30 – Advanced inspection in EV production – Gareth Tompkinson, Renishaw
Minutes 31.30 - 43.00 – Bringing electrified powertrains into their E-Prime – Chris White, Ford
Minutes 43.00 - 59.00 – Joining innovations for EV and battery case production – James McAllister, Atlas Copco
Minutes 59.00 - 90.00 – Panel discussion
Download slides from AMS, Volkswagen, Renishaw, Ford and Atlas Copco here
Electrifying Production Part 1: Automotive suppliers charging ahead, featuring ZF, Gestamp, ABB and Henkel Watch on demand here
Guests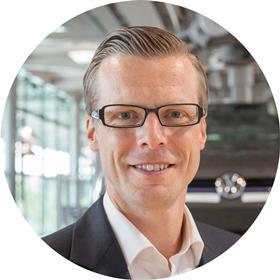 Danny Auerswald
Plant Manager at the Transparent Factory Dresden
Volkswagen Group
Danny Auerswald is a graduate industrial engineer (TU Dresden) and started his career in 2013 – after five years at Volkswagen Consulting – in various functions in production and logistics at Volkswagen. For three and a half years he was an executive assistant to Volkswagen Group and brand board members. In August 2016, Auerswald took over as plant manager at the Pekan site in Malaysia. In parallel, he was Director of Volkswagen Group Malaysia. After four years in Pekan, he took over responsibility for the Transparent Factory in Dresden on August 1, 2020. The Dresden factory manufactured the e-Golf and is now producing the all-electric ID.3, sharing technology, data and processes with other group plants using the Volkswagen's electric MEB platform.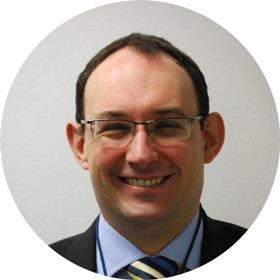 Chris White
Electrification Manager, Manufacturing Engineering – Europe
Ford Motor Company
Chris White has nearly three decades of experience in powertrain manufacturing at Ford Motor Company. He is now responsible for a team working on manufacturing processes for electrified powertrains. He also works with Ford's global manufacturing engineering team for alignment on powertrain manufacturing in Europe. He leads on several consortium projects, including E-Prime, a project with machine tool supply chain partners to develop process and equipment for production of next generation electrified powertrain systems. He also leads the 5GEM UK consortium of companies, including Vodafone, to add a 5G network to a pilot facility for E-drives and battery arrays.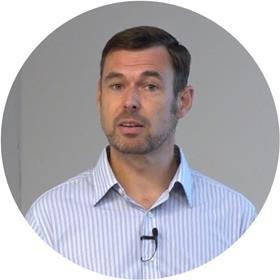 Gareth Tomkinson
Business Development Manager
Renishaw
Gareth Tomkinson is a mechanical and production engineer who has worked in a variety of customer-facing technical and commercial roles throughout his career. He has been at Renishaw for over 25 years and is currently one of Renishaw's Smart Manufacturing Brand Ambassadors. With a long-held passion for automotive and motorsport, he recognises how the recent trend towards electrification is opening up an exciting new world of opportunities in the industry. He is currently helping manufacturers of automotive powertrains apply innovative inspection technologies that provide ground-breaking performance improvements as part of smart manufacturing initiatives.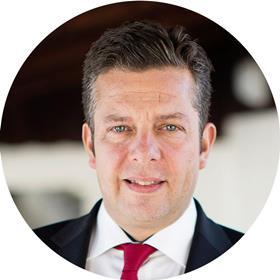 James McAllister
General Manager ACTIAS (Atlas Copco Tools & Industrial Assembly Solutions)
Atlas Copco
James McAllister is the General Manager of Atlas Copco Tools & Industrial Assembly Solutions in the UK and Ireland. James holds a Bachelor of Engineering (Honours) degree in Mechanical Engineering from the University of Newcastle and has worked with the Atlas Copco Group since 1995. During this time he has held many senior management positions across the globe including Vice-President Marketing and President of the General Industry division within the Industrial Technique business area.
Moderator
Nick Holt
Editor
Automotive Manufacturing Solutions, Ultima Media
With over 20 years' experience covering the automotive industry, Nick is responsible for editorial across Automotive Manufacturing Solutions. He has gained wide experience of automotive production operations, visiting OEM and tier supplier factories in Europe, India, China and the US.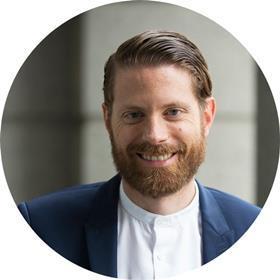 Christopher Ludwig
Editor-in-Chief
Automotive Manufacturing Solutions, Ultima Media
Christopher Ludwig is responsible for editorial production and strategy across Ultima Media's global automotive media platforms, including Automotive Logistics, Automotive Manufacturing Solutions, Car Design News and its business intelligence unit, Automotive from Ultima Media. He's covered the automotive industry and supply chain for 15 years and has nearly 20 years' experience in the media and publishing business. He has an MSc from the London School of Economics and Political Science.
Don't miss the next AMS Livestream Hour on May 26: Register: Factory of the future – The software-defined assembly line
In Partnership

Renishaw is one of the world's leading engineering and scientific technology companies, with expertise in precision measurement, additive manufacturing and healthcare. Operating in 36 countries, Renishaw represents a recognised standard in automotive manufacturing due to the speed, flexibility and ease of use offered by its industrial metrology solutions. It supplies the automotive sector with a diverse range of technologies that help to improve the efficiency of manufacturing processes and speed up component inspection at various stages of production.
As a manufacturer itself with decades of experience in automated manufacturing and process control, Renishaw understands that to truly transform operations, companies also need the ability to identify and control sources of process variation before, during and after machining. From multi-sensor rapid scanning of machined casings to material analysis of fuel cells, Renishaw is supporting its customers on the road from ICE, through to hybrid, and EV. www.renishaw.com/automotive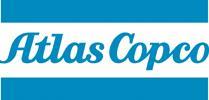 Established in the UK for over 100 years, Atlas Copco is at the forefront of innovating sustainable assembly solutions in support of manufacturer customers operating in challenging environments, in order to achieve safer and more efficient productivity. Its portfolio of data-driven Smart Connect Assembly solutions has proven to deliver market-leading safety, traceability and error-proofing.
Atlas Copco's global Industrial Technique business area provides industrial power tools and systems, industrial assembly solutions, quality assurance products, software and service through a worldwide network. As part of this business area serving UK customers, Atlas Copco Tools and Industrial Assembly Solutions is the strategic joining technology partner for a wide range of customers operating in the automotive and general industries. Principal product development and manufacturing units are located in Sweden, United Kingdom, Germany, United States, France, Japan and Hungary. www.atlascopcogroup.com
The Automotive Manufacturing Solutions Livestream Hour is produced by Christopher Ludwig, Nick Holt and the AMS content team. Please contact us if you are interested in participating.
For commercial opportunities please contact Andrew Fallon.