Experts share insight on changes and opportunities for suppliers, including in powertrain and chassis production, lightweight materials, automation and much more.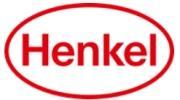 This episode features the following segments of interviews, presentations and panel discussions:
Minutes 0.00 - 3.30 – Insight on how electric vehicle production is influencing tier suppliers – AMS
Minutes 4.00 - 15.00 – Changing supplier roles in powertrain – Arno Güllering, ZF
Minutes 15.50 - 28.00 – Automation opportunities for Tier-1s – Tanja Vainio, ABB
Minutes 29.00 - 40.40 – Key applications in the EV & battery value chain – Stephan Höfer, Henkel
Minutes 41.20 - 56.00 – Technology focus: manufacturing solutions for EV chassis – Tom Larsen, Gestamp
Minutes 57.20 - 95.00 – Panel discussion
Guests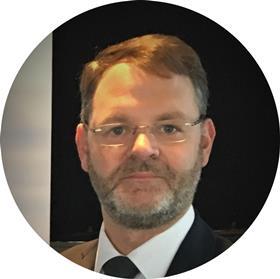 Tom Larsen
Head of Advanced Technology & Application for Chassis
Gestamp

Tom Larsen holds a degree in mechanical engineering and has extensive experience working in technical design roles for the automotive industry. He joined Gestamp in 2011 as R&D technical centre manager. Since 2017, he has also been the head of advanced technology and application for Gestamp Chassis, where he oversees the production and the development of structural and suspension components, as well as innovation in materials, working to develop strong and lightweight components using new steels, aluminium and hybrid materials. His work at Gestamp includes an important shift in design-for-manufacturing to reduce weight, especially for electric vehicles.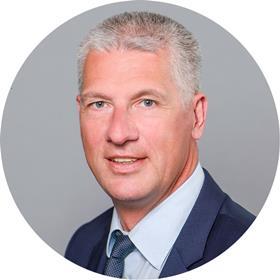 Arno Güllering
Senior Vice President Operations – Division Electrified Powertrain Technology
ZF
Arno Güllering is helping to lead ZF's transformation to producing for electromobility and to being a full systems provider. He has overseen operations at the company's fast-growing electrified powertrain technology division since October 2019. He has nearly 25 years' experience in complex and advanced manufacturing operations at automotive suppliers, including at Stabilus and later at Schaeffler, where he was president of the company's business unit for valve train engine systems.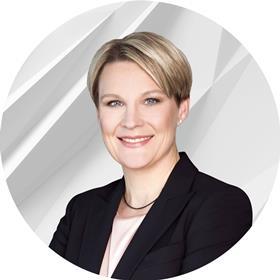 Tanja Vainio
Managing Director, Robotics and Discrete Automation Automotive Tier 1 Business Line
ABB
Tanja Vainio has led ABB's Automotive Tier 1 Business Line since 2020. She joined ABB in 1998, serving in various regional and global management roles of increasing responsibility in R&D, operations, supply chain management, service and sales in Finland, Sweden, Switzerland and the US. Most recently, she held country managing director roles including for the Czech Republic, Slovakia and Hungary. Vainio has a civil engineering degree and an MBA from the Massachusetts Institute of Technology (MIT) and a master's degree in mechanical engineering from Tampere University of Technology in Finland.
Stephan Höfer
Global Market Strategy head e-Mobility
Henkel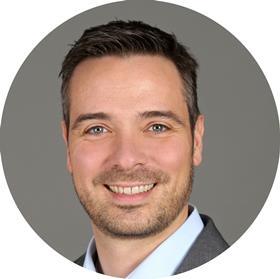 Stephan Höfer is the Global Market Strategy Head for e-Mobility at Henkel. He joined Henkel in 2004 and before entering the automotive sector in 2013, he had roles in diverse company functions.
In automotive, he first served as a Service Strategy Manager for the OEM, Auto Supplier and Metals business. In 2017, he became the Automotive Electronics Business Development Manager for Europe and Middle East. With this step Stephan became part of the integration team of Henkel's Bergquist acquisition, which allowed him to get a deep understanding of thermal technologies and become a part of the e-Mobility journey in an early stage. Since 2020 Stephan is responsible for the global e-Mobility strategy of Henkel, working to make it the leading materials supplier in the electrified automotive business.
Download slides from Henkel on e-mobility
Moderators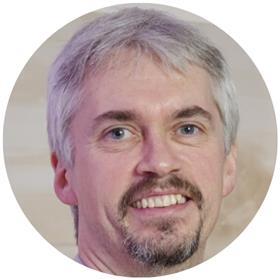 Nick Holt
Editor
Automotive Manufacturing Solutions, Ultima Media
With over 20 years' experience covering the automotive industry, Nick is responsible for editorial across Automotive Manufacturing Solutions. He has gained wide experience of automotive production operations, visiting OEM and tier supplier factories in Europe, India, China and the US.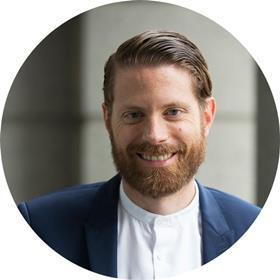 Christopher Ludwig
Editor-in-Chief
Automotive Manufacturing Solutions, Ultima Media
Christopher Ludwig is responsible for editorial production and strategy across Ultima Media's global automotive media platforms, including Automotive Logistics, Automotive Manufacturing Solutions, Car Design News and its business intelligence unit, Automotive from Ultima Media. He's covered the automotive industry and supply chain for 15 years and has nearly 20 years' experience in the media and publishing business. He has an MSc from the London School of Economics and Political Science.
In Partnership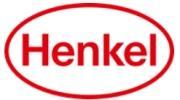 Henkel AG & Co. KGaA holds leading positions in both industrial and consumer businesses thanks to strong brands, innovations and technologies. Its business unit Adhesive Technologies is a leading solution provider across various industries such as automotive with well-known brands like Loctite, Teroson, Technomelt and Bergquist.
Henkel's Automotive Components department offers a wide range of technologies specifically designed to optimise the assembly and design of EV battery, e-drive and power conversion systems, as well as of various other electronic components such as radars, cameras and displays. Henkel's solutions can be broadly categorised into four technology areas: thermal interface materials, adhesives, sealants and functional coatings. These material innovations do not only enable cost-efficient and high-speed component assembly, but also support the optimisation of passenger safety, vehicle reliability and maintenance & repair activities.
To learn more about Henkel's e-Mobility solutions, visit henkel-adhesives.com/emobility.

ABB is a leading global technology company that energises the transformation of society and industry to achieve a more productive, sustainable future. By connecting software to its electrification, robotics, automation and motion portfolio, ABB pushes the boundaries of technology to drive performance to new levels. With a history of excellence stretching back more than 130 years, ABB's success is driven by about 105,000 talented employees in over 100 countries. www.abb.com
ABB Robotics & Discrete Automation is a pioneer in robotics, machine automation and digital services, providing innovative solutions for a diverse range of industries, from automotive to electronics to logistics. As one of the world's leading robotics and machine automation suppliers, it has shipped more than 500,000 robot solutions. ABB helps customers of all sizes to increase productivity, flexibility and simplicity and to improve output quality. ABB supports their transition towards the connected and collaborative factory of the future. ABB Robotics & Discrete Automation employs more than 10,000 people at over 100 locations in more than 53 countries. www.abb.com/robotics
The Automotive Manufacturing Solutions Livestream Hour is produced by Christopher Ludwig, Nick Holt and the AMS content team. Please contact us if you are interested in participating.
For commercial opportunities please contact Andrew Fallon.
Downloads
PDF, Size 2.53 mb

PDF, Size 2.68 mb