India has long been seen as the next big thing in automotive manufacturing, due to its growing middle class and high demand for vehicles, but it has struggled to get there. Will new investment help it realise its potential?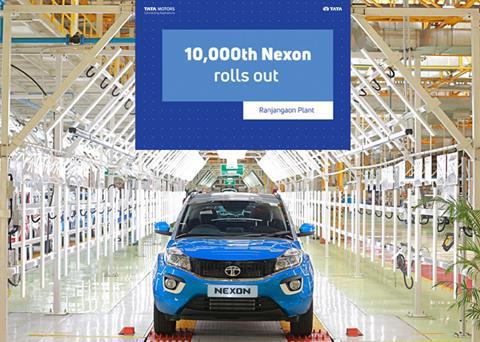 For many years, India has seemed like a country with untapped potential waiting to be discovered by the automotive industry. Now, given the country's response post-COVID, it may finally be realised – if it can protect itself against macroeconomic problems.
In 2022, India's market rebounded from a 10-year low in 2020 of just 2.8m units to place third, ahead of Japan, in the global rankings behind the US and China with 4.4m units. While India and Japan are expected to battle out third place over the next few years, market intelligence firm LMC Automotive expects India to keep the bronze title for a sustained period from 2026 onwards. By 2030, LMC expects Indian demand to reach 5.8m units, growing to nearly 7m in 2035. SUV demand is the key driver in the growing market, according to LMC, attracting lower and higher income buyers.
But the country has a history of economic volatility, so the expected growth cannot be guaranteed. The Indian market's growth has previously stalled in response to one-off factors, such as the impact of a general sales tax in 2017, the credit crunch of 2018-19 and then the COVID crisis.
A new wave of manufacturing investment could help insulate India from these sorts of one-off factors in the future though, as investments are being made for the production of electric vehicles (EVs) and towards boosting exports. Press reports in early 2023 suggested that as much as US$10 billion has been committed to Indian factories, adding between 2.2-3m units of annual production capacity; Maruti-Suzuki is adding c1.1m units' annual production capacity, Mahindra 500-600,000, Tata over 400,000 and Hyundai 200,000. Additional investment is being committed by Hyundai (300,000), Toyota (250,000) and even by MG of China (250,000), although timing for these, especially at MG, have yet to be confirmed.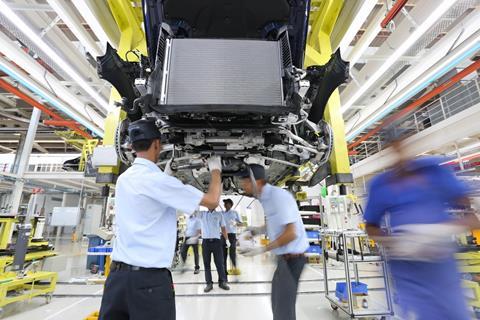 Exports from India have risen along with the increased production capacity across the country. Total Indian exports in 2022-2023 were nearly 663,000, up from c578,000 a year earlier. Of these, more than a third (38%) came from Maruti-Suzuki which exported 255,000 units. By contrast, Hyundai exported 153,000 and Kia exported nearly 86,000, while Nissan exported nearly 61,000, Renault nearly 35,000, Volkswagen-Skoda c27,000 and Honda just under 23,000. Mahindra, an Indian player, exported just under 11,000.
The bulk of Indian light vehicle production is spread across nine manufacturers, two of which are wholly Indian (Mahindra and Tata) as well as an Indian-Japanese joint venture (Maruti Suzuki). The remainder of the manufacturers are international players, namely Honda, Hyundai-Kia, Toyota, Renault-Nissan and Volkswagen-Skoda. Stellantis is also present through its own small, quasi-kit assembly operation and a production alliance with Tata, while the German premium brands Audi, BMW, Mercedes and Volvo have their own low volume kit operations, each producing less than 20,000 vehicles a year, essentially from imported German-made parts destined for the Indian market. For a couple of years, some Mercedes GLC SUVs were assembled in India from German parts and then exported to the US, but this arrangement is unusual and Indian exports tend to be fully Indian built vehicles.
This review looks at the recent investment announcements of the major manufacturers and assesses what these tell us about the long run role of the Indian vehicle manufacturing sector.
The Indian players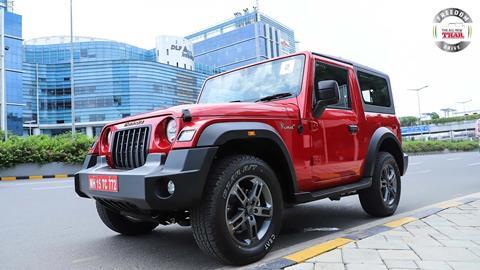 Mahindra is expecting to increase production capacity by 70% in the next two years to cope with strong demand for its XUV700, Scorpio and Thar SUV models. Monthly production will rise from 29,000 to 49,000 units by mid-2024, possibly sooner. It will invest $1 billion over the next seven to eight years to build EVs in the city of Pune, based on its Inglo electric platform, and at its factory at Zaheerabad, Telangana, which will make a mix of three and four-wheeler EVs. Mahindra's new electric cars will use components from Volkswagen's MEB platform and by 2027, Mahindra expects EVs to represent 20-30% of its total output. By 2030, Mahindra should be making close to 900,000 units per year.
Tata operates three light vehicle factories of its own. Its factory at Pantnagar in northern India produces the Tata Ace, a mini one-tonne truck, supported by a dedicated supplier park from which 62 suppliers deliver around 70% of the parts required for the Ace. At its plant in Pimpri-Chinchwad, close to Pune in the west of India, one of the major concentrations of automotive production in the country, Tata has six assembly lines and makes heavy trucks and buses, vans, SUVs and pick-ups, at a rate of more than 700 a day. Its smaller plant is based in Dharwad to the south, which makes small commercial vehicles, at around 30,000 a year.
In addition to its own operations, Tata has a joint venture with Stellantis which began when Fiat was independent of Stellantis. This is based at the Tata plant in Ranjangaon which has a potential output of around half a million vehicles, although recent output has been less than 200,000 a year. Most of the factory's recent output has been of the Tata Nexon SUV, at c160,000 upa, along with c25,000 Jeep Compass models, some of which were exported to Europe ahead of production of this model starting in Italy. Compass production in India follows a $250m investment which has been made to support the manufacture of Meridian, a three-row SUV, and is also expected to include assembly of the Wrangler and Grand Cherokee models from imported parts.
Tata is expanding its production capacity by buying the former Ford plant at Sanand in Gujarat, having agreed to pay $100m for the factory in 2022, a year after Ford closed the plant. The deal was completed in January 2023, giving Tata a notional increase in capacity of 300,000 units a year, rising to 420,000, following anticipated investment there. The first Tata models will come off the revamped lines in Sanand by mid-2024. The company also plans investment at its other factories to remove bottlenecks in existing production processes, adding 10-15% to existing capacity across the company of c50,000 units a month.
Some of the planned investment will be geared towards EVs, with the company reported to be in discussions with various sovereign wealth funds to raise $1 billion for its EV business, but details of where the EVs will be made and in what volumes are yet to be confirmed. Tata should have capacity of c900,000 a year by 2030, including a few thousand JLR models made from UK-sourced kits.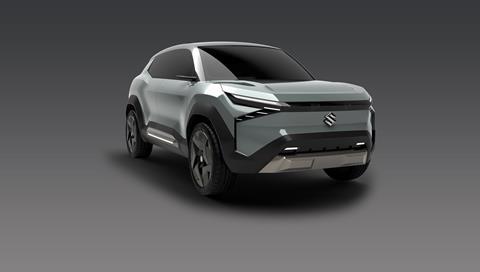 The Indian-Japanese joint-venture
Maruti-Suzuki
The leading player in the Indian manufacturing sector's increasing production capacity is Maruti-Suzuki. The joint venture's (JV) new factory at Kharkhoda, near its existing operations close to New Delhi, will add 1m units' capacity by 2028, with the first 250,000 units of new capacity in operation by 2025. The JV is also expanding capacity at its nearby existing plant at Manesar by 100,000 units, which comes on stream during 2024. A third Maruti-Suzuki plant in the area is at Gurugram, with a solely Suzuki plant to the south-west at Hansalpur, near the former Ford plant which Tata is now buying. The Gurgaon plant is to be replaced by an all-new plant nearby in Haryana with a capacity of between 750,000 to 1m depending on the shift patterns deployed. In total, Maruti-Suzuki should have Indian capacity of over 2m a year by 2028. Most of this production is for the local market, but the company also exports the Grand Vitara and 16 other models and variants to 60 countries across Latin America, Africa, the Middle East and various Association of Southeast Asian (ASEAN) countries.
The JV is making large investments in EV assembly and battery production, funnelling $1.3bn into the electric market. A new battery production facility at Hansalpur will begin operations in 2026 and will build on an existing joint venture with Denso and Toshiba which makes lithium-ion batteries for hybrids to be sold in India and as exports. A new EV, showcased as the eVX SUV, is due to be launched in 2025.
The international players
Honda
Honda has one factory at Tapukara in Rajasthan, near the Maruti-Suzuki operations close to New Delhi. With a capacity of 180,000 a year it is a relatively small player in the country, with a market share of just 2.5%. Its modest Indian sales are supported by exports to Turkey, Mexico, South Africa and parts of Asia.
The company is moving away from diesel-powered compact and small cars, towards petrol-powered mid-size hatchbacks and small SUVs, notably a model to compete against the Hyundai Creta and Kia Seltos. Honda plans to add a new model to its Indian production line-up every year until 2028.
A future electric car plant in the south of the country in Karnataka is expected. Honda currently makes e-scooters there but will likely add production of electric cars later in the decade. This could push Honda's Indian output close to 300,000 units a year by 2030.
Hyundai-Kia
Hyundai has recently bolstered its capacity by 100,000 units through what it calls "de-bottlenecking", raising capacity at its existing plant at Sriperumbudur, Tamil Nadu, to 850,000 following investment of c$180m. A similar exercise at Kia enabled output of more than 360,000 units in 2022.
Both Hyundai and Kia will expand EV production in India, with Hyundai expecting to add six EVs alone. Most of these will be made on an Indian version of Hyundai E-GMP platform which underpins most of the Ioniq range made in Korea. A small number Ioniq EVs are already assembled in India from kits, and this could switch to a full production arrangement during the later years of the decade.
Hyundai's operations have recently been running at over 95% utilisation (with over 120,000 back orders) and this has led to Hyundai acquiring GM's plant at Talegaon. The GM plant had been expected to be bought by a Chinese company, but political tensions between India and China put pause to that idea and opened up the possibility for Hyundai to move in. The first models to come out of the former Ford plant will be electric and are expected in 2025.
For now, Hyundai will concentrate on making small cars and SUVs in India, with a new SUV, the Exter, (based on the small i10 car) recently confirmed. The company has suggested that Ioniq EVs (and indeed Kia EVs) will be imported as completely built vehicles, but there is reportedly some consideration being given to local Indian assembly of Hyundai's luxury brand Genesis. This would avoid punitive import duties on luxury items which have limited the premium car market in India.
Kia is investing c$245m in India, mainly for EV R&D and manufacturing and charging infrastructure ahead of its first mass market Indian EV launch in 2025. EVs will be made at the Kia plant at Anantapur. This will push Kia production in India well over 300,000 and towards 400,000 a year by 2030, a fourfold increase on the 101,000 made in 2019-2020, more than double the 193,000 made in 2020-2021, and potentially to close to double the 236,000 made in 2021-2022.
Kia will add an SUV and MPV to its Indian production line-up. Its SUV, which sits between the small Seltos and mid-size Sonet, is set to arrive in 2025, while its Carens SUV will move production from Korea to India which will be the model's future sole production plant. The Carens is seen as key to fully utilising the Indian plant and will be exported worldwide. Kia already exports to over 90 countries across the Middle East, Africa, Latin America and Asia Pacific regions.
Renault-Nissan
Renault-Dacia models have been sold as Nissans and Nissans as Renaults for some time in India. While the Renault-Nissan alliance has been in difficulties elsewhere in the world, the two companies are spending $600m on revamping the alliance in India, with a series of new models and a change in shareholdings in the Indian operation at Oragadam near Chennai. Nissan had owned 70% of the joint manufacturing plant – which has a capacity of c0.5m units a year – but this will reduce to 51%, with Renault holding 49%. The investment in the factory near Chennai will lead to 2,000 new jobs being created and three models for each brand coming off the assembly line, producing four SUVs and two EVs. This is intended to lead to utilisation reaching at least 80%, although whether it is reasonable to expect both Renault and Nissan to more than double their Indian sales is another question.
The first two will be a Renault version of the Dacia Duster and a similarly sized model for Nissan, followed by longer versions of each model in mid-2026. The SUVs will be in the C segment (although they will be made on the CMF-B platform), while the EVs will be in the entry level A segment. Production of existing models, including the Nissan Magnite and Renault Triber, will continue. The Magnite is set to include exports to South Africa and South-East Asia, with additional export markets in Mexico and Latin America expected to be added from late 2023.
Skoda-Volkswagen
In India, Skoda is the lead brand for the Volkswagen group. It has a full manufacturing plant at Chakan near Pune, with a capacity of c150,000, which makes a range of models on the MQB A0 IN platform along with a small kit plant for Audi at Aurangabad with a capacity of less than 20,000. Skoda-Volkswagen is embarking on what its calls its 'India 2.5' strategy, which will see a wider range of models for the local market and exports, with production capacity heading towards 250,000 a year. With geopolitical uncertainty in China, Volkswagen is likely to focus more on India as it sees significant growth potential, both in the new EV segment and in the continuing market for internal combustion engine (ICE) powered vehicles.
Key models made in India are the Skoda Kushaq SUV and a sister model the Volkswagen Taigun, a coupe version of the T-Cross SUV. The company also makes the Skoda Slavia and Volkswagen Virtus sedans, some of which are exported to Mexico and Brazil. In total, the Indian plant exports to 44 countries worldwide. Meanwhile, Skoda will soon begin exporting around 30,000 Kushaq and Slavia models in kit form to Vietnam where they will be assembled by Thanh Cong Motor Co.
Toyota
Toyota operates one factory in India at Bidadi in Karnataka, where it makes mainly SUVs and MPVs for the local market. It has achieved a high level of content localisation of 85-88% through investment locally by its Japanese supply base. Production capacity is being raised from c180,000 a year to 300,000, with the full capacity due to be on stream by the first or second quarter of 2024. A key aspect to fully utilising this capacity is the expected addition of the new EV, the bZ2x.
Toyota India also operates a joint manufacturing arrangement with Suzuki, with both brands making vehicles for each other. The Maruti Suzuki Celerio is exported to South Africa where it is sold as the Toyota Vitz. In return, the Toyota plant is now making SUVs for both brands, based on the Toyota Hyryder which is based on the Suzuki Global C-platform, which underpins the Suzuki Vitara and S-Cross models.
Toyota is also investing $624m to make electric and hybrid vehicle components, generating 3,500 new jobs. Initially, most of these components will be exported to Japan and other Toyota production sites in ASEAN, until Toyota India moves fully into EV production.
In an intriguing move, Toyota India has been approved for the Indian-based assembly of the Lexus ES300h and a version of the Lexus NX SUV, a move made to circumvent India's high import duties.
Stellantis – an international minnow in India
In addition to Stellantis' JV Jeep plant with Tata, it has a low volume plant in Thirulvallur near Chennai which assembles the Citroën C5 Aircross and where the next generation C3 is also expected to be made on the new C-Cube platform. Currently volumes of the C5 Aircross are less than 1,000 a year and while Stellantis has significant ambitions for its Indian operations, it has a long way to go for these to be realised. The new C3 – which will be made in ICE and electric configurations – will supply the local market and will also be exported, although Stellantis has been reticent regarding volumes and export markets. A third vehicle, possibly to be called C5 (and likely to be similar to the C5X crossover currently made in China), is also slated for Indian production, although timing is not known. By 2030, Stellantis should be making at least 30,000 in the Tiruvallur plant, along with a similar number of Jeeps at the JV plant with Tata – although Stellantis will no doubt be aiming for much higher volumes of both, with the C3's potential to achieve higher volumes dependent on which export markets it is allocated.