Consumers in this populous Asian market are showing willingness to spend more for fresh products and extra features.
Tata Motors' approach to keeping its product line-up fresh for an increasingly demanding Indian consumer has echoes of a Tesla over-the-air update but in physical form.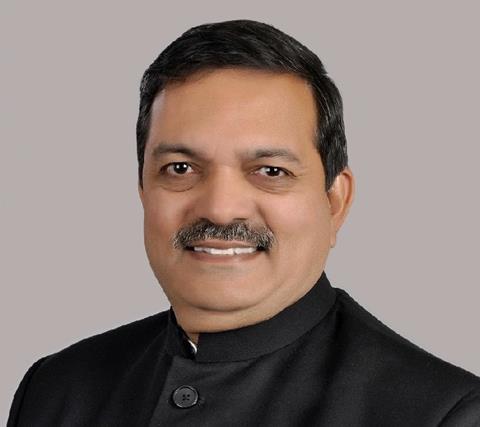 Rather than wait to deploy a barrage of cosmetic and feature changes during a model changeover or refresh, the automaker introduces "bite size" changes on a rolling basis.
As consumer tastes shift in India, it's a way to create the sense of 'the latest' that is a major seller of cars in the country as consumers show a willingness to spend more on their motoring, Vice President Mohan Savarkar told the May 2022 AMS Evolution Summit.
"There's a conventional wisdom in the auto industry that swears by the model year concept. We found this too restrictive as the pace of change in Indian industry is much higher … We wanted to have a broad strategy that enables us to keep tracking consumer sentiment and bring in bite size interventions," Savarkar said, describing the company's 'New Forever' concept of ongoing product updates.
"The car is a fashion product and not staying current and vibrant is likely to hurt. Tata Motors is on a growth path and a 'New Forever' strategy is one of the cornerstones for growing volumes on the current nameplates," Savarkar said.
He described Tata Motor's so-called '#dark' variant offering black paint, wheels and trim and available on four SUV models as one example of efforts to add appeal. Sunroofs are proving more popular than the carmaker expected in the home market's hot climate.
"Expectations of refinement from our customers are on the rise … One has to keep making sure that the content is absolutely perfect. That's been the biggest puzzle for us to crack."
The Indian market remains a value market, Savarkar said, but global trends apply within that: the SUV will soon dethrone the hatchback as the top selling body style, for example.
The continuous tweaks and adjustments to its products extend beyond trims and styling features, Savarkar said. The company deploys newly developed parts and components straight onto current models in a 'reverse integration' process that keeps the model offering as appealing as possible over time. Similarly, current model parts that prove very well engineered are carried over to model updates.
Blow-by-blow learning curve
Savarkar said the triple-whammy of a global pandemic then semiconductor shortage and latterly Russia's invasion of Ukraine, a major automotive parts maker, had exposed Tata Motors' strengths even as it suffered an impact from them together with its rivals.
"(All of this) has created havoc for everyone around the world and that includes the auto industry. We appear to have done slightly better than the rest of the industry – maybe because of all the years we have tried to work to make our supply chain more resilient," he said, pointing to Tata Motors' efforts to diversify suppliers, in part to ease geo-political risk.
At the height of the pandemic, Savarkar said the company would switch production of cars from one plant to another inside the country of almost 1.4 billion people, as lockdowns to control flare ups were decided upon at a regional level.
"The only way we could work … was to have constant interaction with sales and marketing teams and to have your ear to the ground. There were times when even dealerships had to shut shop and people were not allowed to visit dealerships to make purchases," Savarkar said.
"We have tried to contact those customers to capture those orders," Savarkar said, noting that the pandemic had been a catalyst for moving online more of the process of new vehicle sales.
The simpler technologies in the company's product line-up proved a boon when the semiconductor shortage hit the industry just as it emerged from a horrendous 2020. The company also makes broad use of a single 1.2 litre gasoline engine across several models, with the addition of turbocharging for some cars or specifications to widen its applications.
Savarkar said he was hopeful that the lessons the company had learned over the pandemic, including discovering more about the reasons for its own comparative resilience, would give it the agility it needs to address future challenges.
Progress towards net zero emissions as a company as well expanding its zero-emission product line-up rank high on the company's to-do list, Savarkar said, as well as incorporating more digital and safety features into the brand's cars.
"All these things will be quite good to achieve in the next five years and keep us quite busy," Savarkar said.
Watch the full interview with Tata's Mohan Savarkar from the AMS Automotive Evolution Summit