General Motors (GM) is set to invest $632m in its Fort Wayne Assembly plant for the production of its next generation internal combustion engine (ICE) trucks.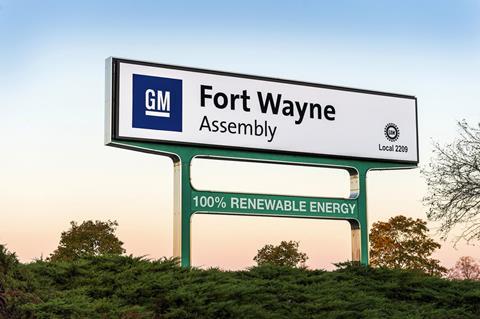 The investment will fund new conveyors, tooling and equipment in the plant's body and general assembly areas for the new full-size trucks. The Indiana plant currently produces the Chevrolet Silverado 1500 and GMC Sierra 1500. Product details and timing for the new trucks to be made at the plant have not yet been disclosed.
The investment will help GM continue its "industry-leading full-size truck business by preparing Fort Wayne Assembly to build the next generation ICE full-size light-duty pickups", according to Gerald Johnson, executive vice president, Global Manufacturing and Sustainability, GM. "This investment reflects our commitment to our loyal truck customers and the hard work of the dedicated Fort Wayne team."
Over this last decade, GM has invested $32 billion into its manufacturing and parts distribution facilities. While there has been a rising trend towards electric vehicle (EV) production, the carmaker has made sure to steadily invest in its traditional ICE vehicles alongside new EV and battery manufacturing facilities.
On the ICE production side, GM announced earlier this month that it would be investing $1 billion into its Flint, Michigan ICE truck plants. The carmaker is set to put $788m into its assembly facility updates including a body shop building expansion, general assembly conveyor expansion and new tooling and equipment. Its Metal Center will receive $233m for new stamping dies as well as press refurbishments and new equipment.
It is also funnelling funds into its electric vehicles (EVs), having last week announced plans to build a battery material facility in North America. GM is partnering with POSCO Future M for the second phase of their joint venture, estimated to exceed $1 billion, to help create a more secure EV supply chain.
The plans are the latest in a string of EV supply chain developments from GM. In April, GM partnered with Samsung SDI to build a new $3 billion battery cell manufacturing plant in North America. The plant will begin operations in 2026 and have more than 30GWh of capacity, bringing GM's total US battery cell capacity to about 160GWh when at full production. GM and POSCO Chemical also partnered in March last year to announce a new plant for CAM processing in Quebec, Canada. In 2022, GM announced it would be spending $6.6 billion across Michigan to construct a new manufacturing plant and develop EV pickup production.
The company is making its manufacturing materials more sustainable too, having this week announced it has signed a deal with steel manufacturer Arcelor Mittal North America for the supply of its XCarb recycled and renewably produced green steel.