The new plant in the German state of Thuringia is the Chinese cell producer's first manufacturing operation outside of China. Serial production of lithium-ion battery cells started in December as scheduled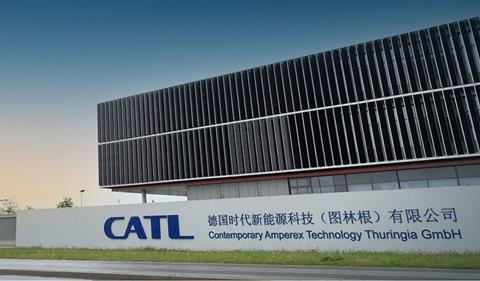 Contemporary Amperex Technology Thuringia (CATT) has produced its first batch of lithium-ion battery cells, under series conditions, off the newly installed production line in its G2 building. The installation and commissioning of the remaining lines are ongoing for production ramp-up.
In an interview with AMS last year Matthias Zentgraf, CATL's president for Europe, noted that the company's global production operations employ an extreme manufacturing system.
"CATL has established an extreme manufacturing system by adopting artificial intelligence, big data, cloud computing, digital twins and other technological means to increase manufacturing efficiency. The system is able to reduce the manufacturing defect rate of cells to almost at the level of PPB – that is, one manufacturing defect per one billion cells," said Zentgraf.
Speaking at the AMS Evolution event in Munich in December Zentgraf commented: "We have an advantage in terms of technology. We will be using the same tech that we already launched in our China plant. Our strategy is that there is no room for experimenting because we need to reduce the risks, and make sure our batteries are high quality. So, we are copying and pasting the production line and using the same tried and tested technology."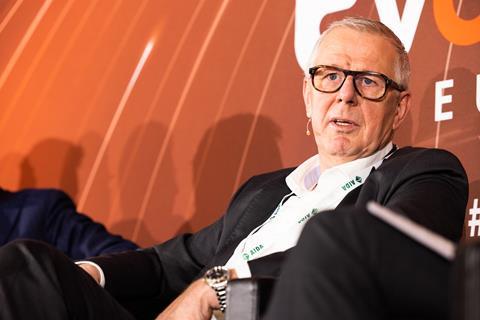 But Zentgraf suggested that, although CATL will leverage its experience from China to build its gigafactory in Europe, the change in location could have an impact on the makeup of the facility. "The battery plant is a very complex building because we need to control many conditions, like humidity for example. So, we are also improving the interconnection of the lines and making processes simpler. We need to really control the manufacturing process and make it as precise as possible."
"The production kick-off proves that we kept our promise to our customers as a reliable partner of the industry and we stay committed to Europe's e-mobility transition even under very challenging conditions like the pandemic," said Zentgraf. "We are working hard to ramp up production to full capacity, which is our top priority for the coming year."
CATT received the permit for battery cell production from the state of Thuringia in April 2022, which allows an initial capacity of 8GWh per year. The plant has already started module production in its G1 building in Q3 2021.