In another significant stride towards its electrification strategy, Stellantis kicks off its €40m battery technology centre in Turin, accelerating innovative EV development.
Global automotive leader, Stellantis, has marked a significant milestone in its electrification journey with the official opening of its first battery technology centre at the Mirafiori complex in Turin, Italy. Representing a €40m investment, the facility is to play a pivotal role in the corporation's mission to advance EV technologies. The Mirafiori battery technology centre will bolster Stellantis' ability to design, develop and rigorously test battery packs, high-voltage cells, modules and relevant software. These components will be at the core of upcoming Stellantis-brand EVs. The facility will be one of the largest of its kind in Europe - and the largest in Italy.
A Hub for Research and Testing
More than 100 dedicated employees, most of them upskilled Stellantis workers, will be responsible for a range of critical tasks at the Mirafiori centre. These will include conducting climatic stress tests, assessing the durability of batteries over their lifespan, developing and calibrating battery management system (BMS) software and performing in-depth tear downs of battery packs and cells for analysis and benchmarking. The Mirafiori facility is part of a larger initiative by Stellantis to establish a global network of battery technology centres, with a counterpart planned for North America in Windsor; Ontario, Canada.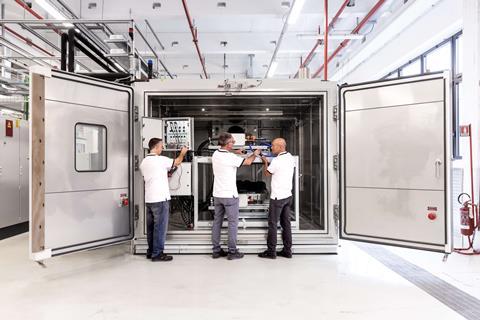 Ned Curic, Stellantis' chief engineering and technology officer, highlighted the facility's significance, stating: "Our new Battery Technology Center at Mirafiori brings together the tools and talented people we need to design, test, verify, and produce class-leading products that will meet our customers' needs and accelerate bringing class-leading electric vehicles to customers around the world."
The project aligns with Stellantis' wider battery plan, which includes a dual chemistry strategy, design efficiency in cells and modules, and housing and pack assembly to enhance cost competitiveness. As part of its Dare Forward 2030 strategic plan, Stellantis is on track to achieve a 100% passenger car BEV sales mix in Europe and a 50% passenger car and light-duty truck BEV sales mix in the United States by 2030. To support these ambitious goals, Stellantis is securing approximately 400 GWh of battery capacity, with plans for six battery manufacturing plants spanning North America and Europe. These actions position Stellantis on a path to becoming a carbon net-zero corporation by 2038, addressing all scopes of emissions with single-digit percentage compensation for remaining emissions.
Electrification ambitions expand across regions
As part of its widening electrification strategy, Stellantis recently made another notable announcement by converting its Ellesmere Port facility into the UK's first exclusive EV production plant, with a substantial £100m investment.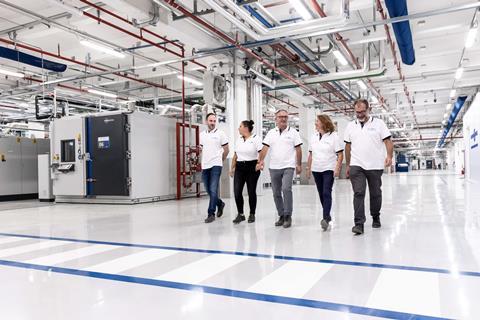 In its EV push, the Ellesmere Port plant has been transformed into a vital hub for manufacturing various electric vans, which now include the production of the Vauxhall Combo Electric, Opel Combo Electric, Peugeot e-Partner, Citroën ë-Berlingo and Fiat E-Doblò compact models, further solidifying its role in the EV market. With eyes already set on the future, the facility is already poised for further expansion. Starting in 2024, the production lineup at Ellesmere Port will encompass electrified passenger vehicles, including the Vauxhall Combo Life Electric, Peugeot e-Rifter, and Citroën ë-Berlingo MPVs, marking a significant progression in its journey towards becoming a prominent player in Stellantis' electrified future. To facilitate this transition, Stellantis made critical upgrades to the facility.
This involved establishing a dedicated battery assembly shop, overhauling the general assembly process comprehensively, and strategically relocating the bodyshop. The upgrades have been reported to produce a significant reduction in the plant's overall footprint, now covering 118,000Sq.M. The optimised approach is expected to enhance operational efficiency and productivity, further establishing Ellesmere Port, as a leader in global EV manufacturing.
With Ellesmere and now with Turin, (and its second gigafactory in the US), Stellantis' electrification push is gaining ground across several regions.