The automaker would gain access to increasingly-coveted nickel and cobalt after reaching a long-term deal earlier in the year to lock in lithium hydroxide supplies.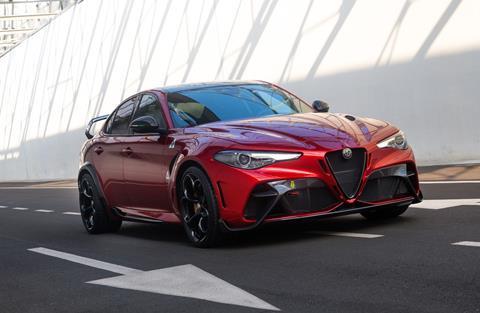 Stellantis has signed a non-binding memorandum of understanding for long-term purchases of nickel and cobalt sulphate from GME Resources' NiWest mining project in Western Australia, it said on Oct. 10.
The NiWest project, whose definitive feasibility study will start this month, is expected to produce 90,000 tons of nickel and cobalt suphate per year, aimed at growing demand for electric vehicles.
Ore from the mine where AU$30 million has been invested in exploratory drilling and evaluation, could be processed at a proposed site 30km (19 miles) from Glencore's Murrin Murrin mine, Australia's largest nickel-cobalt mine.
"Securing the raw material sources and battery supply will strengthen Stellantis' value chain for electric vehicle battery production and equally important, help the Company achieve its aggressive decarbonization target," said Maxime Picat, Stellantis Chief Purchasing and Supply Chain Officer.
Like a growing number of automakers, Stellantis aims to sell only battery-electric vehicles in Europe by 2030. For the United States it is targeting a battery-electric share of 50% of vehicle sales by the same year. The company aims to reach carbon neutrality by 2038 with an interim reduction in its emissions of 50% by 2030.
"We're very pleased with how our discussions have progressed and we now look forward to progressing more detailed negotiations … A Definitive Agreement with Stellantis would be a critical step in being able to progress the NiWest Project through to commercial operations," said GME Managing Director, Paul Kopejtka.
In May, Stellantis announced it would form a $2.5 billion joint venture with Korean battery maker Samsung SDI to produce battery cells and modules in the US state of Indiana from early 2024.
Automaker Stellantis and Korean battery maker Samsung SDI have announced plans to form a $2.5 billion joint venture to produce battery cells and modules in the US state of Indiana.
The joint venture will open a factory in the city of Kokomo in early 2025, creating 1,400 jobs and making 23 gigawatt hours (GWh) of cells annually, rising to 33 GWh within a few years.
The batteries will be fitted to vehicles produced at Stellantis factories in North America which produce brands that include Chrysler, Jeep, Dodge and Ram. The company aims for half of its North American vehicle sales to be battery electric models by 2030.
The news follows an announcement by Stellantis in March that it would create a joint venture with LG Energy Solution to invest more than C$5 billion ($3.9 billion) in what will be Canada's first large domestic EV battery factory. It is expected to open in 2024 with a production capacity of 45 GWh. The carmaker formed a joint venture with LG Energy Solution last year.
The conglomerate also announced in June it would invest $50 million in Australian-headquartered Vulcan Energy Resources to fund its expansion of drilling in the Upper Rhine Valley Brine Field together with a 10-year binding offtake agreement for lithium hydroxide which would be produced without the use of fossil fuels due to the availability of on-site geothermal energy.